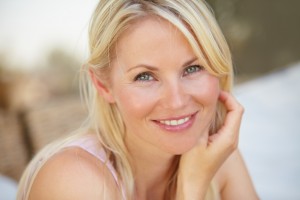 A chemical peel can give your skin a healthy glow and vibrant appearance, restoring its natural, youthful beautiful. In order to achieve the best results possible, Dr. Kulbersh has provided the following information for preparing and caring for the skin prior and post chemical peel.
Care Before Peel:
Patients that have been on Accutane within the last 6 months, cannot undergo treatment. Please notify Dr. Kulbersh immediately.
Any patient with a history or fever blisters, herpes, or sores around the lips, must notify Dr. Kulbersh to start medication before peel.
Patients should not undergo sun exposure 2 weeks before peel.
All Retin-A products must be discontinued 2 days before peel.
Dr. Kulbersh recommends starting a skincare routine with our aesthetician 2-8 weeks before peel.
What to Expect After Peel:
There will be mild to moderate redness with fine to moderate flaking for the first 4 days after the treatment.  Some patients may experience swelling.  Swelling may last several days.  Swelling will be worse 2 days after the peel.  The peeled skin may feel tight or look tighter after the peel.  Pre- existing pigmented lesions may darken considerably or appear grayish.  Healing of the skin is usually completed at 7-10 days after the peel.  At this time, the skin will appear pink. The skin may be pink up to 4 weeks and can last longer.
Care After Peel:
Patients should wash skin gently twice a day with a mild non detergent cleanser (CeraVe), which can purchased at the drug store.
Aquaphor or plain petroleum should be continually applied all over treated skin to prevent dryness and crusting.
DO NOT pull or pick skin as it may cause scarring.
It is very important that patients stay out of the sunlight.
Patients CANNOT wear makeup, sunscreen, or resume normal skin care routine until cleared by Dr. Kulbersh (approximately 10 days after treatment).
Patients must take antibiotics as instructed by Dr. Kulbersh to prevent infection.
Tylenol can be taken if pain occurs.
Call for a Skincare Consultation!
If you have any questions or concerns following your surgery please contact our office at (704) 842-3644.