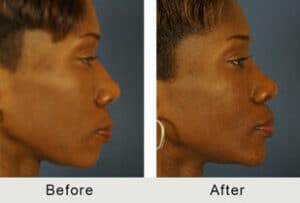 Our boutique facial plastic surgery Charlotte NC practice is located in Charlotte, NC. Our practice is directed by our Beverly Hills-trained facial plastic surgeon, Dr. Jonathan Kulbersh. Our mission is to provide the ultimate in holistic and comprehensive treatments for all aesthetic conditions of the face, eyes, and neck. We use the latest techniques from Beverly Hills including the needleless filler injection technique to provide the best results while minimizing downtime. We will work in partnership with our patients to achieve realistic and natural results in a safe manner.
Our luxurious offices are located in Southpark area, where our first-rate patient concierges and Dr. Kulbersh will ensure a comfortable and welcoming experience at our practice. Dr. Kulbersh and our concierges will be available throughout your entire experience, whether a first consultation or a full surgical facial rejuvenation procedure. Dr. Kulbersh believes it is an honor and a privilege to serve as your doctor, and he treats his patients with the same care and respect he would give his own family. At Carolina Facial Plastics, we believe that we offer the preeminent boutique facial plastics experience in the Carolinas and everything that we do is all about you!
Facial Plastic Surgery – Facial Plastic Surgery is plastic surgery performed only on the face, head, neck, nose, and eyes.  There are surgeons, such as Dr. Kulbersh, who spend their entire career and practice exclusively specializing in the treatment of these areas.  Common procedures of a specialized facial plastic surgeon are rhinoplasty, face and necklifts, blepharoplasty, botox, and facial fillers.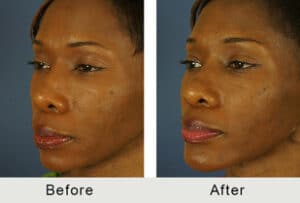 Rhinoplasty – The nose is a complex organ responsible for breathing, smelling, humidification, and regulation of airflow.  During any nasal surgery, the first priority is preserving or improving the function of the nose.  Nasal reshaping, also referred to as rhinoplasty, is a procedure in which changes are made to the form of the nose to improve facial harmony.   Dr. Kulbersh's experience with rhinoplasty, his board certification in Otolarynology/Head and Neck Surgery, and his facial plastic and reconstructive surgery training places him in the highest tier of plastic surgeons for rhinoplasty procedures.  Whether you are looking to enhance your appearance or improve your breathing, rhinoplasty can improve your health and self-image.   Dr. Kulbersh has a special interest in rhinoplasty and has written book chapters on primary rhinoplasty, revision rhinoplasty, and ethnic rhinoplasty (including African American rhinoplasty).
Face lift – As we age, the collagen and elastic material of the skin breaks down and the skin on the face and neck loosen and sags.  This is one of the most obvious signs of aging.   A facelift will reverse this process as it tightens and lifts loose skin and removes excess fat, creating a youthful appearance.  At Carolina Facial Plastics, we take pride on producing natural results in a safe and comfortable manner while minimizing downtime.
Blepharoplasty – I believe the eyes are the windows to the soul.  They articulate our feelings, and for this reason, beautiful, expressive eyes can open up a face while tired, droopy, or swollen eyes may detract from the way you truely feel.  An eyelift, or blepharoplasty, is a surgical procedure in which excess or drooping skin or fat from the upper or lower eyelid are removed, repositioned, and/or tightened. The results are smooth, refreshed, and more youthful looking eyes.  Upper eyelid lift (upper lid blepharoplasty) or lower eyelid lift (lower lid blepharoplasty) procedures can be performed alone or together depending upon your individual needs.
Botox and Facial Fillers – There are numerous non-surgical options such as Botox, Dysport and facial fillers that can both dramatically enhance your appearance and prevent the aging process.  Botox and Dysport  products prevent or smooth wrinkles caused by repetitive muscle movement of the face.  Facial fillers such as Juvéderm, Restylane, Perlane, and Scultpra replenish lost volume in the face.  The replacement of volume can reshape your face to a more youthful proportion and lift sagging tissues.