It's all about your skin. At Carolina Facial Plastics we carry Image Skincare products, FDA-certified, pharmaceutical grade products, which utilize the most scientifically advanced formulas in today's marketplace.
Image Skincare products are developed and formulated by internationally recognized chemists who work together with a board of physicians. All Image Skincare products are manufactured in the USA and are unparalleled in their quality.
Image Skincare is dedicated to offering safe products without the use of chemical preservatives like parabens. The use of parabens as preservatives in cosmetics is controversial. There are clinical studies suggesting that parabens have potential health risks, including estrogen activity. Image Skincare is one of the first skincare companies that started to remove parabens from its product line beginning in early 2007.
All of the lines of Image Skincare are paraben free.
Products are not tested on animals

No petrochemicals

No chemical preservatives

Fragrance composed with 100% essential oils

Respect of the environment

No parabens
At Carolina Facial Plastics, we carry a variety of the Image Skincare lines:
THE MAX
IMAGE Skincare's latest advancement in anti-aging. This exclusive complex supports skin's natural defense mechanisms and repairs cell damage. Available in a serum and a crème form, it 

delivers unsurpassed preventive measures against the effects of aging, with a unique blend of plant derived stem cell technology and nutripeptides® to help plump your skin.  The MAX™ employs IMAGE's three-phase CPN System of Correction, Prevention and Nutrition. Specially formulated pure, active ingredients provide protection at the cellular level against nutritional imbalance, oxidative stress and UV damage. It even repairs DNA.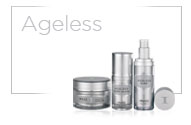 AGELESS
The Ageless line is an effective product line for preventing and treating the signs of aging and environmental exposures.
VITAL C
The Vital C line is a product line high in anti-oxidants for ultimate protection and nutrition. 
ORMEDIC
Ormedic products are made of the purest organic ingredients combined with medical effectiveness to achieve maximum clinically-proven results.
CLEAR CELL
The Clear Cell line is a highly effective line to fight acne, reduce inflammation, eliminate excess oil and purify skin.
DAILY DEFENSE
The Daily Defense line products all have an SPF, which includes moisturizers and sunscreens.
Body Spa is a line consisting of products developed for promoting a healthy overall well-being including body lotion and self-tanner.
Next, learn about Botox, Dysport and Xeomin