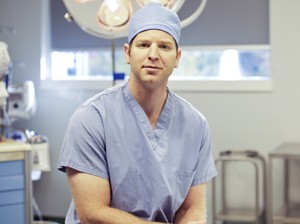 The nose is one of the most important facial features, contributing to the overall impression a person gives to others. "Strong" noses are often associated with determination, but they may also disrupt the overall harmony of the face. Opting to undergo a rhinoplasty procedure can help soften the overall look of the face, and bring it back into balance. Additionally, rhinoplasty procedures can correct the effects of trauma or a deviated septum, which may impede breathing.
Most patients want a rhinoplasty that leaves their appearance looking natural, and not "plastic." Because the nose is so delicate, choosing the right facial plastic surgeon is imperative. Dr. Jonathan Kulbersh of the Carolina Facial Plastic Surgery Center in Charlotte, North Carolina studied with the best facial plastic surgeons in Beverly Hills, California. He also dedicated much of his study to the face and neck area, giving him more knowledge of this area's structures, and therefore more expertise during surgery.
One of the best ways to determine whether a surgeon is right for you is to view before and after rhinoplasty photos. Pay careful attention to the overall dimensions of the face, determining if the after photo looks natural. Surgeons should have many photos, showcasing the different types of rhinoplasty procedures available.
For example, Dr. Kulbersh is also an expert in revision and ethnic rhinoplasty procedures, both of which are extremely complicated to perform. He has before and after photos of both these rhinoplasty procedures on his site. Viewing revision or ethnic rhinoplasty photos is an important tool for deciding on which surgeon is your best option, regardless of which type of rhinoplasty you will undergo. A surgeon whose photos show he or she can perform these rhinoplasty procedures well, is highly skilled and accomplished.