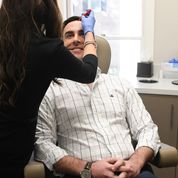 At Carolina Facial Plastics in Charlotte, Botox injections are one of the most common procedures performed by our board-certified nurse practitioner, Courtney Whitley, our physician assistant Heather Bryant and our expert plastic surgeon Dr. Kulbersh.
Remarkable Results, Exceptional Care 
Botox is an effective treatment option that doesn't involve surgery for many facial conditions. While Botox has become a household name, there remains misinformation and confusion about its indications and results. I hope after reading this page, a patient will have a full understanding of all aspects of Botox injections in Charlotte.
What is Botox?
Botox, also called botulinum toxin type A, is created by bacteria. Bacteria have been responsible for creating other important medications, including penicillin. Botox is a toxin that blocks the interaction between the nerve and the muscle. It prevents the nerve from stimulating a muscle to contract or move.  The medical history of Botox started way back in the 1970s and continues to this day.
How Does Botox Work?
Botox is a medical treatment that involves injecting medicine directly into specific muscles of the face. After being injected into the muscle, Botox will prevent or weaken a particular muscle movement. This limitation of muscle movement allows for Botox to be effective in a variety of clinical situations. This procedure doesn't require any surgery.
How Botox Works
What Do Botox Injections Treat?
Botox can be used to treat many different conditions at Carolina Facial Plastics. The indications range between two general groups:
Aesthetic treatments
Functional treatments
Aesthetically, Botox is used for a variety of indications.  These include the following:
Wrinkle reduction
Gummy smile
Slenderizing a wide jawline
There are two main types of wrinkles that form on the face. One type of wrinkle is caused by the aging process of skin secondary to time and exposure to UV light. These types of wrinkles are best treated by skincare treatments.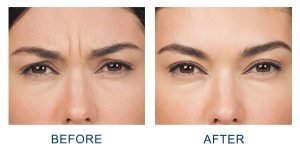 The other types of facial wrinkles are caused by repetitive muscle movements. The repetitive muscle movement causes a crease or furrow that will continually deepen over time. These lines and wrinkles can be effectively treated with Botox injections. Botox is directly injected into the muscles that are causing the wrinkles and temporarily weaken or paralyze them. This prevents movement of the overlying skin and allows the skin to smooth out over time. The common areas that Botox is used to smooth lines and wrinkles include:
11 lines between the eyes
Forehead horizontal creases
Crow's feet around the eyes
Smoker lines around the lips
Banding lines in the neck
Botox injections can also be used to treat a gummy smile. When patients smile there are times when they have excess movement of the upper lip that allows for the appearance of both teeth and the gum line. Using a conservative amount of Botox, the muscles that raise the upper lip can be slightly weekend to prevent full movement of the upper lip. This can significantly soften and improve a gummy smile.
Some patients have a wide jawline secondary to a large muscle called the masseter.  This muscle may be large due to clenching/grinding or patients can be born with a large muscle. This muscle can be injected with Botox to weaken it and cause it to shrink. This can have a slimming effect on the lower third of the face. This is a common treatment for patients of Asian descent and patients with a history of grinding or clenching.
The Basics of Botox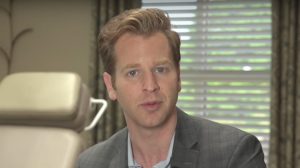 What Functional Conditions Can Botox Treat?
Functionally, Botox can be used to treat:
What is Micro Botox?
Micro Botox is a non-permanent Botox-based treatment that leaves facial muscles unaffected, providing natural-looking results. Injections are made superficially, just below the skin's surface, avoiding the 'freezing' effect that happens with other Botox treatments. This treatment has shown to reduce pore size, reduce acne inflammation and scar appearance, tighten and smooth skin, and lessen the oil production in your skin. 
Do Botox Injections Hurt?
Botox injections at our office in Charlotte are extremely well-tolerated. We take many steps to ensure the comfort of our patients during injections. The size of the needle is directly correlated to the amount of discomfort patients will experience. At our office, we use the smallest needle possible for these injections. Additionally, a sharp needle will be better tolerated than a dull needle. For this reason, we will use multiple fresh needles during the injection to limit discomfort. The injections themselves take between two and seven minutes.
How Long Do Botox Injections Last?
Botox injections results are temporary. The average patient will need a repeat injection 3 to 4 months after their injection. There are some patients who are lucky and who maintain longer-lasting results.
Downtime After Facial Injections

At What Age Should a Patient Start Using Botox?
In my opinion, age is not a factor in the decision making process of when to start Botox. The main factor on the timing of when to start is the patient's anatomy. I believe patients should consider starting Botox when they develop fine lines or wrinkles in the areas of repetitive muscle movement that do not go away when the patient is at rest.  This can occur in patients in their 20s or may not occur until patients are much older. The other uses of Botox include grinding, clenching, facial synkinesis, hyperhidrosis, and gummy smile treatment.
Can Botox Be Used to Prevent the Formation of Wrinkles?
Botox is commonly used in a preventative method to prevent the formation of fine lines and wrinkles in the forehead, the 11 lines, crows feet, and smoker's lines.
To learn more about wrinkle treatment with Botox, please visit MedlinePlus.gov.
How Much Does Botox Cost in Charlotte?
We understand that patients are concerned about the cost of Botox, but this should be a secondary concern for patients. The most important decision a patient will make is the decision on who they choose to perform their injection. Patients should not underestimate the skill and talents of the injector, as this is the single most important factor in ensuring a positive result.
With this in mind, it is likely that more experienced and highly trained injectors will have a higher price than less experienced and trained professionals. Generally speaking, there is not a huge difference in overall cost between the highest-priced and lowest-priced cost of Botox. The cost will depend on the number of areas treated and the units required. Typically, men have stronger muscles and will require a larger dose than women. For this reason, it is common that the treatment will be more expensive for men. Our staff will be able to give a price estimate for Botox in Charlotte over the phone if requested.
Why Choose Carolina Facial Plastics for Your Wrinkle Injections?
Carolina Facial Plastics is led by a double board-certified Beverly Hills trained facial plastic surgeon, Dr. Jonathan Kulbersh. It would be hard to argue that anyone would be more qualified to inject Botox in Charlotte. Our injectors at Carolina Facial Plastics pride themselves on superior results and seek to tailor the treatment for the patient's individual concerns and desires. When considering injections into the face, I suggest you trust your face to an expert like a facial plastic surgeon.
Botox Before and After Results Photos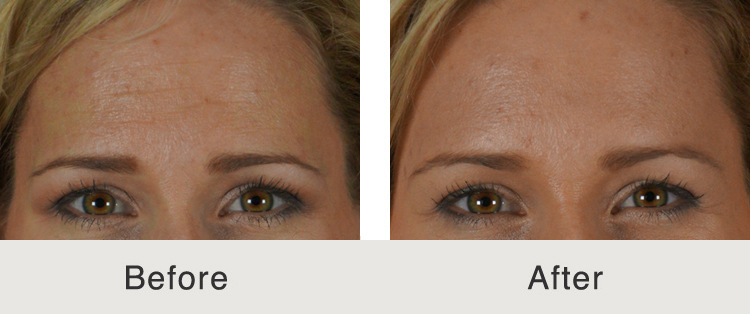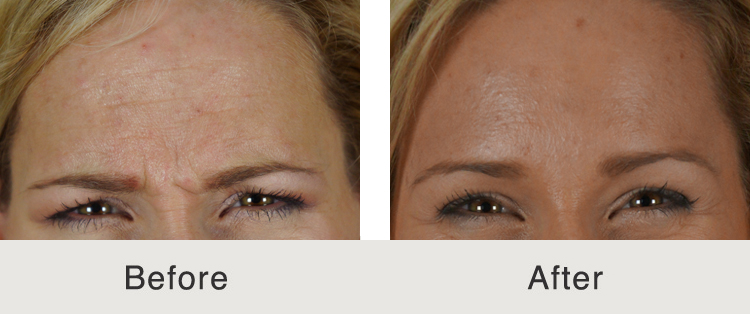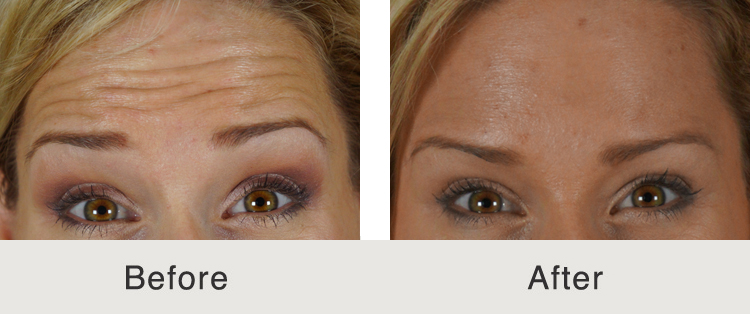 How Do I Schedule a Consultation for Botox Injections in Charlotte?
To schedule a consultation to learn more about Botox Charlotte at Carolina Facial Plastics with Charlotte plastic surgeon Dr. Kulbersh, you may either fill out an online consultation request form or contact us at 704-323-5090. We look forward to seeing you at our Mecklenberg County office.
Next, learn about Dysport.