The top aesthetic destination of the south, Carolina Facial Plastics is led by double board-certified facial plastic surgeon Dr. Jonathan Kulbersh. With his team of cosmetic experts that includes board-certified physician assistants Heather Bryant and Amanda Piligian, board-certified nurse practitioner Courtney Whitley, and medical aesthetician Terri Edson, patients receive expert care and a comprehensive menu of surgical and nonsurgical aesthetic treatments.
Dr. Kulbersh offers a fully accredited surgery center and a private recovery retreat all located in the heart of SouthPark. Carolina Facial Plastics is known for unparalleled and natural-looking results exclusively for the face.
Remarkable Results, Exceptional Care
Dr. Kulbersh's journey toward becoming the most sought-after facial plastic surgeon in Charlotte,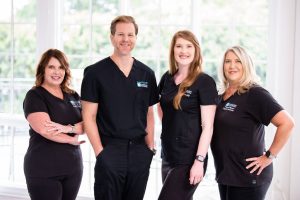 North Carolina, began with his interest in his father's practice. Dr. Kulbersh received his first board certification in head and neck surgery, but after he encountered facial aesthetic surgery, he was inspired to get a second board certification in this specialty and create a premier, all-inclusive aesthetic destination.
Dr. Kulbersh has brought expertise gained in the plastic surgery capital of America to his hometown community of Charlotte, North Carolina, offering the people of the Carolinas access to the highest level of facial plastic surgery. Because he focuses fully on procedures for the face, his expertise is unsurpassed by other plastic surgery practices and his results are exceptional. With more than 15 years of experience and more than 2,000 surgical procedures performed, Dr. Kulbersh has become a top choice for patients seeking aesthetic procedures in the South.
In 2019 and 2020, Dr. Kulbersh was awarded the BOB award for Best Facial Plastic Surgeon and Top Doctor in Plastic Surgery by Charlotte Magazine.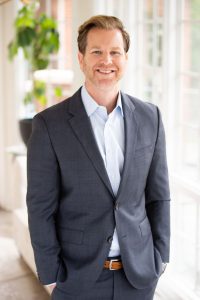 Education and Training
Dr. Kulbersh graduated from the Medical University of South Carolina and then completed a five-year residency program in head and neck surgery. Following this, he completed an incredibly competitive facial plastic and reconstructive surgery fellowship in Beverly Hills – his was one of only 43 spots in the country. His training was under two of the country's most prominent and well-respected facial plastic surgeons, Dr. Paul Nassif of Botched, Dr. 90210, and The Real Housewives of Beverly Hills fame, and Dr. Babak Azizzadeh, internationally known and recognized for his facial plastic reconstructive surgery. After his prestigious facial plastic and reconstructive surgery fellowship, he also completed a fellowship specializing in oculoplastics (eye surgery), under the direction of renowned oculoplastic surgeon Dr. Guy Massry.
Dr. Kulbersh also received training in nonsurgical injectable treatments for the face such as Botox and facial fillers from Dr. Rebecca Fitzgerald, a cosmetic dermatologist known as one of the country's leading injectors. Since that time, Dr. Kulbersh has performed more than 12,000 Botox and filler treatments.
Heather Bryant, MPAS, PA-C: Expert injector
Heather brings more than 10 years of experience in surgery and aesthetics, including injectable treatments. In addition to assisting Dr. Kulbersh in the operating room, Heather is an expert injector for both neuromodulators and dermal fillers. She has completed advanced courses with both Allergan and Galderma and continues to remain abreast of the latest injection techniques and innovations through ongoing training sessions across the country.
Her desire for her patients is that they look rejuvenated and feel their absolute best. Whether a patient is looking for a nonsurgical method of rejuvenation or putting the finishing touch on a surgical procedure, Heather is dedicated to ensuring her patients receive the highest level of care and the best possible results.
Courtney Whitley, FNP-C
Courtney has more than 13 years of experience as a board-certified nurse practitioner, working in the medical and cosmetic areas. Courtney is a certified injector through Allergan and Galderma and has mastered even the most advanced injection techniques, including the needleless injections using blunt-tipped microcannula.
She has had extensive training with Dr. Kulbersh in a broad range of aesthetic procedures to ensure she can customize each treatment session with her patients to produce natural, beautiful results. She has experience in skin rejuvenation treatments like RF microneedling and IPL photofacials. Courtney also runs the hair restoration program at Carolina Facial Plastics, helping patients regain their confidence with effective hair treatment programs.
Terri Edson, Medical Aesthetician
Terri has more than 15 years of experience in aesthetics and plastic surgery, bringing her extensive knowledge and expertise to our patients at Carolina Facial Plastics. She has had extensive training in a wide range of treatments, including chemical peels, dermaplane, microneedling,  laser rejuvenation, and hair restoration. Terri treats all types of skin conditions, from acne to aging skin.
Terri helps patients maintain the results of their professional treatments with a customized, medical-grade skincare program they can use at home. Whether through our exclusive line or other notable brands, Terri will help you keep your skin in top condition throughout every season.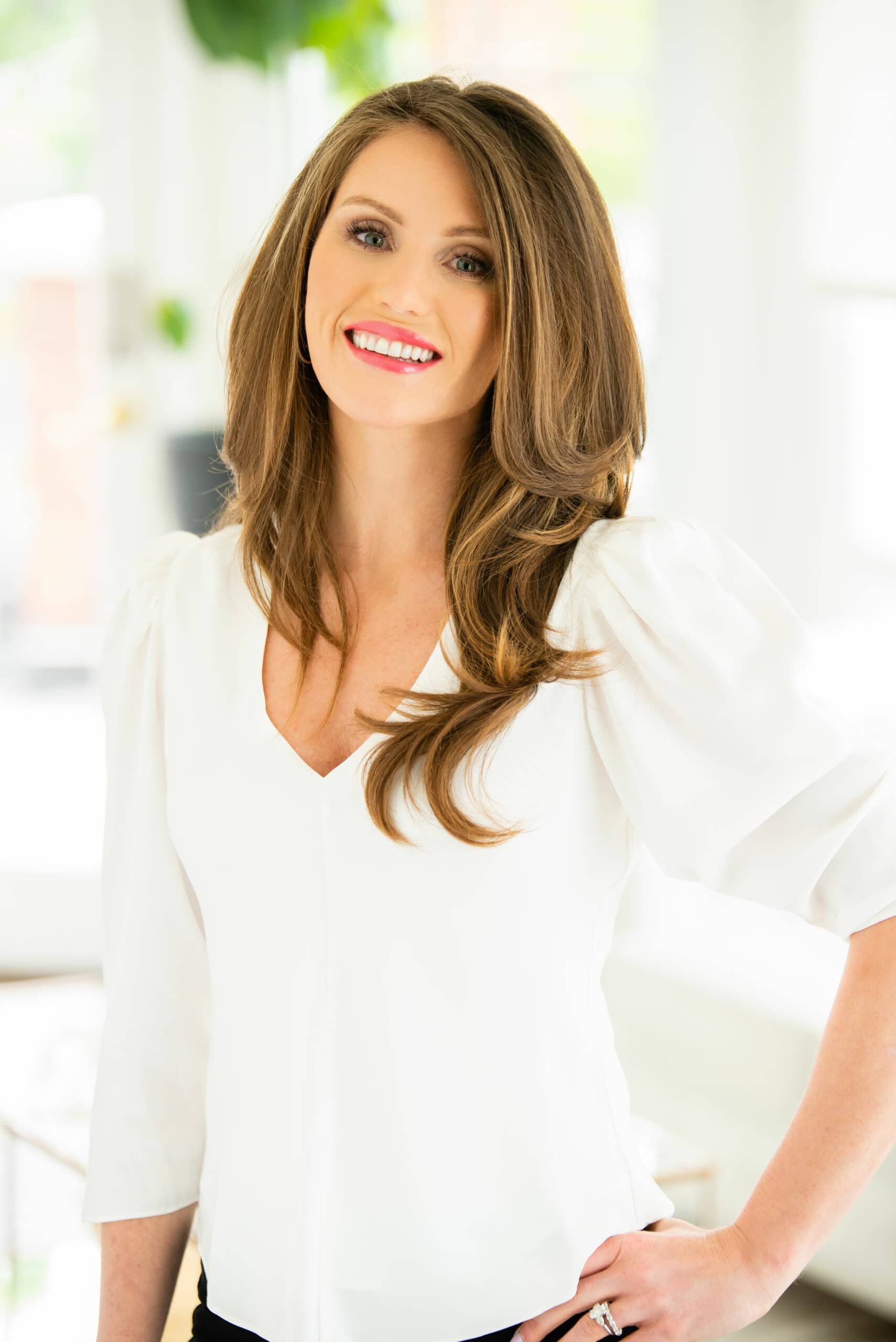 Amanda Piligian, PA-C
Amanda is a board-certified Physician Assistant with a combined eight years of medical and aesthetic experience. She earned her Bachelor's Degree from Winona State University in Winona, MN in 2009 before moving to Boston, MA, where she graduated as Valedictorian with her Masters of Physician Assistant Studies at MCPHS University in 2013.
As a Physician Assistant at Carolina Facial Plastics, Amanda practices alongside double board-certified facial plastic surgeon Dr. Jonathon Kulbersh to provide patients a comprehensive plan to achieve their individual aesthetic goals. In her role as a non-surgical provider, she enjoys taking a multi-faceted approach to achieve patient's goals with the use of injectables and lasers. Her work focuses on combining an artistic and natural approach to create beautiful results for all of her patients. When Amanda is not working, you can find her traveling, cooking, exercising, and spending time with her husband and two dogs.
Single Focus, Superior Results
By focusing 100% on cosmetic treatments for the face, Dr. Kulbersh, Heather, Courtney, and Terri perform both surgical and nonsurgical aesthetic techniques designed to fully enhance each patient's own unique attractiveness. Dr. Kulbersh believes in creating natural, beautiful results for all his patients. He believes that all outcomes should result in an appearance that improves the patient's natural features. Patients will appreciate the improvement, but a stranger will not be able to tell they had a treatment.
Dr. Kulbersh focuses solely on the head and neck, and his years of experience, high-quality training, and ability to concentrate on just one area of the body means that his patients are in the best hands when it comes to face and neck procedures. Unlike general plastic surgeons that spread their time and experience between breast surgery, tummy tucks, and countless other body procedures, Dr. Kulbersh has dedicated his career solely to facial plastic surgery, giving him an edge in both experience and knowledge of facial anatomy. He uses the latest and most advanced techniques and technology to deliver the best possible results to his patients.
Some of the most popular procedures offered at Carolina Facial Plastics include facelifts (including the Awake Mini Lift), rhinoplasty and revision rhinoplasty, blepharoplasty, chin augmentation, lip lifts, fillers, botox, RF microneedling, and an assortment of aesthetician treatments.
Customized Treatments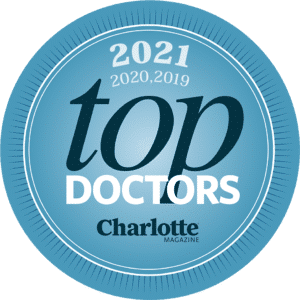 Each treatment plan is uniquely customized for the individual, and he only recommends treatment options that are in the best interest of the patient. Whether you work with Dr. Kulbersh, Heather, Courtney, or Terri, you can rest assured they will listen carefully to your desires and goals and guide you through your treatment options by explaining the details of the procedure. We want all our patients to be educated, informed, safe, and comfortable.
Giving Back to the Community
Dr. Kulbersh is also dedicated to helping those less fortunate in the community. He offers consultations and waives his surgeon's fee for victims of abuse or violence. To learn more about Dr. Kulbersh's charitable work and see if you or a loved one qualifies, call Carolina Facial Plastics and we'll be happy to talk with you.
Areas That We Serve
Charlotte, NC
Downtown Charlotte

Dilworth

Southpark

Elizabeth

Cotswald
Rock Hill, SC
Downtown Rock Hill

Newport

Boyd Hill
For Spanish Speakers in Charlotte, NC
To serve our community that speaks Spanish, Carolina Facial Plastics employs bilingual staff members and can now take calls & facilitate Spanish speaking patients!
Contact Carolina Facial Plastics in Charlotte, NC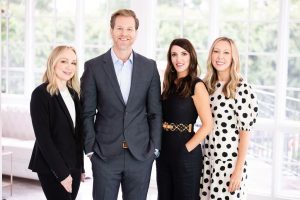 To learn more about the procedures and promotions at Carolina Facial Plastics, contact us or give us a call at (704) 842-3644. The idea of a facial plastic procedure can be intimidating, but we are happy to discuss your goals and walk you through your options. Dr. Kulbersh and his wonderful staff will be with you every step of the way to answer your questions and help you achieve your goals.
Next, read about our Surgical Treatments.