Dr. Kulbersh's journey toward becoming the most sought-after double board-certified facial plastic surgeon in Charlotte, North Carolina, began with his interest in his father's practice. Dr. Kulbersh received his first board certification in Head and Neck Surgery, but after he encountered facial aesthetic surgery, he was inspired to get a second board certification in facial plastic surgery and create a premier aesthetic destination. He has brought his expertise gained in the plastic surgery capital of America to his hometown community of Charlotte, North Carolina, where he ensures that the people of the Carolinas have access to some of the best facial plastic surgery. In 2019, Dr. Kulbersh was awarded the BOB award for Best Facial Plastic Surgeon.
The top aesthetic destination of the south, Carolina Facial Plastics is led by double board-certified facial plastic surgeon Dr. Jonathan Kulbersh. With his team of cosmetic experts, a fully accredited surgery center, and a private recovery retreat all located in the heart of SouthPark, Carolina Facial Plastics is known for unparalleled and natural looking results exclusively for the face.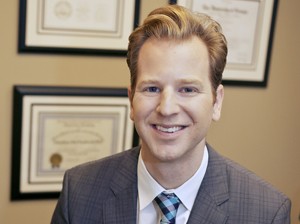 Education and Training
Dr. Kulbersh graduated from the Medical University of South Carolina, then completed a five-year residency program in Head and Neck Surgery. Following this, he completed an incredibly competitive facial plastic and reconstructive surgery fellowship in Beverly Hills – his was one of only 43 spots in the country. His training was under two of the country's most prominent and well-respected facial plastic surgeons, Dr. Paul Nassif of Botched, Dr. 90210, and The Real Housewives of Beverly Hills fame, and Dr. Babak Azizzadeh, internationally known and recognized for his facial plastic reconstructive surgery. After his prestigious facial plastic and reconstructive surgery fellowship, he also completed a fellowship specializing in oculoplastics (eye surgery), under the direction of renowned ocuplastic surgeon Dr. Guy Massry.
Dr. Kulbersh also received training in non-surgical injectable treatments for the face such as Botox and facial fillers from Dr. Rebecca Fitzgerald, a cosmetic dermatologist known as one of the country's leading injectors.
Facial Plastic Surgery Philosophy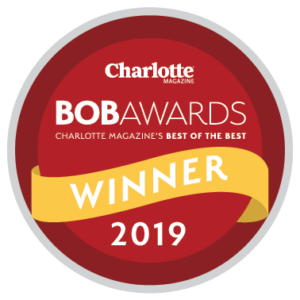 By focusing 100% on cosmetic treatments for the face, Dr. Kulbersh and his team of aesthetic specialists perform both surgical and nonsurgical aesthetic techniques designed to fully enhance each patient's own unique attractiveness. Dr. Kulbersh believes in creating natural, beautiful results for all his patients. He believes that all outcomes should result in an appearance that is an improvement of the patient's natural features. In using this approach, he believes that patients will appreciate the improvement, but a stranger will not be able to tell they had a treatment.
Dr. Kulbersh focuses solely on the head and neck, and his years of experience, high-quality training, and ability to concentrate on just one area of the body means that his patients are in the best hands when it comes to face and neck procedures. Unlike general plastic surgeons, who spread their time and experience between breast surgery, liposuction, tummy tucks, and countless other procedures of the full body, Dr. Kulbersh has dedicated his career solely to facial plastic surgery, giving him an edge in both experience and knowledge of facial anatomy that allows him to obtain the best possible results using the latest and most advanced techniques and technology.
Customized Treatments
Each treatment plan is uniquely customized for the individual in order to achieve the best results, and he only recommends treatment options that are in the best interest of the patient. Dr. Kulbersh listens carefully to each patient's wants and goals, and guides them through their treatment options, making sure to explain the details of the procedure. He wants his patients to be educated, informed, safe, and comfortable.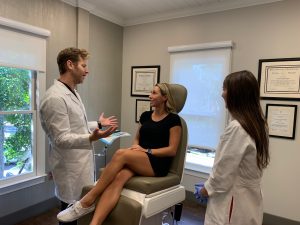 Facial Reconstruction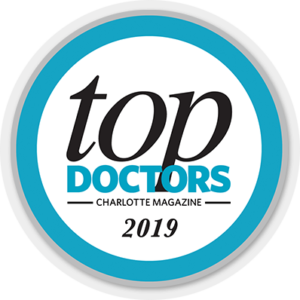 Dr. Kulbersh does not solely focus on plastic surgery for aesthetic purposes alone. He also has a special interest in helping patients who suffer from facial paralysis or facial synkinesis. He is an expert in facial anatomy with specialized knowledge of facial nerves, and performs complex facial reconstruction with the goal of restoring facial movement, improving facial appearance, and preventing unwanted eye complications.
Dr. Kulbersh is also dedicated to helping those less fortunate in the community. He offers consultations and waives his surgeon's fee for victims of abuse or violence. To learn more about Dr. Kulbersh's charitable work and see if you or a loved one qualifies, call Carolina Facial Plastics and we'll be happy to talk with you.
Areas That We Serve
Charlotte, NC
Downtown Charlotte

Dilworth

Southpark

Elizabeth

Cotswald
Rock Hill, SC
Downtown Rock Hill

Newport

Boyd Hill
For Spanish Speakers in Charlotte, NC
To serve our community that speaks Spanish, Carolina Facial Plastics employs bilingual staff members and can now take calls & facilitate Spanish speaking patients!
Contact Carolina Facial Plastics in Charlotte, NC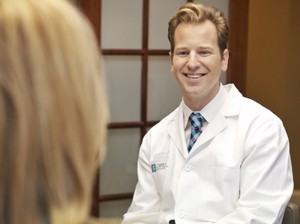 To learn more about the procedures and promotions at Carolina Facial Plastics, contact us or give us a call at (704) 842-3644. The idea of a facial plastic procedure can be intimidating, but we are happy to discuss your goals and walk you through your options. Dr. Kulbersh and his wonderful staff will be with you every step of the way to answer your questions and help you achieve your goals.
Next, read about our Surgical Treatments.