CFP Skincare

At Carolina Facial Plastics, we have custom designed our own medical skin care line, CFP skin care. Carolina Facial Plastics wanted to offer a product line that speaks to our philosophy, "Healthy skin is beautiful skin."
In order to do that, we first had to enlist a company with a team of chemists, microbiologists, and manufacturing experts that shared that same skin care philosophy as we do. They are committed to the ongoing research and development of our products.
Next, we wanted to ensure that each product was manufactured to the highest quality. Our patients can be assured that our CFP skin care line is dedicated to providing the most innovative, safe, and effective products. All our products are FDA registered, cruelty-free, and made in the USA.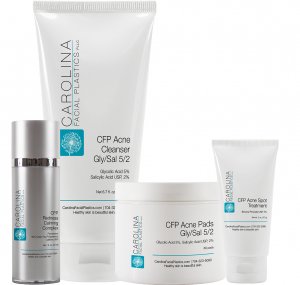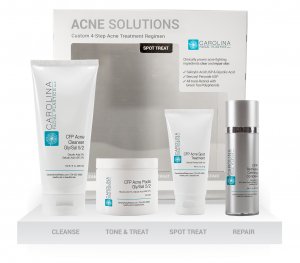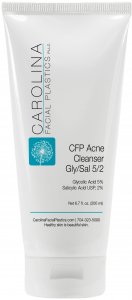 Acne Solutions
If you suffer from acne, we have a comprehensive line of skincare to help prevent and improve active breakouts. From cleansers and toners to spot treatments and moisturizer, this acne solutions line will help clear your complexion.
Necks Best Thing
Sagging skin around on the neck and jawline is a common complaint for our patients. This revolutionary neck firming cream delivers the latest technology in rejuvenation of the delicate tissues of the neck and the décolleté. Developed with the most innovative and effective neck beautifying ingredients, the Neck's Best Thing has been shown to help firm and rejuvenate aging skin, even skin texture and tone, and protect the skin and soft tissue from future environmental damage.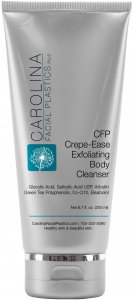 Crepe Ease Body System
The Crepe-Ease System is a complete anti-aging body care system clinically shown to improve the look of crepey skin on the body. Complete with Cleanser, Body Lotion and Exfoliating Lotion, improvement in the appearance of crepey skin is instantly visible, and will continue to improve with repeated use.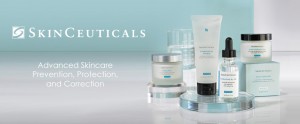 SkinCeuticals
We are happy to offer SkinCeuticals skincare at Carolina Facial Plastics. SkinCeuticals is one of the most popular and scientifically advanced skincare lines available and is a favorite of dermatologists and plastic surgeons alike. SkinCeuticals uses potent active ingredients that have been developed and tested by dermatologists and are proven effective. Use this skincare daily to protect the skin after a cosmetic procedure and to rejuvenate, hydrate, and nourish.

Neocutis
Neocutis is a trusted Swiss skincare brand focused on developing and utilizing the latest technological breakthroughs and the best carefully formulated active ingredients in order to bring consumers the highest quality and most effective products. When using Neocutis skincare products, you can rest assured that your skin is getting everything it needs to combat the effects of time and promote healthy cell turnover. Following a facial procedure, Neocutis can protect the skin so that the effects of your procedure last longer as well as help keep your skin youthful and healthy.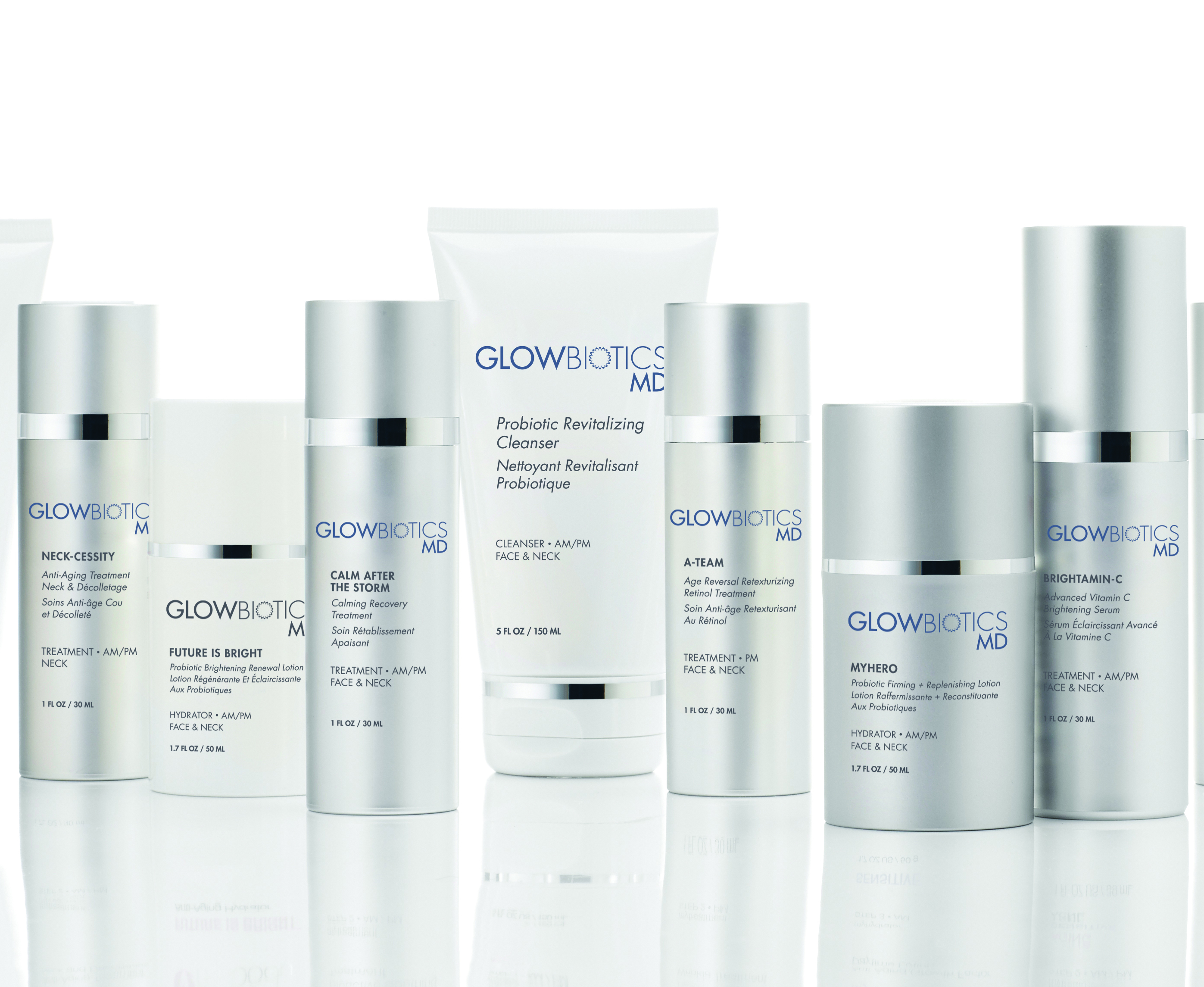 Globiotics MD
Globiotics is a skincare line powered by probiotics to gently and safely restore key anti-aging elements to the skin, such as antioxidants, micronutrients, peptides, and fatty acids.
Probiotics are beneficial to both overall and skin health, helping to support the immune system, improve digestive tract health, and help to kick back into gear youthful processes that slow with age.

Skinbetter Science
Skinbetter Science leverages advanced chemistry to deliver visible anti-aging results with just a few products. The entire skincare line is specially formulated by aesthetic experts with decades of experience in clinical research and development for popular treatments, like Restylane and Dysport. With proprietary technologies, such as InterFuse technology and Alpharet, the brand's products are uniquely designed to deliver powerful skin-improving ingredients directly where they're needed with expert precision. The rejuvenating benefits of skinbetter science can help simplify your skincare routine with two to three targeted products.
Remarkable Results, Exceptional Care 
Whatever your dermatology goals may be, Dr. Jonathan Kulbersh and the team at Carolina Facial Plastics can provide you with the skincare products that are right for you. To learn more call (704) 842-3644 or contact us online.
To help our patients with their skincare needs even further, our medical aesthetician Terri, often provides her cell phone number in order to help patient's with any skincare questions. In addition, patients are encouraged to text her anytime they need new products and she will mail it or leave it at the front desk to make restocking their beauty regimen simple. When you travel we can also help with samples. Contact us today to get started.