Lip Lift in Charlotte Overview
Treats: A thin upper lip and extended philtrum
In/Outpatient: Outpatient
Side Effects: Patients may experience swelling, bruising, and possible numbness around the incision site.
Risks: Anytime a patient has any kind of surgery, there is a risk of bleeding, infection, scarring, or side effects from anesthesia.
Duration of Results: Long-lasting
Remarkable Care, Exceptional Results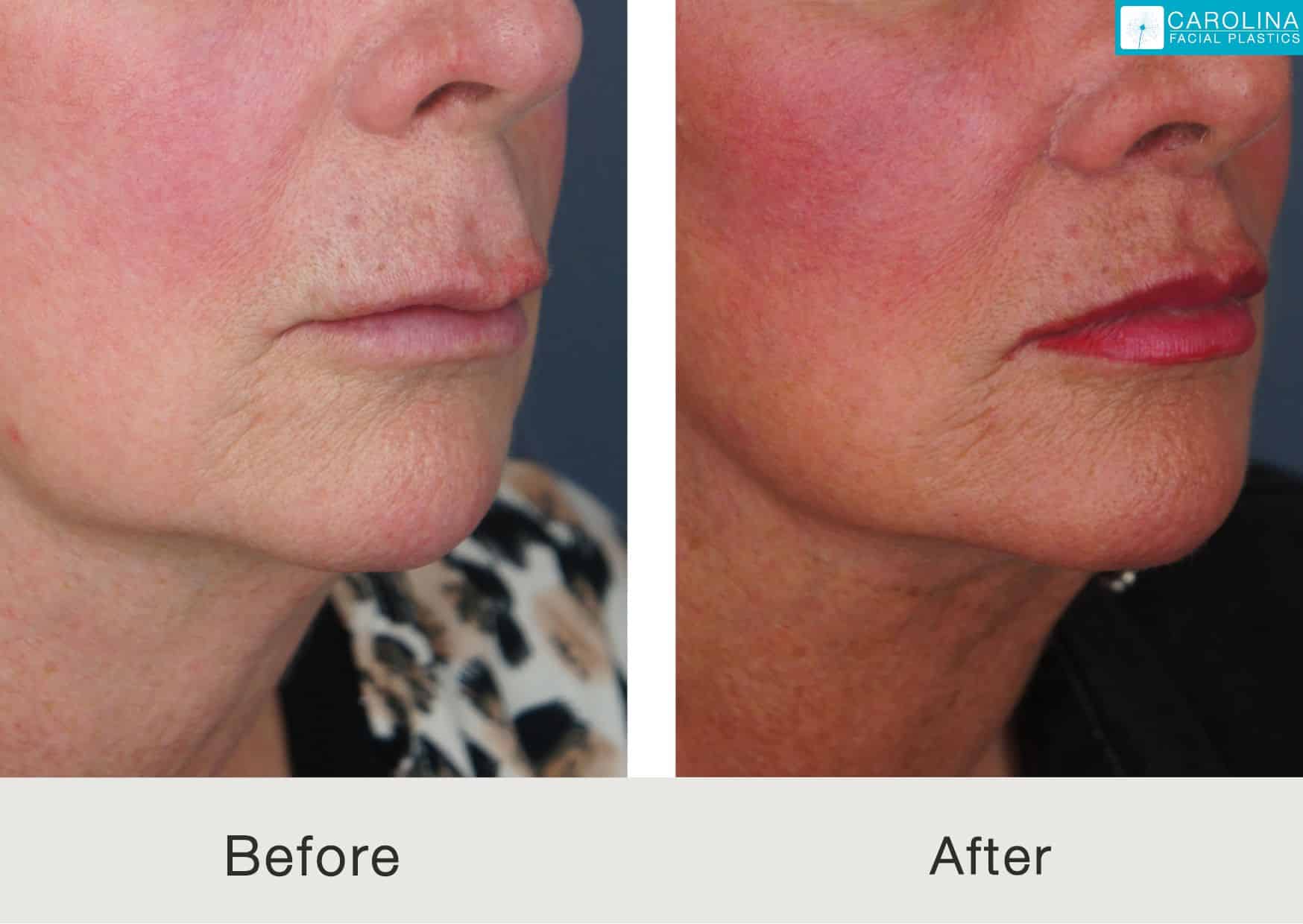 Testimonial
"I had the best experience with Dr. Kulbersh! He is a patient and attentive listener and it shows in his work. He took the time to work with me to decide what was best for my face and lifestyle. I will be back!"
-juliacundorfer, RealSelf
Frequently asked questions
The best candidates for a lip lift want to increase the red (mucosal) show of the upper lip while shortening the distance from the bottom of the nose to the upper lip. The procedure also increases tooth show when you smile.
Most lip lifts requires a single, small incision just under the nose where visible scarring is minimal. Dr. Kulbersh takes every precaution to ensure scarring after the surgery does not detract from your improved appearance.
It depends on what your goals are for your procedure. Lip fillers are very effective in adding shape and fullness to the lips. A lip lift is generally preferred if the philtrum is particularly long or the show of the upper lip is minimal. Also, fillers provide temporary results, while a surgical lift is permanent.