Mandibular Implants Overview
Treats: Underdeveloped or weak jawline and chin
In/Outpatient: Outpatient
Side Effects: Tenderness for the first few days and swelling that can persist up to four months
Risks: Anytime a patient has any kind of surgery, there is a risk of bleeding, infection, scarring, or side effects from anesthesia.
Duration of Results: Permanent for most patients
Remarkable Care, Exceptional Results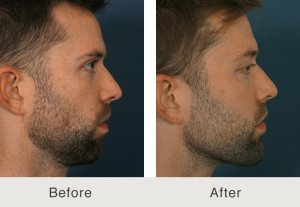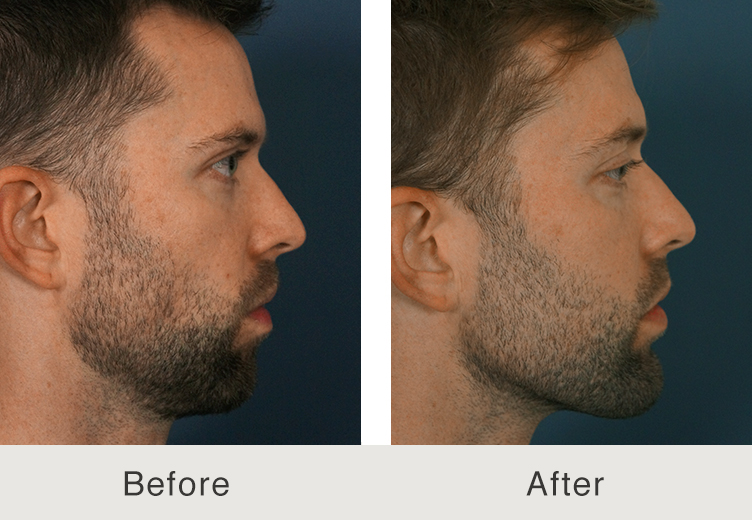 Testimonial
"Dr. Kulbersh exceeded all of my expectations. This was my first cosmetic surgery procedure, so I wasn't quite sure what to expect. But the moment I had my initial consultation, I knew he should be my surgeon. He listens attentively, asks questions, shows digital images of what your before and after will look like, and I knew I could trust him to give me the result I was looking for. He created a very natural looking result for me. I am very happy I went to Dr. Kulbersh!"
-sarahv31, RealSelf
Video
Frequently asked questions
Jaw implants come in a variety of materials. At Carolina Facial Plastics, Dr. Kulbersh only uses implants made of silicone. The silicone is solid and mimics the jawbone. Silicone is an ideal material for jaw implants because it will not be absorbed by the body over time, which is a crucial feature. These implants can also be easily removed at any time in the future if needed, which Dr. Kulbersh believes is an essential quality for an implant.
The jawbone implant is positioned underneath a strong muscle called the masseter. A screw is required to secure the implant to prevent it from moving from a long-term pressure secondary to contraction of the masseter muscle.
During a consultation, Dr. Kulbersh will listen to your concerns and goals regarding your facial features. After understanding those goals, Dr.Kulbersh will analyze your facial balance and proportion. If Dr. Kulbersh determines you have a weak jawline, you might be a candidate for a mandibular implant. As with all facial plastic surgery procedures, patients need to be in good physical and mental health to undergo facial plastic surgery.