Cost | Recovery | Complications | Nose Job Guide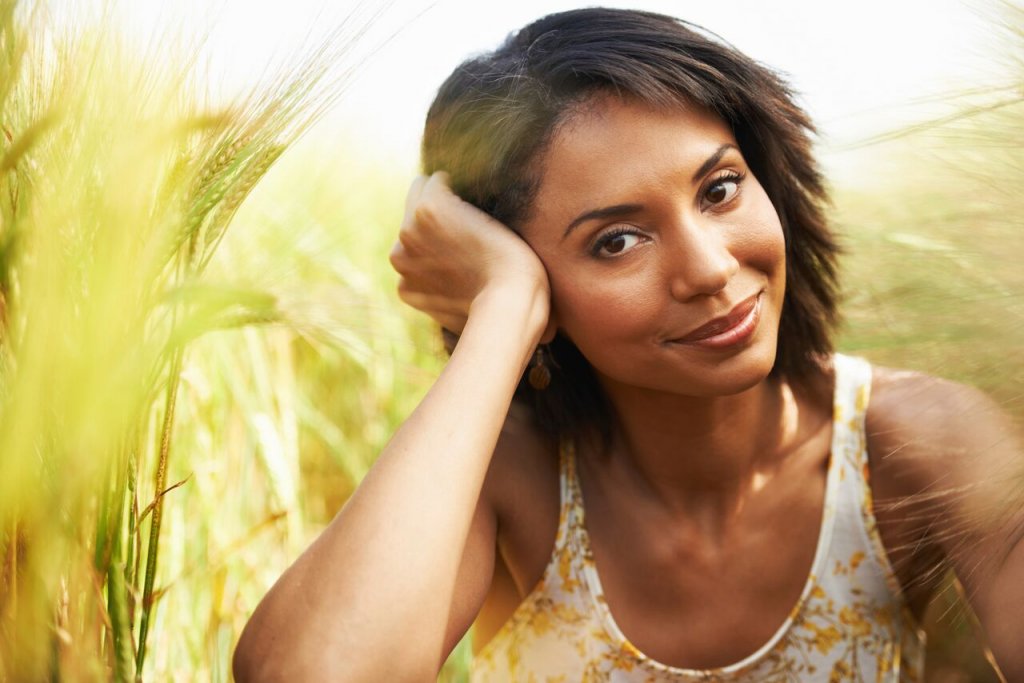 It's all about your nose. Unfortunately, many people experience unsatisfactory results from a primary rhinoplasty or nose surgery. A poor rhinoplasty can create breathing problems or an unwanted cosmetic appearance. Patients often come to nose specialist Dr. Kulbersh for revision rhinoplasty surgery to repair both form and function of a nose that was previously operated on by another surgeon with inadequate results.
Why Choose Dr. Kulbersh for Your Revision Rhinoplasty?
Revision rhinoplasty is an even more complicated procedure than primary rhinoplasty and requires a skilled surgeon. Dr. Kulbersh, who is board certified in head and neck surgery and fellowship trained in facial plastic surgery, has extensive training in revision rhinoplasty. He also has special expertise in the function and aesthetics of the nose that enables him to help improve his patients' nasal concerns. Dr. Kulbersh specializes in procedures on the face, and he is focused and passionate about revision rhinoplasties.
Dr. Kulbersh's Philosophy for Revision Rhinoplasty Surgery
Dr. Kulbersh believes that patients require rhinoplasty revision for a few reasons:
Poor healing from the initial surgery.
A misconnect between the doctor and the patient – The doctor did not understand the patient's desires or the patient did not have realistic expectations.
Surgical error.
Whatever the cause for revision rhinoplasty, Dr. Kulbersh believes the goal should be an improvement, not perfection, of the appearance and function of the nose. Surgically, he believes this is best accomplished by restoring the necessary anatomical support to the nose to create the proper structure and a strong foundation. This foundation will create a nose to last you a lifetime.
Who is a Candidate for Revision Rhinoplasty?
Good candidates for revision nose rhinoplasty surgery are those who previously underwent rhinoplasty surgery that has left them unhappy with the appearance and/or function of the nose. As with all types of facial plastic surgery, patients must be in good health and have realistic expectations for the outcome.
Patients usually want a revision rhinoplasty because they are unhappy with the following results:
Over-resection (sloped) nasal profile
Nasal asymmetry
"Pig nose"
Twisted nose
Persistent nasal hump
Persistent large nose
Unbalanced chin aesthetics
Pinched nose deformity
Persistently twisted nose
Overturned nose
Unnatural nasal tip
Bossa formation in the tip
Asymmetric nostrils
Persistent breathing difficulty
Nasal valve collapse
Poor scars
What Can I Expect During My Revision Rhinoplasty Consultation?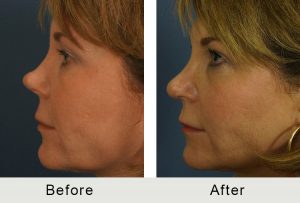 The revision rhinoplasty consultation with Dr. Kulbersh is a very important component of the entire surgical process. During your comprehensive rhinoplasty nose job consultation, Dr. Kulbersh will ask you questions and examine your nose to determine what caused your unsatisfactory results. It is Dr. Kulbersh's goal to provide you with revision rhinoplasty results that are balanced, natural and aesthetically pleasing.
If you need a revision rhinoplasty for cosmetic reasons, Dr. Kulbersh will ask you to explain what characteristics of your nose you are unhappy with, and what you want to improve with your nose.
If you need revision rhinoplasty to improve your breathing, Dr. Kulbersh will examine the nose to identify the blockage. The following are common areas that cause nasal obstruction:
Septum
Turbinate
Nasal valves
Whether your needs are aesthetic or functional, after your examination, Dr. Kulbersh will have a discussion with you to forge a realistic treatment plan. He aims to give his patients the best options to achieve their rhinoplasty goals.
What Should I Expect from Revision Rhinoplasty Surgery?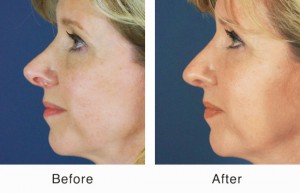 The best advice Dr. Kulbersh can give his revision rhinoplasty patients is to expect an improvement to a more natural appealing nose.
Revision rhinoplasty is usually an outpatient procedure. In general, recovery from revision rhinoplasty lasts about 1-2 weeks. Dr. Kulbersh rarely places splints or packing in the nose. The patient will have a cast on the nose, which will be removed after one week.
Follow up appointments with Dr. Kulbersh are a critical component of the healing process. During the first 10 days following surgery, the patient will see Dr. Kulbersh several times so he can make sure the nose is healing properly. Over the next year, the patient will see Dr. Kulbersh once every three months.
Unlike other plastic surgery procedures, revision rhinoplasty requires a long-term commitment by the patient in order to ensure a successful outcome. The healing process can take an entire year, so it is vital that the patient follows through on check-ups with Dr. Kulbersh. During this time, Dr. Kulbersh may inject the nose with medications to modulate the healing and get the best results.
The Best Surgery Center and Recovery Facility in Charlotte
If you're looking for the best results from your revision rhinoplasty procedure, look no further than Fairview Surgical Suites, Dr. Kulbersh's new private surgery center conveniently located in Charlotte, NC. After your surgery, recover in style and luxury by booking a room at Fairview Recovery Retreat, a cutting-edge recovery center where you'll heal under the care and supervision of healthcare professionals. To learn more about these state-of-the-art treatment and recovery centers, please contact us today!
Revision Rhinoplasty Frequently Asked Questions
Q: What is revision rhinoplasty?
A: Revision rhinoplasty is a nose job that occurs after the first or primary nose job has left the patient with unsatisfactory results.
Q: How long after my initial rhinoplasty can I have revision rhinoplasty surgery?
A: Revision rhinoplasty can typically be performed as soon as one year after the primary rhinoplasty procedure.
Q: How long does it take to see the final results of revision rhinoplasty?
A: The nose typically heals more slowly after a revision rhinoplasty compared to the first surgery. After a few months, a patient is able to get a good estimate on the final result. The final result is best appreciated about one year after the revision surgery once the swelling has resolved.
Q: What is recovery like after revision rhinoplasty?
A: Recovery from revision rhinoplasty takes 1-2 weeks. There may be more swelling after a revision rhinoplasty when compared to the first nose job. It takes approximately one year for the swelling to resolve. A cast remains on the nose for one week. If there is bruising, it usually goes away within 10 days. Patients may return to strenuous exercise in three weeks but can do light exercise before that time.
Q: When can I return to work after revision rhinoplasty?
A: Patients can return to work, or their daily activities, in approximately 10-14 days.
Q: Will revision rhinoplasty surgery help my breathing?
A: Yes. Revision rhinoplasty surgery can improve your breathing and correct nasal obstruction. Dr. Kulbersh can use techniques so that your airways are open and you are able to breathe through your nose more easily. The patient will not be able to tell the improvement in breathing immediately after surgery. The inside of the nose is swollen after surgery, which may impede the patient's breathing. As this swelling resolves over a few weeks, the patient will see the difference in their breathing.
Q: How much does revision rhinoplasty cost?
A: The price of rhinoplasty revision is unique to each patient. The price of revision surgery varies based on the nose issues the patient needs corrected. During your consultation with Dr. Kulbersh you will discuss the cost.
Q: When can I wear glasses after a revision rhinoplasty surgery?
A: Glasses cannot be worn normally on the nose for some time, as it may cause indentation or cause the nose to be crooked. Glasses can be worn during the first week as they are resting on the cast. After the cast is removed, patients have several options for their glasses:
Glasses can be lightly taped to the forehead to prevent pressure on the nose
Glasses can be placed on a small head wrap that keeps the glasses from touching the nose
The patient may keep the nasal cast and use it to rest their glasses
Light glasses can be worn four weeks after surgery, but heavier glasses should not be worn until six weeks after surgery.
Q: How should I sleep after a revision rhinoplasty?
A: Swelling in the nose after surgery is not only unpleasant aesthetically, but it can also make a patient more uncomfortable. Swelling in the nose causes the patient to feel extremely congested. Keeping the head elevated above the heart for the first 2-3 days after surgery will help keep the swelling down. While sleeping, you can put a few pillows underneath your back and neck or sleep in a chair recliner.
If you would like to discuss options for a revision rhinoplasty in Charlotte, schedule a consultation with Dr. Kulbersh so he can help you achieve your desired results with revision rhinoplasty surgery.
Visit medlineplus.gov for information on your next revision rhinoplasty procedure.
Next, learn about Nasal Obstruction Treatments.