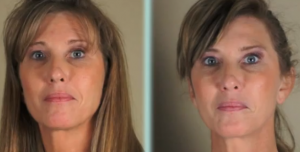 As a facial plastic surgeon in Charlotte with a unique training and knowledge in treating facial paralysis and Bell's palsy, I'd like to let my patients know about a great treatment that can be used to help create facial balance after an episode of Bell's palsy—Botox.
What Is Facial Synkinesis?
Facial synkinesis in Charlotte occurs after an episode of Bell's palsy when the patient doesn't regain full facial movement. Synkinesis is the inability to coordinate the individual muscles of half of the face.  It results in a wide range of both functional and aesthetic changes.  Common changes include:
Narrowing of the eye during smiling

Asymmetry of the smile

Dimpling of the chin

Asymmetry of the forhead

Pulling sensation in the neck
For my patients in Charlotte, Synkinesis can have a negative impact on the quality of life and of a patient's self image. Botox is excellent and the best method to improve the function and the appearance of the synkinetic face.  It is injected to muscles on both sides of the face to increase facial symmetry at rest and during animation.  It can be used to open a narrowed eye, soften the smile, and relieve the pulling senstation just to name a few of the positive effects of Botox used to treat facial synkinesis.
What Is Bell's Palsy?
Bell's palsy is a disorder of the facial nerve that brings facial paralysis to one side of the face. Unlike other forms of facial paralysis, the cause of Bell's palsy isn't entirely understood, though many medical professionals believe it to be a result of a virus affecting the facial nerve. When the facial nerve becomes inflamed, the necessary neural input is blocked which prevents movement of the facial muscles.  Initially, Bell's palsy in Charlotte is commonly treated with anti-virals and steroids. In nearly 90% of patients affected with the condition, facial movement is regained over the course of the following months after diagnosis, though it's difficult to pinpoint exactly when the condition will run its course.
Contact Carolina Facial Plastics Today
As a board certified head and neck surgeon with a special training in facial plastic and reconstructive surgery, I'm able to provide my patients with an ideal knowledge of both the function and aesthetics of the face. If you're suffering from synkinesis as a result of Bell's palsy, I encourage you to contact my medical practice in Charlotte today to schedule your initial consultation by calling (704) 842-3644. Using Botox has proven time and time again to be successful for my patients, and I'm confident that I can help you achieve a more symmetrical smile as well.
For additional information about undergoing Charlotte Botox treatments to treat facial synkinesis for Bell's palsy, please contact my office today.