Bride-To-Be Tips & Preparation With Charlotte Facial Cosmetic Surgeon Dr. Kulbersh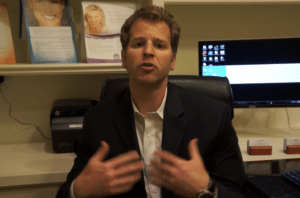 Dr. Kulbersh: Hi this is Dr. Kulbersh from Carolina Facial Plastics. Today what we're going to do is we're going to talk about what we can do to get ready for the big day. And the big day is the big Wedding day. In this segment, what can your future wife, or your future bride-to-be do to get ready for her wedding day? The first thing is the skin. We really want her skin to look vibrant and pop on her wedding day. So we start her on a great medical-grade skincare 3 to 6 months, before the big day. And that's really going to turn over her skin, and she's going to look great in those pictures.
The next thing is, we really want the eyes to pop. So, there's a couple of different things we do to make the eyes pop. One; eyelashes. Long eyelashes look great in pictures. So, we started my future bride-to-be on Latisse, 12 to 16 weeks before the big day. And that really made her eyelashes super long, luscious, and thick. The third thing we do is Botox. Um, Botox – we had a couple of wrinkles around the face. Then we used some Botox between the eyes, on the forehead, and kind of around the eyes in crowsfeet. And really just smoothed out the skin and addition with the skincare. And then finally we use some fillers, to take care of some of the depressions in the face and fill out some of the other wrinkles. Fillers work great for that. And additionally, we did a skin peel approximately one month before her wedding as well. And she just looked radiant and gorgeous for the wedding day. I think she was so pleased that she spent a couple of extra minutes and a little bit of extra money to make that last wedding day the most special day of her life.