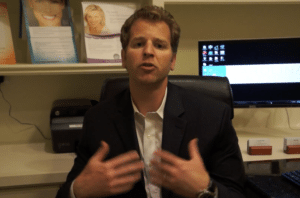 Complementary Facelift Procedures With Charlotte Facial Plastic Surgeon Dr. Jonathan Kulbersh
Dr. Kulbersh: Hi, this is Dr. Kulbersh from Carolina Facial Plastics, and today we're going to talk about what are some of the other common procedures that are done with a facelift.
During a facelift, as many times we are doing a full facial rejuvenation – and so patients are looking not only to get a better neckline and a jawline; they are also looking to rejuvenate and enhance their entire face and their natural beauty.
Typical procedures that are done with a facelift are many procedures to rejuvenate the eye – they include a browlift, an upper blepharoplasty which is an upper eyelid lift or reducing the extra skin and fat of the upper lid; could be a lower eyelid lift.
And then we also do fat grafting, which we take fat from the belly and we transfer it to the face to add volume to that area. It's great to bring back people's cheeks; to smooth over the bags of the lower lid. And finally, we commonly also do a chin implant to help patients with a soft chin. And doing the chin implant not only helps with their entire jawline, but also help with the neckline, because as we pull out the chin, it's also going to angulate this area. And the addition of some liposuction of this area, can also take a good result and make it just a great or fabulous result.
So during a facelift commonly, we do multiple procedures, during a facelift. We do it often, and it's done in a safe and effective manner and the patients are very pleased.