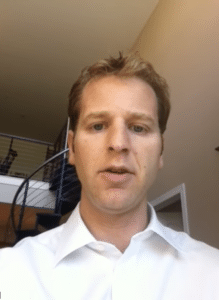 Chin Implant Trends With Charlotte Facial Plastic Surgeon Dr. Kulbersh
Dr. Kulbersh: Hi this is Dr. Jonathan Kulbersh from Carolina Facial Plastics. Talking about the new hottest trend in facial plastic surgery: Chin implant. The chin implant is preformed by making a small incision underneath the crease of the chin and a small pocketous place and the chin implant is placed across this area of the chin to create more definition and angulation to the face and chin area. Chin implants increased 71% from 2010 to 2011. And one of the main reasons people believe this is to be the case is actually what I'm doing right now is: facetime. With the advent of Facetime, people are now seeing areas of the face, specifically the chin and neck regions they didn't currently see before. Now if you hold the camera superiorly, the chin and the neck area looks good. But what many people do during facetime, is they hold it down, and when you hold it down, you push your chin down. Then you start to get that double chin look which you can see now on my face.
With the addition of a chin implant, would actually move the chin forward and take away this double chin appearance as it stretches the skin out. I actually have what I call a small chin which in medical terms is called microgenia. So I'll perform what a chin implant would do on me. It will take my chin from this face to forward to this area. And with that maneuver it will take it will take away that excess double chin look and appearance. That is why many people believe chin implants have increased 71% over the last year.