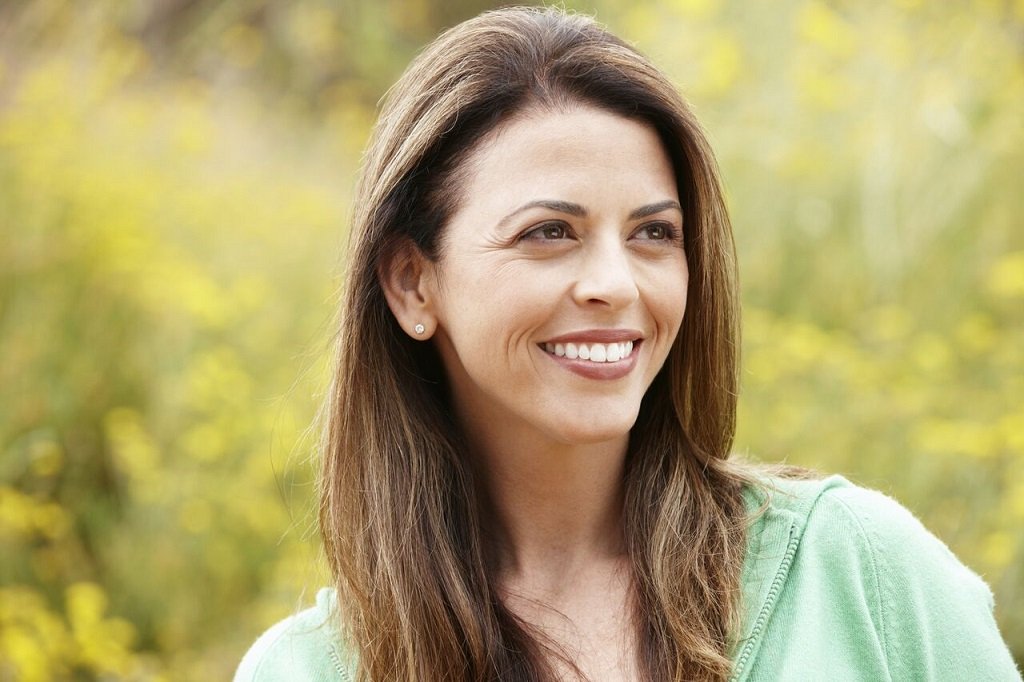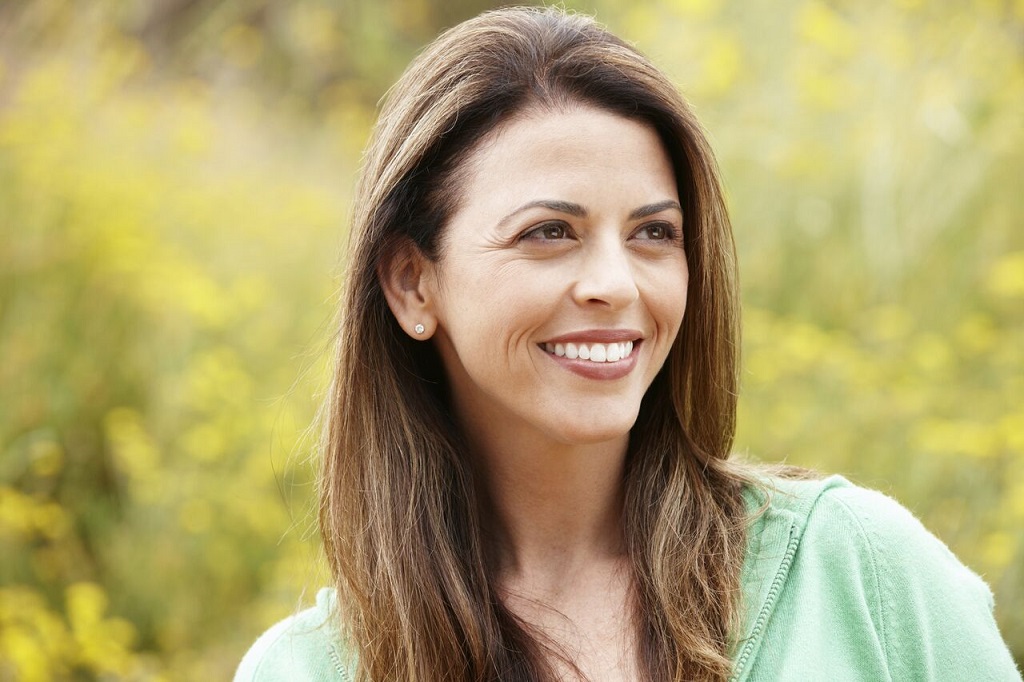 Awaken and brighten your eye to a more youthful appearance with an eyelift. It's all about your eyes. Eye contact is one of the most important parts of communication and can be a dramatic part of a first impression. The eyes have the power to articulate many feelings, and beautiful, expressive eyes can open up your entire face. Tired, droopy, or swollen eyes may not reflect a vibrant inner self, and may significantly detract from your overall appearance in Charlotte.
Unfortunately, the area surrounding the eye is often the first place to show signs of age. As we age, the muscles around the eyes weaken and the skin becomes increasingly loose and puffy. Swollen and puffy eyes most often make us look tired. Fortunately, cosmetic eye surgery in Charlotte, North Carolina can give you dramatically younger eyes through eyelid surgery. Blepharoplasty, or eyelift surgery, is one of the most rewarding procedures of facial plastic surgery as it can transform tired aged eyes back into the bright sparkling eyes of youth. This minimally invasive procedure has a short recovery time and a high satisfaction rate.
Dr. Kulbersh, blepharoplasty Charlotte, NC surgeon, trained in Beverly Hills with two of the most prominent oculoplastic (eye plastic) surgeons in the country. The advanced techniques employed in Beverly Hills are now being transferred to his patients in the Carolinas. Dr. Kulbersh's knowledge of eyelid anatomy and facial aging analysis will provide you with excellent blepharoplasty results.
Non-Surgical Eyelid Lift at Carolina Facial Plastics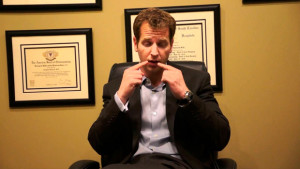 During your consultation, our blepharoplasty specialist will analyze your eyelids to determine the cause of your particular condition and develop your treatment plan accordingly. While many patients will require a surgical blepharoplasty, there are also non-invasive treatments such as facial fillers or chemical peels that Dr. Kulbersh might recommend as an option.
What is a Blepharoplasty?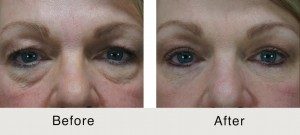 Blepharoplasty, also known as an eyelift or eyelid surgery, improves the appearance of the upper and lower eyelids by surgically removing excess skin, tightening loose muscles, and repositioning fat around the upper and lower eyelids. Eyelid surgery can rejuvenate the appearance of your eyes, making you look well rested and alert.
Blepharoplasty procedures can be performed for both functional and aesthetic reasons. For example, an upper eyelift surgery can enhance the appearance of the eyes and boost self-confidence while also allowing the patient to see clearly once the drooping eyelids have been lifted. Patients who experience the best outcome are often those who have droopy or tired-looking eyes.
All patients must be in good health to undergo a surgical procedure.
To learn more about eyelid surgery, visit medlineplus.gov.
Reasons to Consider an Upper Blepharoplasty
In many cases, patients decide to undergo an upper blepharoplasty to improve their visibility, which may be obscured by excess skin and fat on the upper eyelids. The skin and fat on the upper lid may become so heavy that it could limit the opening of the eye and restrict the ability to see.
To be a candidate for a medical upper blepharoplasty, patients must undergo a simple test by an ophthalmologist. If the test shows that the vision is obstructed, then the patient is eligible for an upper blepharoplasty.
The Benefits of a Lower Blepharoplasty
Lower eyelift surgeries are often performed to correct the tired, sad, or older appearance that loose skin, under-eye pouches, and dark circles can create. However, drooping lower eyelids can also cause discomfort, such as dry, red eyes. In severe cases, the eyelids may droop and stretch to the point that a patient's eyelids may turn outward or inward, resulting in dryness, irritation, and potentially, vision issues. A lower blepharoplasty can help rejuvenate a patient's appearance and resolve the uncomfortable symptoms of severe drooping eyelids.
The Upper Eyelid Blepharoplasty Procedure

Upper blepharoplasty is used to correct drooping upper eyelids that tend to sag with time. The incision will be made in the natural creases of your eyelids so any scars will be hidden. Excess skin is removed to smooth and rejuvenated the upper eyelid.
When your upper eyelids sag to a point where it obstructs vision, it also becomes an issue of eyelid function as well as a cosmetic issue.  In these cases, our Charlotte, NC upper eyelid lift specialist might also recommend a brow lift be performed in conjunction to properly lift the lids and restore your vision.
To learn more about What is the Cost of Brow Lift in Charlotte, contact us today.
The Lower Eyelid Blepharoplasty Procedure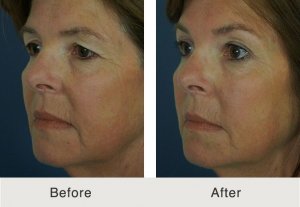 Lower blepharoplasty is used to remove excess puffiness or bags from under the eyes. The lower eyelid puffiness is caused by excess fat, which is removed or repositioned during the procedure. A small incision will be made either under the eyelashes or inside the lower eyelid so that the scar is well hidden.
Patients with large fat pockets will benefit from a lower blepharoplasty with fat repositioning. In this procedure, our facial plastic surgeon will move prominent fat further down onto the cheekbone to create a smooth transition from the eye to the cheek. This is a great way to improve the bags or circles underneath the eyes.
If a patient does not have much fat in the lower eyelids, fat can be transferred to the lid from another area of the body. Fat transfers may be used to fill the tear trough or the lower lid bags, which may improve the contours of the face for the best natural-looking results.
Fat Repositioning & Lower Blepharoplasty
It is important to note that a lower blepharoplasty does not necessarily treat under-eye wrinkles. Laser skin resurfacing or chemical peels are best for reducing fine lines, wrinkles, and creases.
What is Male Blepharoplasty?
Blepharoplasty is becoming one of the most popular cosmetic eye surgery procedures among men. Eyelid surgery for men reverses the signs of aging by improving sagging eyelids and bags under the eyes.
When treating male patients, Dr. Kulbersh takes a more conservative approach. His goal is to preserve the masculine facial aesthetics of the eyelids and brows and produce natural results that are subtle yet provide a refreshed, rejuvenated appearance.
In-Office Blepharoplasty by Dr. Kulbersh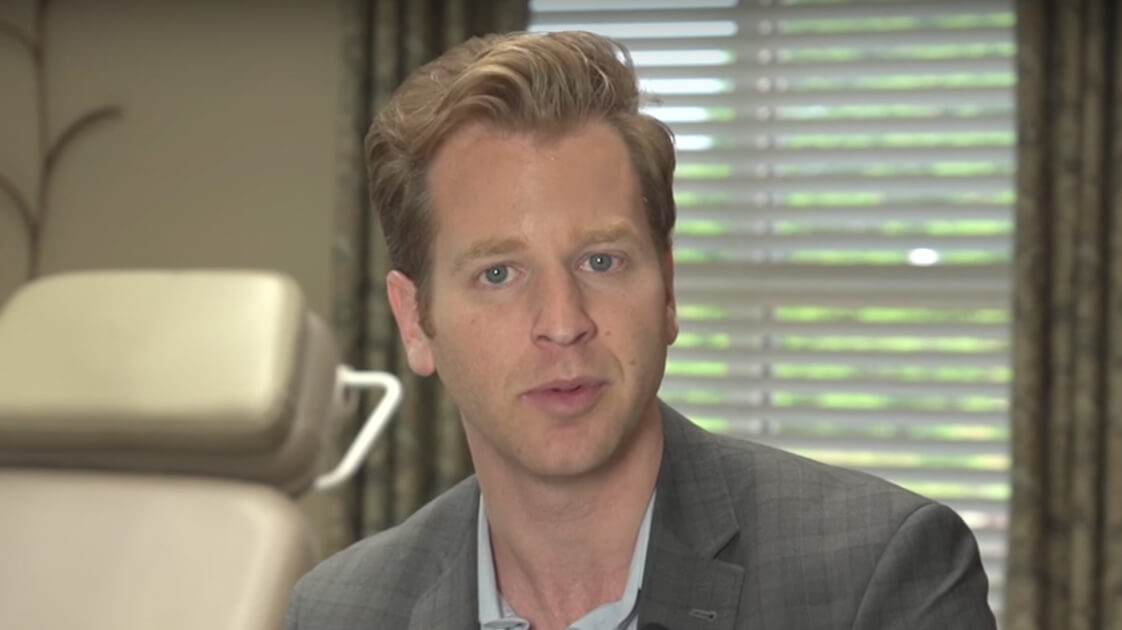 Frequently Asked Questions
Q: Who is a good candidate for blepharoplasty?
A: Blepharoplasty is usually performed on men and women who have healthy facial tissue and muscles, but need to improve the appearance of their upper and/or lower eyelids.
Q: What causes bags under eyes?
A: Dark circles under the eyes and under-eye shadowing can be a result of hollowness in the lower eye trough area.
Q: Can dark under-eye circles be removed with eyelid surgery?
A: Fat transfer or the fat repositioning procedure is a great treatment for dark bags under the eyes. Fat transfer can offer significant improvement by adding volume to this depressed area, eliminating the shadowing and dark under-eyes that result. Patients that have pigmentation changes causing dark circles will not benefit from eye bags surgery.
Q: How is blepharoplasty performed?
A: Blepharoplasty is performed as an outpatient procedure, and can be performed with local anesthesia.
Q: What is blepharoplasty recovery like?
A: Recovery from blepharoplasty is relatively easy.
The patient should only engage in minimal activity for the first 24 hours.
Diet should be mainly liquids for the first 24 hours. More solid foods can be implemented into the diet after that time.
The head should be kept elevated using two pillows to help reduce swelling.
Frozen peas should be placed on the eyes for 10 minutes of every hour awake during the first 48 hours.
Tylenol is usually enough to control any pain, but additional pain medication may be provided.
Any significant pain should be reported to Dr. Kulbersh immediately, as this may signal bleeding under the skin.
5-7 days after surgery, the stitches and tape are removed, and patients can shower and wear make-up.
Most patients return to work and daily activities about two weeks after eyelid surgery. Seventy percent of the swelling resolves over a three week time period.
Intense physical activity, such as running or heavy lifting, may be resumed three weeks following the surgery
To learn more, read What to Expect After Blepharoplasty Surgery.
If the lower lids were operated on, Dr. Kulbersh may place tape on the lower lid to improve the swelling and bruising.
Q: When will I see the final results of blepharoplasty?
A: In general, it takes about 3-6 months to see the final results of your eyelid surgery. Since the eyes are such a delicate area, it takes some time for all of the swelling to completely subside.
Q: Does blepharoplasty remove crow's feet?
A: No, Botox, Dysport or Xeomin are the best treatments for crow's feet.
Q: Can I wear my contact lenses after blepharoplasty?
A: You cannot wear contact lenses for about two weeks after your surgery because your eyelids will most likely be stiff and sore.
Q: Will my insurance pay for my blepharoplasty?
A: Correcting eyelid problems that interfere with your vision may be covered by your health insurance. For example, if your upper eyelid has excess skin that is blocking your eyesight then the surgery is termed "functional," and the cost of blepharoplasty may be covered by insurance. When performed for cosmetic reasons, the procedure may not be covered by your insurance in Charlotte.
Q: When can I wear make-up after blepharoplasty?
A: You should wait approximately 10 days before applying makeup to your eyes.
Q: Can blepharoplasty be performed with other anti-aging treatments?
A: Blepharoplasty can be done alone or in conjunction with other facelift surgery procedures, such as a facelift or browlift.
Fairview Surgical Suites and Fairview Recovery Center
For the best facial surgery and recovery in Charlotte, Dr. Kulbersh opened Fairview Surgical Suites and Fairview Recovery Retreat. Fairview Surgical Suites is a single-room operating theater that ensures expert treatment from medical professionals who are focused on a single procedure at a time. Meanwhile, the pristine and spa-like Fairview Recovery Retreat lets our patients relax in peace and luxury under the supervision of medical professionals. To learn more about these cutting-edge facilities, please contact us today!
If you are interested in an eye lift, contact Dr. Kulbersh to schedule a consultation in Charlotte, NC.
Next, learn about Blepharoplasty Cost.