You haven't been happy with your nose for years. Even though your friends and family love you as you are — and they're constantly reminding you of that — you know that the shape of your nose distracts from other, more expressive features that you'd like to highlight, such as your sparkling eyes and a friendly smile. 
How do you get the nose of your dreams, but still look like the wonderful, unique person you are? When you find an expert facial plastic surgeon to perform your rhinoplasty in Charlotte, NC, they can create a new nose that adds balance, harmony, and beauty to your face while looking natural…and the best version of you.
Considering rhinoplasty is a time for serious thought and investigation. If you choose the wrong surgeon, you could end up with a nose that attracts attention, rather than transforming your look to accentuate other features. Worse, you could find yourself in an endless cycle of rhinoplasty revision surgeries on top of your original procedure, which cost much more than the price of one procedure that you are happy with. 
Jonathan Kulbersh, MD, is a double-board certified facial plastic surgeon who specializes in rhinoplasty, tip rhinoplasty, ethnic rhinoplasty, and revision rhinoplasty, as well as functional rhinoplasty and non-surgical rhinoplasty. He was chosen as a Top 100 RealSelf Doctor for four years in a row and is included in the RealSelf Hall of Fame. Dr. Kulbersh was also honored to win the 2019 BOB award for Charlotte's Best of the Best Facial Plastic Surgeons.
National Average Cost of Rhinoplasty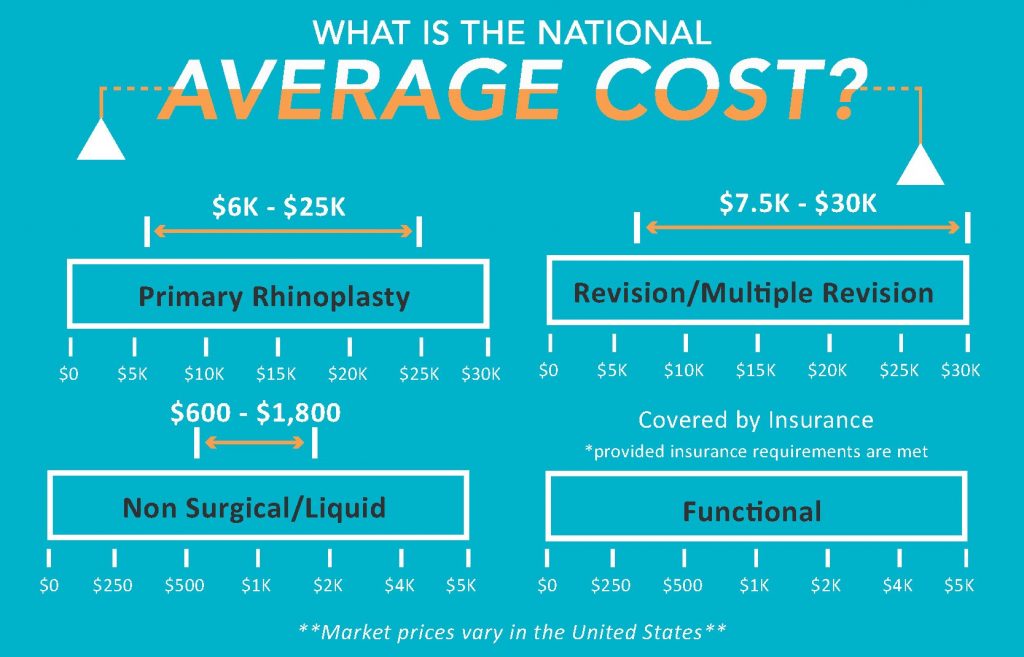 Cost of Primary Rhinoplasty
Ideally, your first nose job — called a primary rhinoplasty — is also your last nose job. A beautifully performed rhinoplasty should require no revisions. When you begin interviewing facial plastic surgeons, be sure to ask them what percentage of their patients require revision surgery after a nose job.
The all-inclusive pricing for an expert facial plastic surgeon who specializes in rhinoplasty ranges from $7,000 to $25,000. The range is influenced both by the level of the surgeon's expertise and by their geographical location.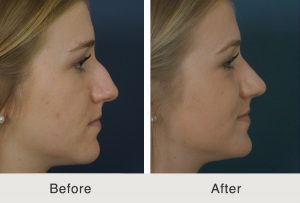 Some general surgeons offer rhinoplasty as part of their practice, at discount prices. However, rhinoplasty takes specialized training, and years of experience to accomplish well. Your nose is composed of delicate and precise planes and contours of skin, cartilage, and bone. Changing these structures while maintaining a natural look takes a high degree of skill. 
An experienced, aesthetically trained rhinoplastic surgeon, such as Dr. Kulbersh, uses his expertise to make nuanced changes to your nose that correct defects and add balance and harmony to your face. Depending on your goals, Dr. Kulbersh can:
Shorten your nose
Straighten the angle of your nose
Remove bumps and dips
Create more symmetrical nostrils
Thin or widen nostrils
Define and refine your tip
Change your nose while maintaining ethnic identity
A primary rhinoplasty takes up to a year to completely heal. If you've chosen an expert facial plastic surgeon for your nose job, you have the nose of your dreams after your 12 months of healing. If your surgeon was not an expert, you might have to consider revision rhinoplasty. 
Cost of Revision Rhinoplasty
Each revision rhinoplasty can cost between $7.5 and $30K. Why so much, you ask? Revision rhinoplasty is complicated by the presence of scar tissue from your primary rhinoplasty, which makes an already complex surgery even more challenging.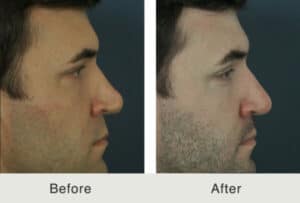 Few facial plastic surgeons are as expert in revision rhinoplasty as Dr. Kulbersh. He trained in Beverly Hills with Dr. Paul Nassif of "Botched" fame, so he has seen first-hand what happens when you trust your nose to someone who doesn't have the specialized skills to perform rhinoplasty. You may need revision rhinoplasty if your surgeon:
Removed too much cartilage and collapsed your nose
Over-rotated your tip, leaving you with a nose that looks "pig-like"
Didn't rotate the tip enough, so that the tip droops
Created nostrils that don't match one another
Shifted the balance in your face so that your nose doesn't harmonize with your other features
Didn't match your new nose to your ethnic identity
Created a nose that's wrong for your gender identity
Since rhinoplasty is a complex surgery that may sometimes require slight revisions, your original facial plastic surgeon may be willing to perform a revision at a reduced rate. However, if you're unhappy with your nose job, you should consult facial plastic surgeons with more expertise and higher success rates, in order to reduce your chances of having to go through more than one revision surgery. Dr. Kulbersh is known for fixing other surgeons' rhinoplasty errors, as well as giving you the nose you wanted in the first place.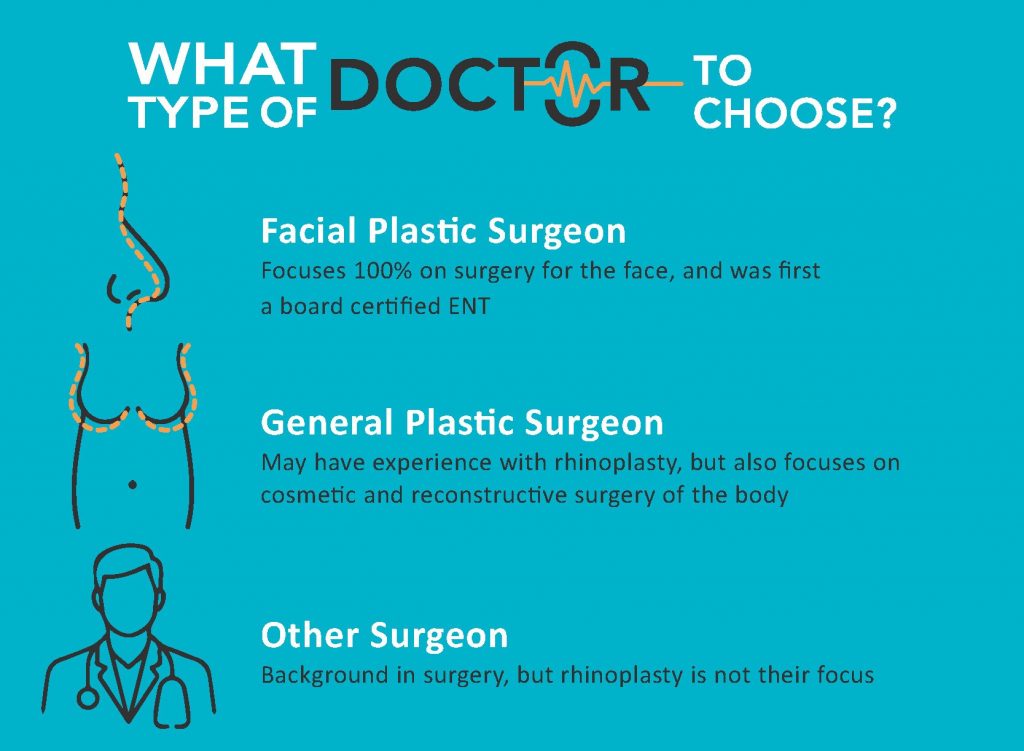 Cost of Functional Rhinoplasty
Functional rhinoplasty includes any surgery that's performed to help your nose function better and with a greater degree of health. Septoplasty is a surgery that straightens out the nasal bone and cartilage that runs down the middle of your nose. You may need septoplasty if your septum is deviated and curves inward toward a nostril, therefore, narrowing the passage through which you inhale air. A deviated septum is considered a medical condition that impairs breathing, so it may be covered by your medical insurance.
However, you may also have obstructed nasal airways for other reasons. Dr. Kulbersh corrects these with nasal obstruction surgery so that you can breathe freely and have more energy. Nasal obstruction surgery is a medical procedure that could be covered by your insurance.
If you need to make functional changes to your nose — such as a septoplasty or nasal obstruction surgery — but also want to make aesthetic improvements, only the functional parts of the operation are covered by your insurance. Don't trust an unethical surgeon who says you can use your insurance to cover cosmetic improvements.
Cost of Non-Surgical Rhinoplasty
Non-surgical rhinoplasty, or liquid rhinoplasty, is a great way to modify your nose with dermal fillers, instead of invasive surgery. Dr. Kulbersh uses hyaluronic-acid based fillers to smooth out bumps and curves and reshape your tip or nostrils. A nonsurgical nose job costs about $600 to $1800, depending on the changes you want and how nuanced they are. 
Nonsurgical rhinoplasties last about a year before they need a touch up. Unlike surgical nose jobs, you can see results immediately instead of a few weeks. There's no recovery period; you may feel sore or swollen for a couple of days, but can participate in your normal activities. 
A nonsurgical rhinoplasty is a great way to explore a new nose shape without committing to plastic surgery. If you like your new look, you may opt for a surgical rhinoplasty after your dermal fillers fade. 
How the Costs Break Down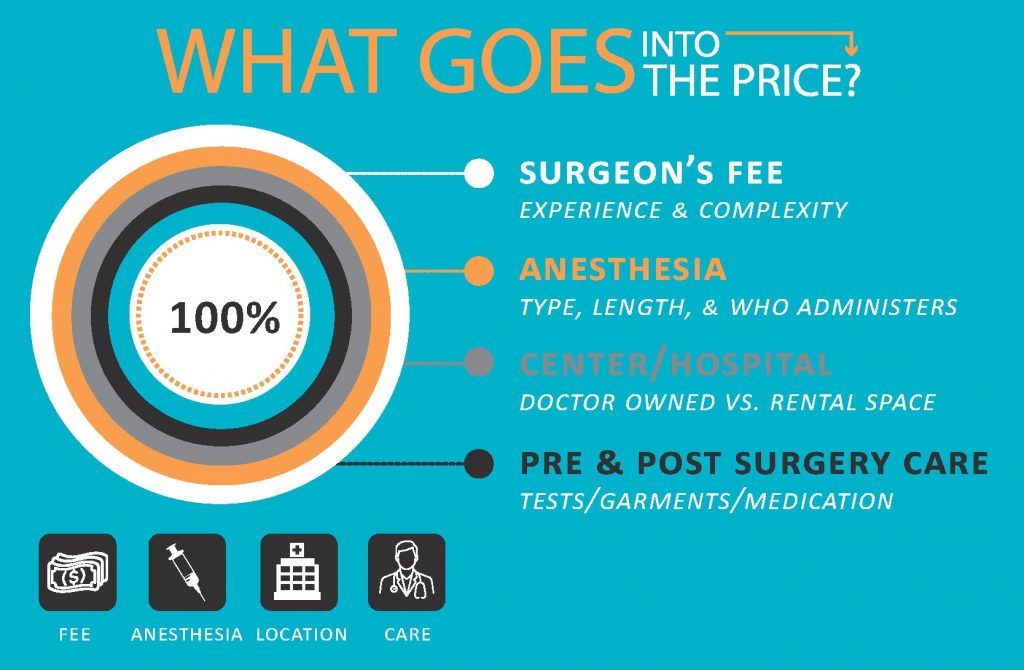 The fee your surgeon charges for rhinoplasty should be all-inclusive. The price varies on what you need done and how complex the procedure is. Costs include:
Surgeon's fee
Anesthesiologist's fee
Anesthesia
Surgical center
Pre- and postsurgical care
Dr. Kulbersh performs most rhinoplasties in the comfort of his office at private and plastic surgery dedicated operating suite at Fairview Surgical Suites.  It is located on the first floor of the building.
Don't Forget Recovery
If you have a surgical rhinoplasty, you need to take off from work and other responsibilities for up to two weeks. You also need someone at home to help you because you won't be able to cook, clean, do housework, or take care of kids or pets. These expenses should be figured into your rhinoplasty budget.
Schedule a Rhinoplasty Consultation in Charlotte Today

If you want to recover in 5-star peace and quiet, you may also book a private suite at the luxurious and discreet Fairview Recovery Retreat in Charlotte, NC.  The recovery suite is also located in the same building as Carolina Facial Plastics. In this retreat, patients have a private room, bathroom, and nurse to take care of all of their needs. Just call our friendly staff to learn more. To set up a rhinoplasty consultation with Dr. Kulbersh, call him at (704) 842-3644 today or use the online form to request an appointment.