Cost | Recovery |Complications |Nose Job Guide | Ethnic Rhinoplasty| African American Rhinoplasty |Revision Rhinoplasty

Rhinoplasty Overview
Length: Varies from 2.5 to 7.5 hours
Anesthesia: Asleep
In/Outpatient: Outpatient
Side Effects: Patients may experience swelling, bruising around the eyes and nose, slight bleeding and stuffiness when breathing through the nose.
Risks: There are possible complications that are associated with undergoing any type of surgery. Anytime a patient has surgery, there is a risk of bleeding, infection, scarring, or side effects from anesthesia.
Recovery: Most patients return to work or school one week after a rhinoplasty. Some patients choose to take 2 weeks off. Patients are encouraged to start walking and doing light exercise starting two weeks after surgery. Full exercise can start 4-6 weeks after surgery.
Duration of Results: Permanent
Reshape Your Nose with Rhinoplasty in Charlotte
They say the eyes are the windows to the soul, but the nose defines your profile and gives your face its own unique character. If you're unhappy with the shape of your nose or have difficulty breathing, rhinoplasty can help create a nose that is harmonious with your facial features as well as improve nasal function. At Carolina Facial Plastics in Charlotte, Dr. Kulbersh is renowned for his expertise and skill in helping re-shape noses to meet his patient's goals.
What is rhinoplasty?
Rhinoplasty, or a nose job, is a surgical procedure to improve the aesthetics of the face by creating a nose that blends with the facial features.  An ideally shaped nose helps to accentuate your eyes and smile, gives an overall impression of balance, attractiveness, and symmetry.
A protege of world-renowned facial plastic surgeon, Dr. Paul Nassif, of TV's "Botched", Dr. Kulbersh specializes in rhinoplasty and stays up-to-date in the latest, cutting-edge techniques that can create a nose that accentuates your natural beauty and attractiveness.
In addition to helping improve your appearance, rhinoplasty can address breathing issues. Many of Dr. Kulbersh's patients had a rhinoplasty by other doctors that resulted in trouble breathing and didn't like the aesthetic outcome of the nose.  After Dr. Kulbersh completed their revision rhinoplasty surgery, they can be overcome with emotion at the improvement in the shape and function of the nose. These life-changing benefits are what drew Dr. Kulbersh to specialize in the rhinoplasty procedure.
The different types of nose surgery Dr. Kulbersh specializes in include:
Rhinoplasty
Ethnic Rhinoplasty
African American Rhinoplasty
Transform Your Nose with Dr. Kulbersh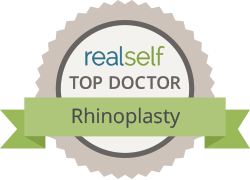 Dr. Kulbersh spends time in your consultation listening to all of your concerns and examining the anatomical foundation of your nose. His goal is not just to reshape your nose, but also to improve the way that light reflects from your face, eliminating distracting shadows caused by nasal bumps, droops, creases, and asymmetries.
As a double-board certified facial plastic surgeon and expert aesthetician in Charlotte, Dr. Kulbersh may recommend:
Shortening your nose

Removing or building up the bridge

Straightening your nose

Removing bumps

Refining the tip

Narrowing or widening nostrils

Fixing a drooping or upturned tip

Feminizing your nose
Dr. Kulbersh believes that any expertly performed facial plastic surgery should make you look like the best version of yourself. Your result of a rhinoplasty should create a nose that a patient should have been born with. Dr. Kulbersh is also an expert at fixing previous nose jobs that had an unsatisfactory outcome. He may also recommend non-surgical rhinoplasty using dermal fillers as an alternative to surgery in select cases.
Steps to Take When Considering Rhinoplasty

Natural Looking Results for Ethnic Rhinoplasty
Dr. Kulbersh enhances the look of your nose while respecting your ethnic heritage so that your new nose is both attractive and natural. As an expert in both aesthetics and anatomy, he deeply understands the differences in the composition and amount of cartilage that exists across a broad spectrum of ethnicities, as well as variations in ethnic skin thickness. He accounts for these differences in his surgical plan. Patients of all ethnic backgrounds come to Dr. Kulbersh because of his expertise in and respect for cultural identity in facial aesthetics.
Audition Your New Nose in North Carolina
One of the most exciting developments in cosmetic facial plastic surgery is morphing technology that allows you to audition your new nose through before and "after" photographs. Dr. Kulbersh creates an image with all of the changes he plans to make to your nose. You'll be able to see a close estimate on what you're going to look like even before your procedure. This technology is a valuable communication tool to ensure both the patient and Dr. Kulbersh have the same goals for the results.  It's just as thrilling as ever when the bandages come off and you see your actual new nose for the first time!
Correct Breathing Issues with Rhinoplasty
Dr. Kulbersh is not only an expert in the nose's aesthetics but also in its optimal function. If you have a deviated septum or other issues that impair your breathing or cause sleep apnea, he corrects them during the surgery.  Some additional areas Dr. Kulbersh may enhance to improve the breathing are:
Straightening the septum (septoplasty)

Opening the nasal values

Shrinking the turbinates

Correcting a collapsed nose from a previous rhinoplasty.
How to Ensure the Results of a Rhinoplasty are Natural

Frequently Asked Questions
Q: What's the difference between open and closed rhinoplasty?
A: Closed rhinoplasty is performed inside the nose using just a small incision. The nasal skin doesn't have to be pulled back and your nasal bone and cartilage aren't broken.  This approached is reserved for patients seeking small changes to their nose. Open rhinoplasty is more appropriate for extensive changes and complicated surgery. Dr. Kulbersh will let you know whether he thinks you'd benefit most from open or closed rhinoplasty.
Q: Do I have to be asleep for rhinoplasty?
A: In most cases, you'll need to be asleep for your rhinoplasty. You can have your surgery in a local hospital or at the state-of-the-art, dedicated facial plastic surgery center, Fairview Surgical Suites in Charlotte. You might also want to arrange for recovery time at the luxurious Fairview Recovery Retreat, which features comprehensive medical care and 5-star-level private rooms.  Both Fairview Surgical Suites and Fairview Recovery Retreat are located in our office.
Q: How long does it take to recover from rhinoplasty?
A: The nose is an extremely complex organ, composed of different tissues, and structured with delicate curves and planes. While about 70% of your swelling resolves after about three weeks, your nose won't be fully recovered for about a year.
Directly after your surgery, Dr. Kulbersh casts or splints your nose to protect it. You don't need packing, though, and should be able to breathe through your nose.
You should expect to take off about seven to 10 days from work or school to allow your nose to heal.
After one week, Dr. Kulbersh removes your cast and stitches. That's when you first see your new nose! Your nose starts to swell for a few weeks, and heals gradually over the next months. Dr. Kulbersh recommends refraining from heavy activities, such as going to the gym, for about three weeks after your surgery.
Q; What happens if I have problems after my surgery?
A: Dr. Kulbersh gives you his cell phone number, so you can reach him whenever you need him after your rhinoplasty. MedlinePlus.gov has more information about the risks of rhinoplasty. Sometimes you just need assurance that everything's OK, and he's happy to provide it.
If you're nervous about recovery, Dr. Kulbersh can also arrange for overnight recovery with a 24-hour nurse. You can also opt to stay at the Fairview Recovery Retreat, with accessible medical care.
Q: How long will my rhinoplasty last?
A: Dr. Kulbersh's expertise and the extra time he takes to create the best nose for your face means that your rhinoplasty results will last a lifetime. Because he understands the elastic properties of tissue such as cartilage, he takes these into consideration when making permanent alterations.  He's long been a proponent of using cartilage grafts to support structural changes to your nose, a practice that's only recently become widespread.
Q: What if I need revision rhinoplasty?
A: If you're unhappy with your original rhinoplasty, Dr. Kulbersh is one of the most expert revision rhinoplasty surgeons in the country. He handles even the most complicated cases. Dr. Kulbersh honed his revision rhinoplasty skills by studying under the expert tutelage of Dr. Paul Nassif of "Botched." Dr. Kulbersh rectifies both functional and aesthetic rhinoplasty issues.
Q: How will I feel when my bandages are removed after my rhinoplasty?
A: One of Dr. Kulbersh's favorite moments in performing a rhinoplasty is when he removes a patient's bandages. He's proud to watch women, men, and teens of all ages look in the mirror for the first time and discover their life-changing results.
Plastic surgery is more than just a cosmetic change; it can literally change your life. If you're ready to find out how you'd look with a more aesthetically pleasing nose, contact Dr. Kulbersh by calling or emailing Carolina Facial Plastics today.
Q: Does the nose grow with age?
Does the Nose Keep Growing?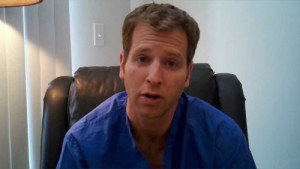 Q: How much does rhinoplasty cost?
A: The cost of a nose job procedure is unique to each patient. The price of rhinoplasty surgery varies based the type of correction required by the patient. During your consultation with Dr. Kulbersh, you will discuss your nose job price in detail.
To schedule a consultation call 
(704) 842-3644

 or fill out the online contact form on this website.

Unlike many surgeons, Dr. Kulbersh never takes a 'cookie cutter' approach to Rhinoplasty. Contact us today to schedule a consultation in Charlotte to discuss your vision for your new nose and the techniques Dr. Kulbersh will use to bring that vision to life.

Next, read about Revision Rhinoplasty.