Rhinoplasty Overview
LENGTH: Varies from 2.5 to 7.5 hours
IN/OUTPATIENT: Outpatient
SIDE EFFECTS: Patients may experience swelling, bruising around the eyes and nose, slight bleeding and stuffiness when breathing through the nose.
RISKS: There are possible complications that are associated with undergoing any type of surgery. Anytime a patient has surgery, there is a risk of bleeding, infection, scarring, or side effects from anesthesia.
RECOVERY: Most patients return to work or school one week after a rhinoplasty. Some patients choose to take 2 weeks off. Patients are encouraged to start walking and doing light exercise starting two weeks after surgery. Full exercise can start 4-6 weeks after surgery.
DURATION OF RESULTS: Permanent
B&A
Testimonial
"From start to finish I had a great experience. Dr. Kulbersh and his team made sure I was comfortable every step of the way. He helped me get the best and most natural looking result. I can breath 1,000 times better than I could before and I could not be happier with the result!"
-Rambler7, RealSelf
Video
Reshape Your Nose with Rhinoplasty in Charlotte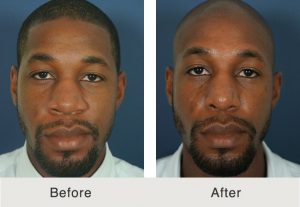 They say the eyes are the windows to the soul, but the nose defines your profile and gives your face its own unique character. If you're unhappy with the shape of your nose or have difficulty breathing, rhinoplasty can help create a nose that is harmonious with your facial features as well as improve nasal function. At Carolina Facial Plastics in Charlotte, Dr. Kulbersh is renowned for his expertise and skill in helping re-shape noses to meet his patient's goals.
What is Rhinoplasty?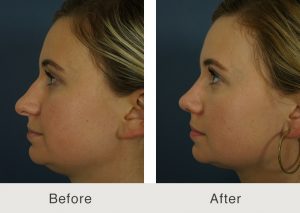 Rhinoplasty, or a nose job, is a surgical procedure to improve the aesthetics of the face by creating a nose that blends with the facial features.  An ideally shaped nose helps to accentuate your eyes and smile, gives an overall impression of balance, attractiveness, and symmetry.
A protege of world-renowned facial plastic surgeon, Dr. Paul Nassif, of TV's "Botched", Dr. Kulbersh specializes in rhinoplasty and stays up-to-date in the latest, cutting-edge techniques that can create a nose that accentuates your natural beauty and attractiveness.
In addition to helping improve your appearance, rhinoplasty can address breathing issues. Many of Dr. Kulbersh's patients had a rhinoplasty by other doctors that resulted in trouble breathing and didn't like the aesthetic outcome of the nose.  After Dr. Kulbersh completed their revision rhinoplasty surgery, they can be overcome with emotion at the improvement in the shape and function of the nose. These life-changing benefits are what drew Dr. Kulbersh to specialize in the rhinoplasty procedure.
The different types of nose surgery Dr. Kulbersh specializes in include:
Rhinoplasty
Teen Rhinoplasty
Transform Your Nose with Dr. Kulbersh
Dr. Kulbersh spends time in your consultation listening to all of your concerns and examining the anatomical foundation of your nose. His goal is not just to reshape your nose, but also to improve the way that light reflects from your face, eliminating distracting shadows caused by nasal bumps, droops, creases, and asymmetries.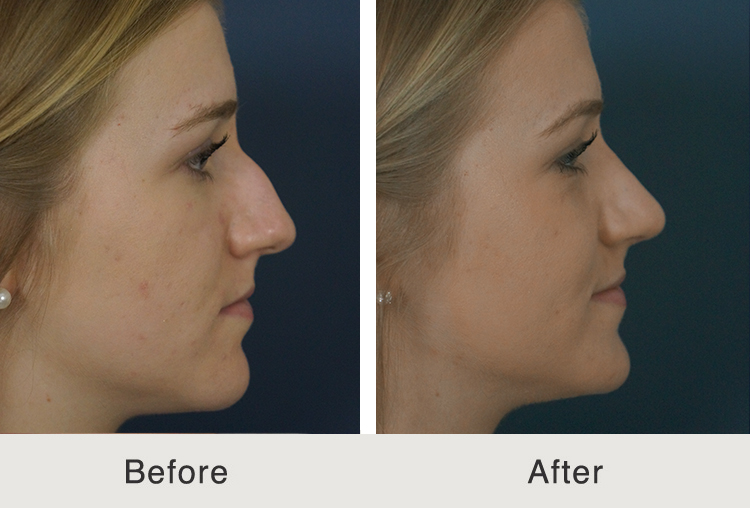 As a double-board certified facial plastic surgeon and expert aesthetician in Charlotte, Dr. Kulbersh may recommend:
Shortening your nose
Removing or building up the bridge
Straightening your nose
Removing bumps
Refining the tip
Narrowing or widening nostrils
Fixing a drooping or upturned tip
Feminizing your nose
Dr. Kulbersh believes that any expertly performed facial plastic surgery should make you look like the best version of yourself. Your result of a rhinoplasty should create a nose that a patient should have been born with. Dr. Kulbersh is also an expert at fixing previous nose jobs that had an unsatisfactory outcome. He may also recommend non-surgical rhinoplasty using dermal fillers as an alternative to surgery in select cases.
Natural Looking Results with Ethnic Rhinoplasty
Dr. Kulbersh enhances the look of your nose while respecting your ethnic heritage so that your new nose is both attractive and natural. As an expert in both aesthetics and anatomy, he deeply understands the differences in the composition and amount of cartilage that exists across a broad spectrum of ethnicities, as well as variations in ethnic skin thickness. He accounts for these differences in his surgical plan. Patients of all ethnic backgrounds come to Dr. Kulbersh because of his expertise in and respect for cultural identity in facial aesthetics.
Audition Your New Nose in North Carolina
One of the most exciting developments in cosmetic facial plastic surgery is morphing technology that allows you to audition your new nose through before and "after" photographs. Dr. Kulbersh creates an image with all of the changes he plans to make to your nose. You'll be able to see a close estimate on what you're going to look like even before your procedure. This technology is a valuable communication tool to ensure both the patient and Dr. Kulbersh have the same goals for the results.  It's just as thrilling as ever when the bandages come off and you see your actual new nose for the first time!
Correct Breathing Issues with Rhinoplasty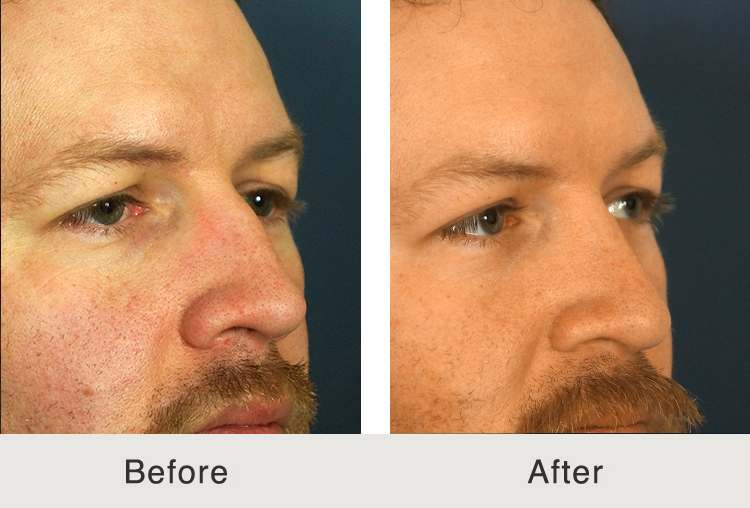 Dr. Kulbersh is not only an expert in the nose's aesthetics but also in its optimal function. If you have a deviated septum or other issues that impair your breathing or cause sleep apnea, he corrects them during the surgery.  Some additional areas Dr. Kulbersh may enhance to improve the breathing are:
Straightening the septum (septoplasty)
Opening the nasal values
Shrinking the turbinates
Correcting a collapsed nose from a previous rhinoplasty.
Nose Job Guide in Charlotte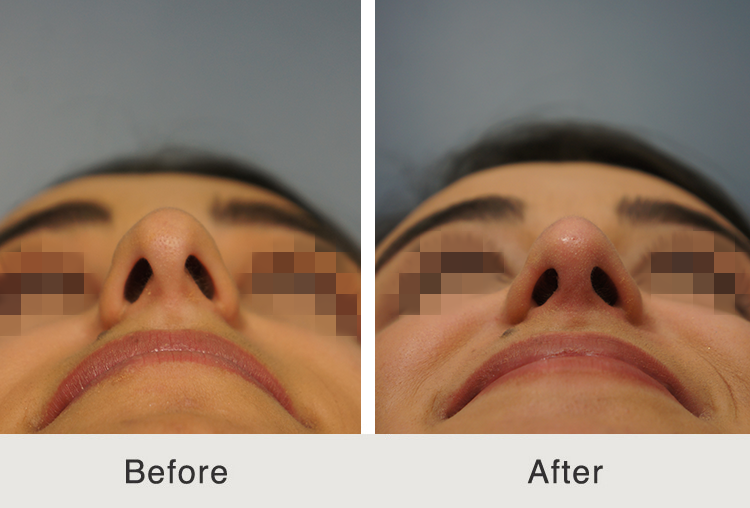 For patients considering undergoing a nose job in Charlotte, I wanted to create a one-stop webpage for the beginner to obtain key information. I believe patients should be as educated as possible before undergoing the procedure.
Steps to Take When Considering Rhinoplasty
Step 1 – Define Your Goals
All patients have different reasons for undergoing a nose job or a rhinoplasty. I would first assess if you have problems breathing through your nose. If so, I would suggest that you choose a surgeon that will be able to improve your nasal breathing. Next, I would identify the aesthetic or cosmetic concerns. I would think about which concerns are most important to improve and identify others that many not be as important.
Step 2 – Do Your Research
I would search the web and do some reading about nose jobs. My website has some great information about the procedure, but there are many other great websites. A popular question and answer website is Realself.com.
Step 3 – Get a Time Frame
People are busy and must schedule their lives appropriately to have time to undergo surgery. I would find a time that a patient has a week or 2 to dedicate themselves to recover from surgery. I would schedule a consultation 2-3 months out from your anticipated surgery date. This will give you the best chance of having the date you want for surgery. If a patient wants surgery during a busy time for facial plastic surgeons(before spring break, before Thanksgiving, over the summer, during the holidays) I would schedule a consultation earlier. You will want to have a friend or family member with you for at least the first night after surgery.
Step 4 – Get Your Finances in Order
Nose jobs in Charlotte cost between $7,500-$18,000 dollars depending on a variety of factors. The payment is due before surgery. If a patient does not have this money available, they may want to consider an alternate payment option. Care credit is a popular payment system used by many facial plastic surgeons.
Step 5 – Go to Multiple Consultations
After you have defined your goals and done your homework regarding a nose job, it is now time to discuss your concerns with a rhinoplasty expert. I would identify the good nose job surgeons in or near your city. I would ask friends or family or look at online reviews of surgeons. Additionally, I would look at the background of the surgeon to see if they are a nose job expert or does the surgeon do all types of plastic surgery. I would pick 2 or 3 surgeons and schedule consultations. I believe a few opinions will allow a patient to have more information to make the best-educated decision.
Step 6 – Choose Your Surgeon
After completing the above steps, it is now time to choose your doctor and schedule the date. From this point forward you should expect to have a pre-operation appointment with your facial plastic surgeon to go over the surgery process in detail. At this appointment, ask all of your questions.
Rhinoplasty Recovery in Charlotte
When my patients undergo a rhinoplasty in Charlotte, I want to ensure that they have a smooth and easy recovery. One of the best ways to ensure an easy rhinoplasty recovery is to educate my patients on the recovery process and the steps I take to make it as quick and comfortable as possible.
Steps Taken Before Surgery to Improve Rhinoplasty Recovery
The rhinoplasty recovery process actually starts weeks before surgery. Patients must avoid a long list of items that may increase bruising after the surgery. Some of the common items I will have my patients avoid are:
Aspirin containing products – patients are commonly surprised how many items contain aspirin and are given a list of products to avoid.
Alcohol – especially red wine
Fish – fish oil can thin the blood increasing bruising
Most multivitamins and herbal supplements such as fish oil, ginseng, etc.
There are herbal supplements such as Arnica Forte and Bromelain, which are known to reduce swelling and bruising after surgery. My patients will start taking these herbal supplements 3-5 days before surgery.
Part of a smooth recovery is preparedness. Patients will have instructions and a list of supplies to gather before surgery to prevent their love ones from running around while the patient is resting. This includes all prescription medications that will be obtained before the surgery
Nicotine can prevent normal healing. All nicotine containing substances must be stopped weeks to months before surgery.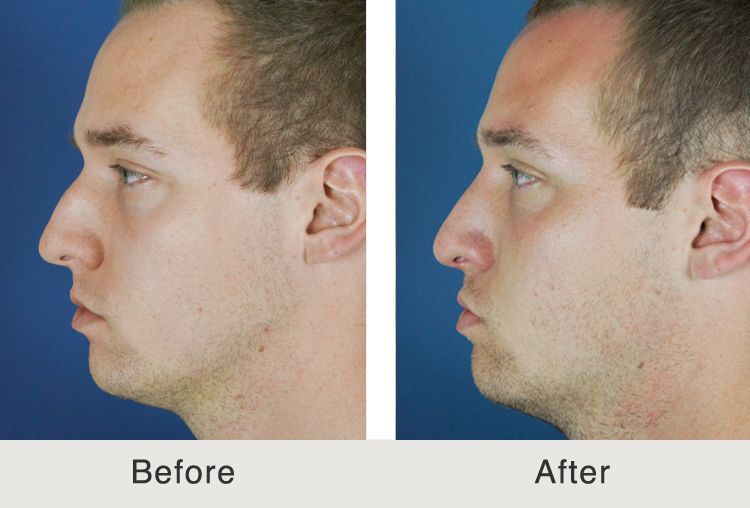 Steps Taken During Surgery to Improve Recovery
At my surgery center in North Carolina, my nurses common ask what I do during surgery because my patients are doing so well immediately after surgery. I go through great lengths to accomplish 3 important items during surgery to improve rhinoplasty recovery:
Minimize pain
Minimize bleeding and bruising
Eliminate nausea
From the reaction of my patients, a nose job is not a painful procedure. The majority of my patients may need to take extra strength Tylenol a few days after surgery. During surgery, I use multiple nerve blocks to ensure the nose will be numb for a few hours immediately after surgery. If patients are going to experience pain, it will be present during the immediate time after surgery. These nerve blocks prevent the feeling of this pain. Patients have the option of taking narcotic pain medications if they feel that they may need it after surgery.
Bleeding during a nose job will cause bruising after surgery. I control bleeding with multiple steps. They are:
I have patients ice the nose before starting surgery. The cold temperature causes the blood vessels on the nose to constrict and limit the blood flow to the nose
I inject the nose with medications that limit the blood flow to the nose
I stop bleeding immediately when it occurs during surgery
Nausea can occur after surgery due to anesthesia, medications, or blood dripping from the nose to the stomach during the surgery. The anesthesiologists that I use during surgery take special precautions to prevent this by giving multiple medications made to prevent nausea. The pain medications after surgery might cause nausea if it is not taken with food. To prevent the blood from getting into the stomach, gauze is placed in the throat during surgery to catch blood before it drips into the esophagus.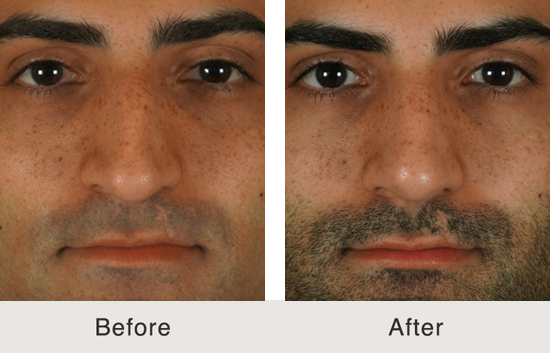 What to Expect the First Night of After a Rhinoplasty Surgery Procedure
The patient will be tired and wants to rest. There will be a splint and tape on the outside of the nose and small gauze taped at the nostril area. The nostrils will drip a little blood for the first night and the bandage will need to be changed as necessary.
Patients will start eating some simple broth and crackers and gradually eat more as they feel better. By the next day, patients are typically eating normally. A patient will have medications for pain and nausea available to them to take as needed.
It may be hard for patients to breathe through the nose during the first week after the surgery. Breathing through the mouth during this time may cause a dry and scratchy throat. A humidifier in the room while sleeping will help prevent throat irritation.
What to Expect During the First Week after a Rhinoplasty
The day after a rhinoplasty surgery procedure, I will see patients in my Charlotte office to go over their surgery and demonstrate how to care for their nose. The nose will be cleaned with half strength hydrogen peroxide and covered with ointment twice a day. The inside of the nose will be kept moist with nasal saline spray.
The patient will need to sleep with their head elevated during the first week and limit physical activity. They will not be able to lift anything heavier than a gallon of milk. Many patients are feeling fine during this week and many are working from home on their computers.
At the end of the first week, patients will return to the office and all stitches, tape, and nasal splints will be removed. At this time, the nose will be swollen and may be bruised. 80% of the swelling will go away over the first 3-4 months. The last 20% of the swelling can take 1 year to go away.
90% of the time, bruising is gone by the first week, but sometimes it may take up to 14 days to go away.
Time for Swelling to Resolve After a Rhinoplasty
When Can Patients Return to Work or School after a Rhinoplasty?
Most patients return to work or school one week after rhinoplasty. Some patients choose to take 2 weeks off.
When Can Patients Exercise after a Rhinoplasty in Charlotte?
Patients are encouraged to start walking and doing light exercise starting two weeks after surgery. Full exercise can start 4-6 weeks after surgery.
When Can Patients Wear Glasses after Rhinoplasty in North Carolina?
Patients can wear glasses 4-6 weeks after a rhinoplasty.
When Will the Final Result of the Rhinoplasty Occur?
Patients will get a good idea of the results 3-4 months after surgery, but the final result will occur one year after surgery. In patients undergoing a revision rhinoplasty surgery procedure, it may take longer than one year to see the final results.
Rhinoplasty Complications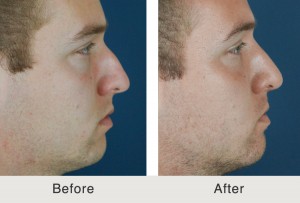 A rhinoplasty or nose job is a surgical procedure to improve the appearance and/or breathing through the nose. Anytime a patient undergoes a procedure, there are risks involved. I believe every patient should have a thorough knowledge of the possible complications before undergoing a nose job. While complications rarely occur, it is important that you choose a rhinoplasty expert who is experienced and trained to handle any situation. The best way to ensure the best outcome is to choose the right surgeon. As a Charlotte based rhinoplasty expert, I am going to describe the common complications of a nose job and techniques I take to limit them.
General Complications
There are possible complications that are associated with undergoing surgery. Anytime a patient has surgery, there is a risk of bleeding, infection, scarring, or side effects from anesthesia. To ensure that a patient does not have a bleeding problem I take the following precautions:
Patients undergo lab work to ensure their blood clots properly
Medication is used during surgery to prevent bleeding
Patients are made aware of foods, supplements, and medications to avoid 2 weeks prior to a rhinoplasty
Patients are required to ice their nose before surgery to slow the blood flow to the nose
To prevent infection during surgery, patients:
Place antibiotic ointment in their nose a few days before surgery
Take antibiotics before and after surgery
Are aware of sterile techniques used
Prevention of scarring is obtained by:
Meticulous surgical technique by an expert rhinoplasty surgeon
Proper wound care after surgery
Use of medical grade scar cream starting 2 weeks after surgery
Patients are commonly anxious and nervous to undergo anesthesia. Anesthesia for a rhinoplasty is exceedingly safe, and I have a great team of anesthesiologists placing my patients asleep. First, I only use facilities that have board certified anesthesiologists and that are properly staffed and equipped to handle any situation. All of my rhinoplasties in Charlotte are performed at either an accredited outpatient surgery center or accredited hospitals. The anesthesia required to undergo a rhinoplasty is different from anesthesia required to undergo a procedure of the bone, heart, or belly. The anesthesia for surgery on bones, heart, or belly required deep anesthesia and strong medications. Anesthesia for surgery on the nose is very light compared to anesthesia on other areas of the body because the discomfort associated with undergoing rhinoplasty is low.
Possible complications of rhinoplasty include:
Temporary or permanent discoloration or pigment changes of the nose and eyelids
Abnormal narrowing of the nostrils
Irregularity in shape or appearance of the nose
Impaired nasal airway resulting in difficulty with breathing
Temporary or prolonged problems with nasal drainage
Allergic skin response to surgical tapes or splint applied to nose
Sinus obstruction
Septal perforation possibly requiring surgical placement of grafts or septal buttons for correction
Irregularities or bumps
Drooping nasal tip
Elevation of the nasal tip
Asymmetries in the nose
As a nose job expert in Charlotte, I take every step and precaution possible to ensure my patients have the best outcomes possible. I will not leave the operating room until I am pleased with the result. I believe my training in Beverly Hills and my experience give my patients the best chance to have a successful result.
There is a chance that patients undergoing a nose job may need to undergo and additional touch up procedures. After the nose has healed for 1 year, if there is an area that both the doctor and patient agree would benefit from a touch-up, then the procedure may be undertaken. I do not charge a surgeon's fee for a touch-up procedure, but patients may be responsible for fees to the surgery center or anesthesia.
While complications do occur after a rhinoplasty treatment, I take every precaution possible to prevent them. If a complication arises, I am in close contact with my patient and take every means possible to remedy the issue. The best advice I can tell patients to avoid a complication after rhinoplasty are:
Choose your surgeon wisely
Follow all of your instructions from the surgeon
If you have a question or concern after surgery, call your surgeon
Rhinoplasty Cost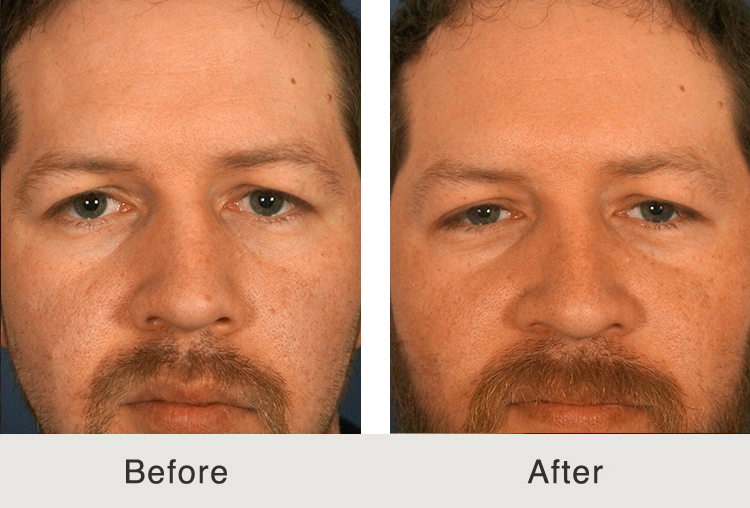 Rhinoplasty or a nose job is one of the most common plastic surgery procedures. A rhinoplasty can improve the shape of the nose to create a nose that "fits" the face. It can also significantly improve breathing through the nose in patients that have nasal obstruction. As with many products and services, people need to know the financials to plan accordingly.
What are the Factors That Go into the Cost of Rhinoplasty?
A team of healthcare professionals and supplies are utilized during the process of undergoing a rhinoplasty. There are 3 main components of the price of a rhinoplasty:
Facility Fee
Anesthesia Fee
Surgeon's Fee
What is the Facility Fee?
If I was undergoing a nosejob in Charlotte, I would want to have the procedure done at a clean, safe, warm, and comfortable environment or facility. That facility must be paid for the services they provide during the surgery. The facility can be a hospital, surgery center, or an office. This fee is used to pay the staff, supplies, and equipment of the facility. Additionally, fee covers the facility's overhead including rent, utilities, cleaning staff, and other expenses.
What is the Anesthesia Fee?
I take great efforts to ensure my patients have a smooth surgery and post-surgery experience. To undergo a nosejob, a patient will need to be placed asleep and given medications to treat pain, prevent infection, and prevent nausea after the surgery. The anesthesia fee is used to cover the costs the medical personal giving the anesthesia (anesthesiologist or nurse anesthetist) and all their supplies. Their supplies include medications and equipment that they use during your procedure.
What is Surgeon's Fee Account?
This fee covers the expenses it takes to run a successful facial plastic surgery practice. That fee covers all of the appointments you have with the doctor before and after the procedures. It will typically entail 2-3 appointments before surgery and at least 5 appointments for the first year after surgery. It covers the time that the surgeon takes to perform the surgery. The surgery can vary from 2.5 to 7.5 hours. This entails approximately 16 hours of the surgeons time (plus or minus a few hours).
This fee is used to cover the overhead of medical practice to pay staff, supplies to care for patients, electricity, rent, and other costs. There are many other costs that are covered by the surgeon's fee that do not go directly to your doctor.
What is the Main Variable That Will Determine the Range in the Cost?
The simple answer is complexity. A more complex nose will take more time and energy to create a great result. The longer the surgery, the more time a patient will need anesthesia, the facility, and the facial plastic surgeon.
A revision rhinoplasty can also increase the cost of the surgery as it increases the complexity of the surgery.
What is the General Cost of Rhinoplasty in Charlotte?
The cost ranges from the low end of $6,000 up to $14,000 for a nosejob. Most patients fall somewhere in the middle of this range.
Why Choose Dr. Kulbersh for your Nosejob?
Dr. Kulbersh is a Beverly Hills trained facial plastic surgeon. He trained with the best nosejob surgeons in Beverly Hills and specializes in only procedures of the face. He is a rhinoplasty expert and specialist and takes great care of his patients.
Frequently asked questions
Rhinoplasty Overview
LENGTH: Varies from 2.5 to 7.5 hours
IN/OUTPATIENT: Outpatient
SIDE EFFECTS: Patients may experience swelling, bruising around the eyes and nose, slight bleeding and stuffiness when breathing through the nose.
RISKS: There are possible complications that are associated with undergoing any type of surgery. Anytime a patient has surgery, there is a risk of bleeding, infection, scarring, or side effects from anesthesia.
RECOVERY: Most patients return to work or school one week after a rhinoplasty. Some patients choose to take 2 weeks off. Patients are encouraged to start walking and doing light exercise starting two weeks after surgery. Full exercise can start 4-6 weeks after surgery.
DURATION OF RESULTS: Permanent
B&A
Testimonial
"From start to finish I had a great experience. Dr. Kulbersh and his team made sure I was comfortable every step of the way. He helped me get the best and most natural looking result. I can breath 1,000 times better than I could before and I could not be happier with the result!"
-Rambler7, RealSelf
Video
Frequently asked questions