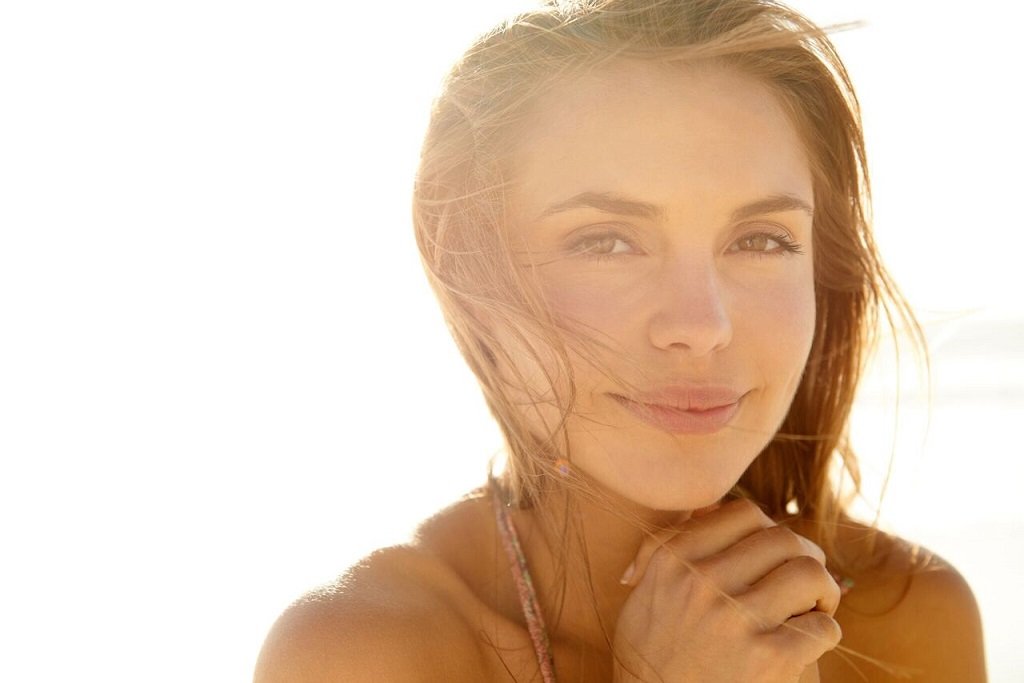 It's all about your face. There are multiple factors that contribute to an aging appearance.  One central cause of the aging process is the loss of facial volume. This loss of volume leads to wrinkles, folds, and a change in the overall shape of the face.  All of these changes lead to a tired and older appearance. Facial fat transfer, or fat grafting, is used to add volume and rejuvenate the face.
What is Fat Grafting?
There are many options to refill the face after it has lost volume.  Using your own body's fat is a great option to rebuild the face.  Facial fat transfer, also known as autologous fat transfer, uses fat from other areas of your body to create a more youthful facial appearance.  Fat transfer injections to the face are a safe, natural, non-allergenic procedure designed to recontour and revolumize the face.
The following areas can benefit from fat grafting:
Sunken areas beneath the eyes
Cheeks
Chin
Jawline
Nasolabial folds (laugh lines)
Temples
Asymmetrical facial features
Multi-Level Fat Grafting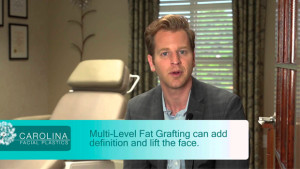 How is Fat Transfer Performed?
Fat transfer is performed either at Dr. Kulbersh's office as an outpatient under local anesthetic or in the operating room. Through liposuction, fat is removed from a donor site where your fat is most tightly packed, usually from the thighs or abdomen. After the fat is removed, it is processed to remove excess fluids and then injected into the face. The fat will be placed back into the natural fat compartments in the face where the volume was lost. Using this technique, Dr. Kulbersh will give you the most natural and best overall outcome.  
Remarkable Results, Exceptional Care 
For expert facial fat grafting treatment and an exceptional recovery experience, Dr. Kulbersh opened Fairview Surgical Suites and Fairview Recovery Retreat. These brand new, pristine facilities are dedicated to providing patients with high-quality surgical treatment followed by exclusive post-operative healing in a luxurious 5-star hotel setting.
Schedule your surgical facial treatment and post-operative recovery at Fairview Surgical Suites and Fairview Recovery Retreat today.
Learn more about the facial fat transfer procedure at clinicaltrials.gov.
Fat Transfer Frequently Asked Questions
Q: When will I see the results of my fat transfer treatment?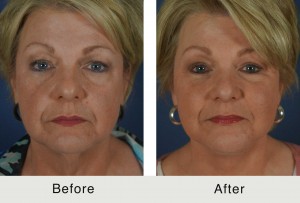 A: Immediately after the procedure, a patient will be able to see the results of the fat transfer to face process. Typically, some fraction of the injected fat cells are absorbed by the body, so often more fat cells than necessary will be injected, giving the face a swollen appearance at first. Most of the time, the area will decrease in fullness over of the next few weeks or months.
Q: What can I expect after my fat transfer?
A: There is little downtime after a fat transfer as it is a minimally invasive procedure.  The most common side effects are bruising and swelling in the areas of the transfer. Any discomfort during fat transfer recovery can be managed with medication.
Q: How long do fat transfer results last?
A: Results vary from patient to patient. Fat injections in the face may last up to three years.
Q: How many fat transfer procedures will I need?
A: The number of facial fat transfer procedures required is patient dependent. Most patients undergo a single treatment and are pleased with their results. There are other cases in which patients request additional volume. In these situations, the procedure may be repeated. Dr. Kulbersh believes in conservative and natural results. Surgically, he always will create more natural results compared to creating overly full unnatural results. It is very easy to add more volume, but very difficult to remove transplanted fat.
Q: What are the benefits of fat grafting compared to filler injections?
A: One of the greatest benefits of fat grafting is that there is no chance of an allergic reaction as you are using your own fat. Additionally, the results of facial fat transfer last longer than fillers. This can make fat transfer more cost effective in the long term.
Q: Can fat transfer be done with a facelift?
A: Yes. Many times Dr. Kulbersh actually recommends facial fat transfer during a facelift to improve the overall results. This addition of transplanted fat can have a powerful effect in improving the results of a facelift.
Q: How much does fat transfer cost?
A: The cost of fat grafting depends on the individual's treatment needs. To find out how much your fat grafting procedure will cost, schedule a consultation with Dr. Kulbersh.
Q: What are the benefits of fat transfer?
A: In addition to filling in the face and making it look more youthful, often the transplanted fat actually improves the quality of the skin.
Q: How much of the fat survives?
A: The answer to this question is the topic of much scientific research. With the transplantation of live tissue, the survival of the tissue depends on the surgical techniques, the age of the patient, the health of the patient, and the location of the transfer. With all of these variables, it is difficult to tell a patient exactly how much of the fat survives. The current scientific estimate is that 25-50% of the fat will survive.
Q: If I gain weight, will the fat in my face grow?
A: Yes, the fat in the face will grow if you gain a significant amount of weight (generally over about 30 pounds).
Please contact Dr. Kulbersh for more information about using fat grafting to smooth out your facial wrinkles.
Next, learn about Mandibular Angle Implants.