Remarkable Results, Exceptional Care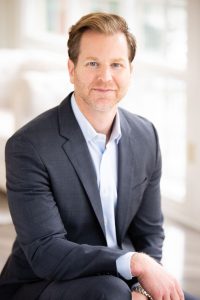 The top aesthetic destination of the south, Carolina Facial Plastics is led by double board-certified facial plastic surgeon Dr. Jonathan Kulbersh. With his team of cosmetic experts, a fully accredited surgery center, and a private recovery retreat all located in the heart of SouthPark, Carolina Facial Plastics is known for unparalleled and natural-looking results exclusively for the face.
At Carolina Facial Plastics, we are committed to our patients. Most importantly, Dr. Kulbersh puts emphasis on the patient's comfort and goals throughout all steps of their procedures. Trained in Beverly Hills and board-certified in face and neck surgery, Dr. Kulbersh has created an atmosphere where all the patients' desires and concerns are met through comfort and guidance at his practice. He utilizes the safest and most effective techniques to provide the best results for his patients.
Single Focus, Superior Results
Dr. Kulbersh has dedicated his entire career to studying the head and neck and has found his niche in the field of facial plastic surgery. Because he only works on the face and neck, his expertise is unsurpassed throughout the Charlotte area. His goal is to enhance his patients' features in a natural, beautiful way, whether through surgery or non-invasive treatments.
Dr. Kulbersh works closely with his physician assistant Heather Bryant, his nurse practitioner Courtney Whitley, and his medical aesthetician Terri Edson. Everyone on the team brings more than a decade of experience in surgery and aesthetics. Both Heather and Courtney are board-certified. The offer services from dermal filler injections to hair restoration treatments.
Notable Recognitions
Dr. Kulbersh has been acknowledged for his hard work and dedication through many outlets. He was awarded the 2019 and 2020 BOB award for Charlotte's Best Facial Plastic Surgeon and Top Doctor in Plastic Surgery by Charlotte Magazine. He has been a Top 100 doctor on RealSelf for 6 years in a row and has been named a Distinguished Inductee into the RealSelf 100 and 500 Hall of Fame.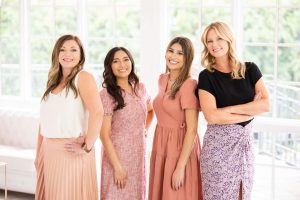 Dr. Kulbersh devotes his time and energy to keeping abreast of the most innovative techniques to create the most comprehensive surgical and nonsurgical procedure strategies for his patients. When creating individual treatment plans, he will take ample time to educate patients on all steps of the procedure. This ensures patients have a thorough understanding of what they can expect from their treatment and their results.
Carolina Facial Plastics wants to cater to their patients' goals by creating a completely custom plan of treatment that addresses their every concern. We understand that trust is a big factor when choosing a facial plastic surgeon and we treat our patients with respect, compassion, and dignity in order to build a trusting relationship.
Next, read about our Fairview Surgical Suites and Fairview Recovery Retreat.