Rhinoplasty, or a nose job, can improve the aesthetics of the face by creating a harmonious nose shape and size that fits the rest of the facial features. I offer two surgical options for a rhinoplasty procedure that alter the bone and cartilage – open and closed rhinoplasty.
The difference between these two techniques is the placement of the incisions and the amount of correction that can be accomplished during the procedure. I will determine the best approach for you based on your aesthetic needs and goals.
What is an open rhinoplasty?
An open rhinoplasty, also referred to as an external rhinoplasty, provides clear visual access inside the nose structure for alterations. During this procedure, I create an incision on the columella, the small piece of tissue that separates the nostrils at the base of the nose. This horizontal incision connects with internal incisions to raise the top skin layer. The raised skin provides an open nose view to complete the procedure. After the process, I carefully stitch the incision closed so there is rarely any noticeable scarring left behind.
Since an open rhinoplasty can be more extensive, it may involve a slightly longer recovery time. The results of an open rhinoplasty become apparent in the months following surgery, as post-operative swelling subsides. It can take a full year for all the swelling to disappear, although you will see the improvements in your nose much sooner.
There are many advantages to an open rhinoplasty, including:
Comprehensive visualization of the entire inner and outer nose
Ability to reshape and structure the nose with full access to nasal structure
Easier nose stabilization after surgery
Drastically improved nose shape and size
Before choosing an open rhinoplasty procedure, patients should consider:
Chance of a slightly longer recovery
More swelling and bruising
Visible stitches will leave small scar, usually not noticeable to others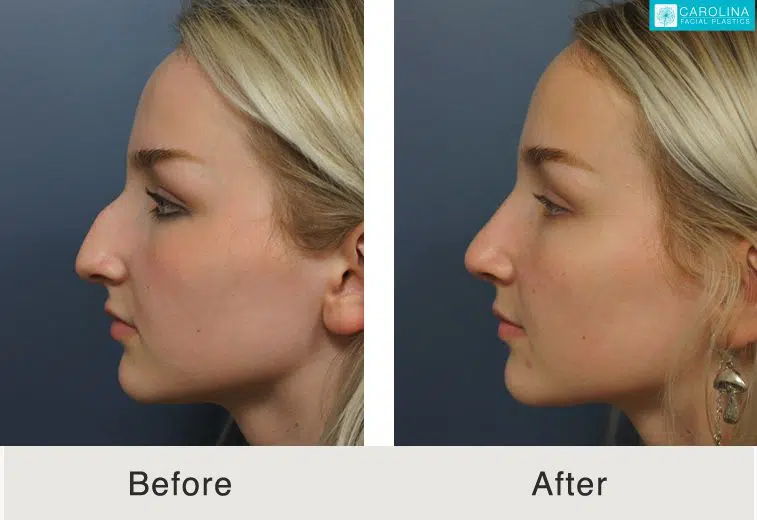 What is closed rhinoplasty?
A closed rhinoplasty, also known as endonasal or internal rhinoplasty, is used to correct nasal asymmetry. The process is less extensive and invasive than an open rhinoplasty and can be completed with internal incisions that do not leave any visible scarring. A closed rhinoplasty is a technique that has become more popular in the past 20 years and is ideal for patients who need less correction.
There are many advantages to a closed rhinoplasty, including:
Less invasive procedure
Hidden, internal scars
Less swelling and quicker recovery in some cases
Improved nose shape and size
Before choosing a closed rhinoplasty, patients should consider:
Less visibility means more limited changes and results
Not usually appropriate for revision rhinoplasty
Technically more complex than open rhinoplasty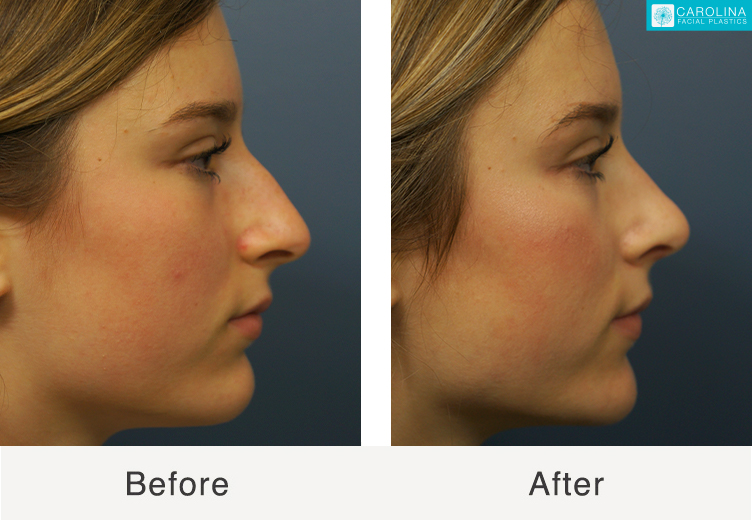 What is better?
The best rhinoplasty approach for you will depend on what your concerns are and what you hope to achieve. I prefer an open rhinoplasty for extensive alterations when complete visibility is an advantage. Any noticeable change in the nose, like significant reduction or shape change, requires a comprehensive view of the nasal structure for symmetrical changes. Precision is critical to reducing the chances of a revision rhinoplasty procedure.
I also recommend open rhinoplasty to patients that want a revision procedure because it can be challenging to assess possible scar tissue and structural changes without an open, clear view.
A closed rhinoplasty is preferred when there are minimal structural changes. The procedure is ideal for fixing a deviated septum or clearing bone protrusions because it can be safely performed without an additional incision. Fewer incisions and a shorter recovery are preferred for smaller-scale procedures that do not require significant cosmetic alterations.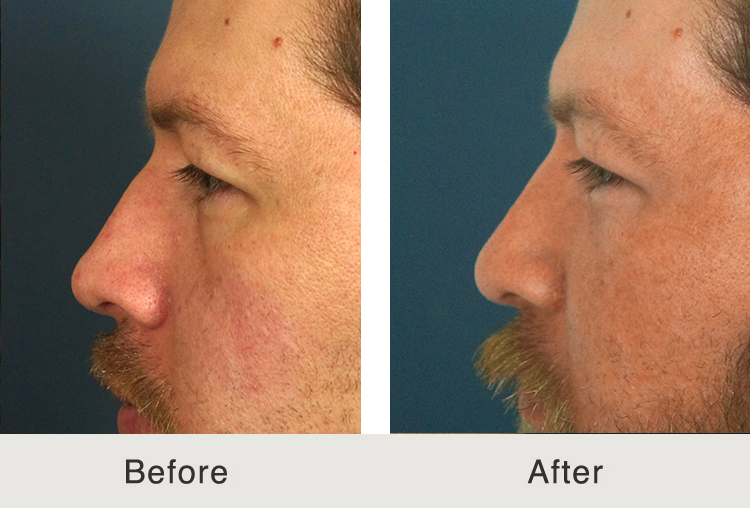 Schedule a Consultation with Charlotte's Top Rhinoplasty Surgeon
Rhinoplasty is an intricate and challenging procedure that requires precision, skill, and expertise. The nose is a prominent feature that can beautifully tie all the facial features together for an aesthetically pleasing appearance. Patients should choose a board-certified facial plastic surgeon with experience performing open and closed rhinoplasty procedures for natural and seamless results.
Carolina Facial Plastics is the number one plastic surgery practice in Charlotte, North Carolina, with a national reputation for exquisite facial cosmetic treatments. Led by myself, Dr. Jonathan Kulbersh, a double board-certified plastic surgeon, and my team of trained specialists, we provide unmatched services and results. We work with you to create a personalized treatment plan that ensures natural and cohesive results.
Contact us to schedule a consultation and learn more about open and closed rhinoplasty procedures.
Next, read about the benefits of liquid rhinoplasty.