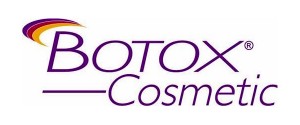 There is nothing more upsetting to me when I have a nice shirt that is ruined from a "pit stain". Excess and unpredictable sweating in the underarms can be a real problem for many of my patients, affecting their lives both professionally and socially. This is a medical condition called hyperhidrosis. Underarm sweating can be secondary of warmth, exercise, or nervousness. Patient with hyperhidrosis can have an exaggerated response or they can have sweating without these typical triggers. This condition affects 2-3% of the population, but only 30-40% of these people seek medical attention.
What are the Treatment Options for Hyperhidrosis in Charlotte?
The easiest treatment is the use of antiperspirant, either over-the-counter or prescription. This therapy may be successful for some patients, but there are many patients that this therapy is not effective. There are medications you can take, Robinol, but this medication can have side effects (dry mouth, dizziness, and problems urinating). One of the most useful treatments for excess sweating in the armpits in Charlotte is Botox.
How Does Botox Treat Excess Sweating for Hyperhidrosis in Charlotte?
Botox has been safely used in medicine for decades. Botox can be injected into the armpits to prevent the nerves to stimulate the sweat glands. Injecting the Botox takes minutes and it can prevent or decrease sweating in the armpit for 5-6 months depending on the patient. It typically takes effect in 2-3 days with maximum effect 1 week after the procedure.
What are the Risks of Treating Hyperhidrosis with Botox?
The treatment is very safe. The main side effect is a small bruise from the injection, and it is not safe for use in women who are pregnant.
How Much Botox Does It Take to Treat Axillary Hyperhidrosis?
The typical treatment is 100 units (50 units/side).
Find Out If You're A Good Candidate For Botox Today
It's important to remember that under arm sweating can be overcome, and Botox might just be the solution that you've been looking for. If you've been suffering from excessive underarm sweating and haven't yet found a treatment that works for you, I encourage you to contact my practice today to schedule your initial consultation, during which I'll have a better chance to examine you and come up with a unique plan of treatment. As an expert injector, I have the ability to bring excellent results to my patients in Charlotte.
To begin your Botox treatment today, please call (704) 842-3644 to learn more.
Next, read about Botox for Migraines.