Cost | Recovery | Complications | Nose Job Guide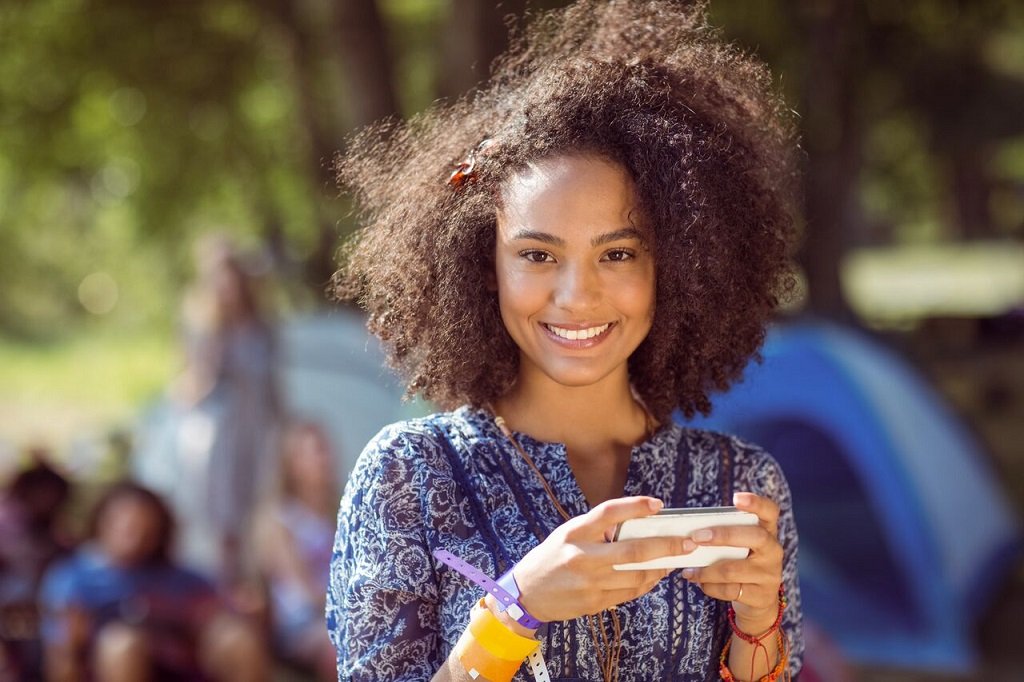 It's all about your nose. Ethnic rhinoplasty commonly refers to non-Caucasian nose jobs. Just as Caucasians have general similarities in their nasal anatomy and cultural paradigms of beauty, different ethnicities have these same qualities. Dr. Kulbersh identifies the unique goals of each of his patients to create a nose that fits their face. While training and practicing in Beverly Hills with a top rhinoplasty surgeon, Dr. Kulbersh had many patients of varying ethnicities, as a wide range of ethnic rhinoplasties are commonly performed in Beverly Hills. Dr. Kulbersh has unique techniques for:
Hispanic rhinoplasty
African American rhinoplasty
Asian rhinoplasty
Middle Eastern rhinoplasty
Indian rhinoplasty
At Carolina Facial Plastics, it is of utmost importance to us that we provide patients with results that are aesthetically pleasing without diminishing their ethnic origin.
Why Choose Dr. Kulbersh for Your Ethnic Rhinoplasty?
Dr. Kulbersh practiced and trained in Beverly Hills, at one of the world's most prestigious centers for ethnic rhinoplasty, and with one of the most successful ethnic rhinoplasty surgeons in the world, Dr. Paul Nassif. This exposure to patients from around the world allowed Dr. Kulbersh unique insights and techniques for achieving culturally specific results. His approach is tailored to each patient and carefully takes into consideration his or her ethnic background.
Remarkable Results, Exceptional Care 
Dr. Kulbersh also owns and operates Fairview Surgical Suites, an exclusive surgery center for our facial plastic surgery patients. After your surgery, we invite you to book t room at Fairview Recovery Retreat, a state-of-the-art healing and recovery center staffed by aftercare specialists and medical professionals. Learn more about these two facilities by contacting Carolina Facial Plastics today!
What is an Ethnic Rhinoplasty?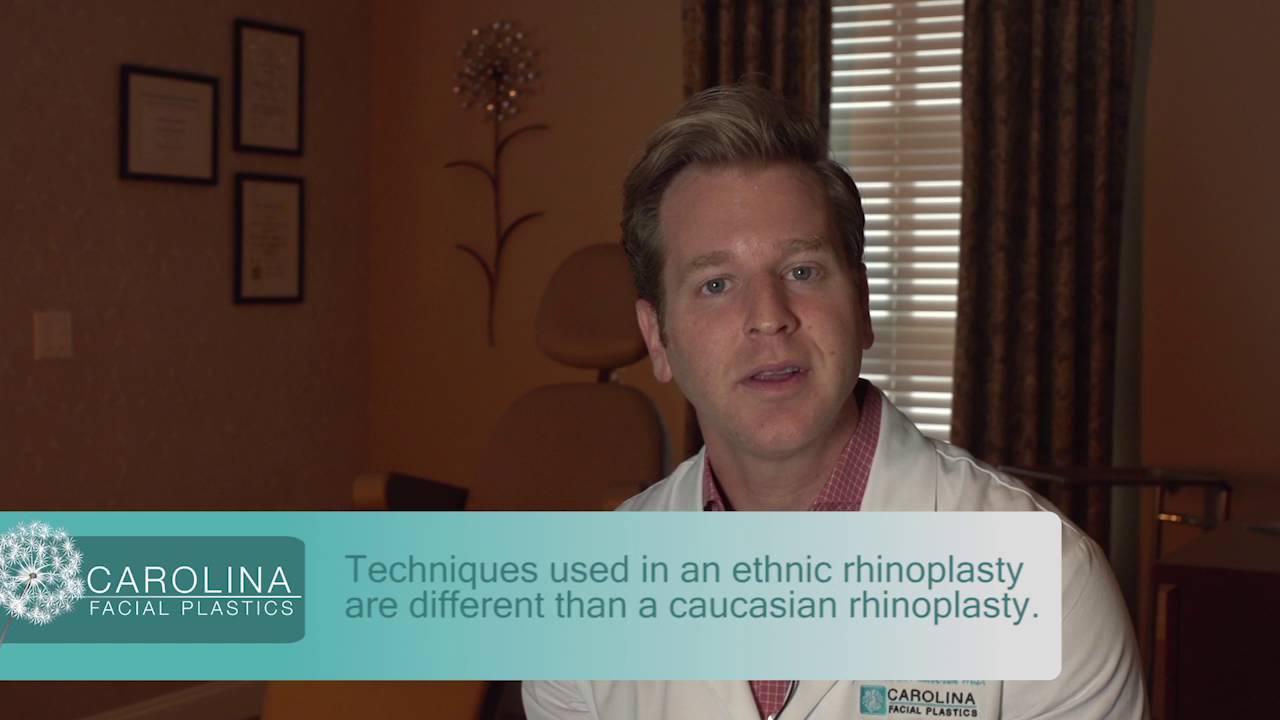 How is Ethnic Identity Preserved During Rhinoplasty?
Previously, it was common for surgeons to perform rhinoplasty surgery on ethnic patients using the same techniques they used for Caucasian patients. However, this approach left ethnic patients with a nose that was not in balance with their other facial features or culture.
Creating an ethnically appropriate nose is critical when performing rhinoplasty on non-Caucasian patients. Dr. Kulbersh takes time during the consultation process to understand the patient's nasal aesthetic ideals so that he can create a nose that meets their desires.
Additionally, his knowledge of different ethnic facial structures and advanced surgical techniques provides patients with beautiful rhinoplasty results. Dr. Kulbersh does not treat his patients with a "cookie cutter" approach because no two noses are alike, especially in the case of non-Caucasian nose surgery.
Who is a Candidate for Ethnic Rhinoplasty?
Dr. Kulbersh has performed rhinoplasty procedures on countless patients of Hispanic, African American, Middle Eastern and Asian descent. A good candidate for ethnic rhinoplasty is an individual in good health that wants to improve the appearance of their nose.
What is the Goal of Ethnic Rhinoplasty?
The primary goal of ethnic rhinoplasty is to create a nose that is in harmony with the rest of the face and respects the patient's ethnicity.
Ethnic rhinoplasty patients commonly want the following procedures to improve the appearance of their nose:
Nasal bridge augmentation
Narrowing and reshaping of the nostrils
Removal of humps and depressions
Increased definition of the tip
Visit medlineplus.gov for information on your next ethnic rhinoplasty appointment.
Ethnic Rhinoplasty Frequently Asked Questions
Q: What is ethnic rhinoplasty?
A: Ethnic rhinoplasty is nose surgery for non-Caucasian patients. Dr. Kulbersh has a thorough understanding of different facial structures and aesthetics across all races and can produce results that improve the appearance of the patient's nose while still maintaining their ethnic identity.
Q: What are the benefits of ethnic rhinoplasty?
A: Ethnic nose rhinoplasty benefits patients who want to improve the shape or size of their nose without losing their cultural identity. Dr. Kulbersh's detailed approach to rhinoplasty in ethnic patients provides them with results that are tailored to their cultural ideals of beauty.
Q: What should I expect during my ethnic rhinoplasty consultation?
A: During your consultation with Dr. Kulbersh, you will spend a significant amount of time discussing the goals of your ethnic rhinoplasty surgery. Dr. Kulbersh will ask you questions about your lifestyle and health history to make sure you are a good candidate for nose surgery. Additionally, he will evaluate your health status, examine your face and discuss surgery options. Finally, he will answer all of your questions and address all of your concerns about the surgery and your likely outcomes.
Q: How long does it take to see the final results of an ethnic rhinoplasty?
A: The nose takes a significant amount of time to heal after a rhinoplasty nose job. After a month you will start to see the results of your ethnic rhinoplasty. The swelling will continue to improve over one year.
Q: How much recovery time is needed after ethic rhinoplasty surgery?
A: Expect to recover from your ethnic rhinoplasty surgery for about 1-2 weeks. You will have to wear a splint on your nose, which will be removed after a week. Most patients are able to return to work or their daily activities, within moderation, 7-10 days after surgery. Read more about rhinoplasty recovery here.
Q: Will people know I had a nose job?
A: Most people will not be able to tell you have had a rhinoplasty. Many of Dr. Kulbersh's patients have an improved facial appearance, however their friends and family can't figure out exactly why. The mark of a good nose job is a beautiful appearance without the new nose being the obvious source of the new look.
Q: Is it harder to make a defined tip during an ethnic rhinoplasty?
A: Rhinoplasty tip correction is common in ethnic patients. The ability to make a defined tip during an ethnic nose job is dependent on the thickness of the nasal skin. If the skin that covers the tip cartilage is thin like a sheet, then you can clearly see the changes made during a nose job. However, many patients that undergo an ethnic rhinoplasty have thick skin. In patients with thick skin, the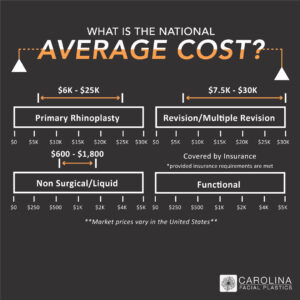 skin acts like a thick blanket. This thick blanket makes it more difficult to see the changes made to the tip cartilage, thus it limits the ability to define the tip.
Q: How much does ethnic rhinoplasty cost?
A: The cost of ethnic rhinoplasty varies from patient to patient, and depends on the specific nose issues the patient needs corrected. During your consultation with Dr. Kulbersh you will discuss the cost thoroughly.
To learn more about ethnic rhinoplasty in Charlotte, contact us today.
Next, learn about African American Rhinoplasty.