"Why is my face so fat?" is a common complaint I hear from my patients. For the right candidates, I recommend buccal fat removal to effectively target fat in the mid and lower face.
Why is my face so chubby?
In many cases, those who have overly round cheeks or have additional fullness from the cheek to the jawline have large buccal fat pads. Buccal fat refers to fat that sits between the cheekbones and jawbones or the area of cheek hollows, and excess buccal fat deposits give the appearance of chubby cheeks.
What makes your face fat?
While genetics and hormonal factors can contribute to facial fat, gaining fat around the face may be the result of gaining excess fat around the rest of the body. Factors that affect overall weight gain and fat accumulation include a poor diet, dehydration, smoking, alcohol consumption, and lack of exercise. In these situations, weight loss may improve facial fullness. If it is due to genetics, treatment will be needed to recontour the face.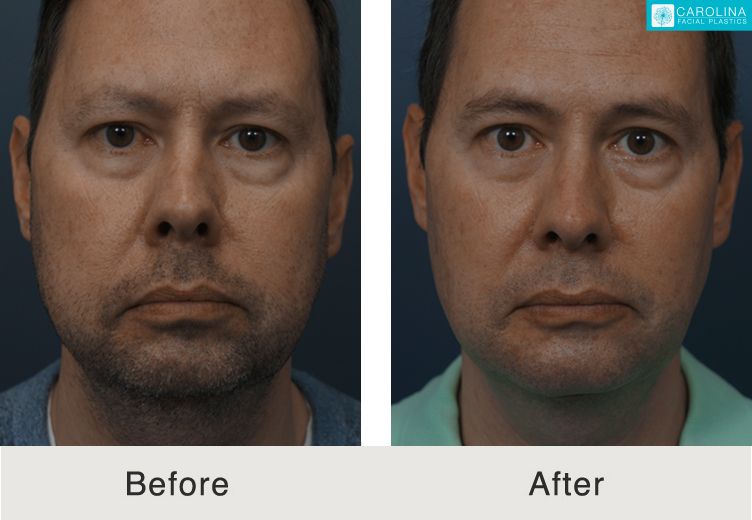 How to get rid of chubby cheeks?
Buccal fat removal is a surgical procedure that removes a portion of the buccal fat pads. The surgery involves a small incision inside the mouth near the cheek area. Through this small hole, the fatty cheek pad is teased out and removed. After the fat is removed, it takes only one stitch to close the small incision inside the mouth.
For more comprehensive results, adding implants or injecting fillers for cheek augmentation can enhance facial contours and definition. Injectable filler is a quick treatment with minimal downtime, but the results are temporary. Most filler lasts 6-12 months, so the procedure will need to be repeated once or twice a year to maintain results.
Facial implants are a more permanent method of cheek augmentation. This procedure can use the same incision as fat pad removal to insert the biocompatible implants into the midface. The result lasts as long as the implants remain. Additionally, facial liposuction can remove excess fat around the jawline and chin to further sculpt the facial profile.
Learn More about Buccal Fat Removal at Carolina Facial Plastics in Charlotte
While buccal fat removal is a simple procedure for effectively reducing excess fullness in the lower face and creating slimmer facial contours, patients should choose a board-certified facial plastic surgeon with the training and experience to safely deliver beautiful and natural-looking results.
Carolina Facial Plastics is the top facial plastic surgery practice in Charlotte, North Carolina, with a national reputation for producing exceptional results in facial enhancements. Led by myself, Dr. Jonathan Kulbersh, a double board-certified plastic surgeon, and my team of trained specialists, we provide unmatched services and results.
I perform all my procedures in my private Fairview Surgical Suites. The surgery can be completed comfortably while patients are awake or asleep. Patients have the option of spending a night in my recovery retreat, where they receive round-the-clock care in a luxurious, resort-like setting.
Contact us to schedule a consultation or learn more about buccal fat removal and other procedures to target fat in the cheeks.
Next, discover how to make the most of your neck lift recovery here.