There is no such thing as a safe, effective, and permanent lip filler. There are injectable dermal fillers that offer temporary improvement and surgical procedures that produce long-lasting results. When undergoing any lip augmentation, it is critical to choose a board-certified facial plastic surgeon or expert injector to ensure the safest treatment and the best possible outcome.
Are Lip Fillers Permanent?
Lip fillers are not permanent, although you can create a treatment schedule to maintain your improvement indefinitely. The average injectable dermal filler lasts for about 6-12 months, although some formulations may extend longer. Duration depends on the specific filler used, injection technique, and how quickly the patient metabolizes the hyaluronic acid in the filler.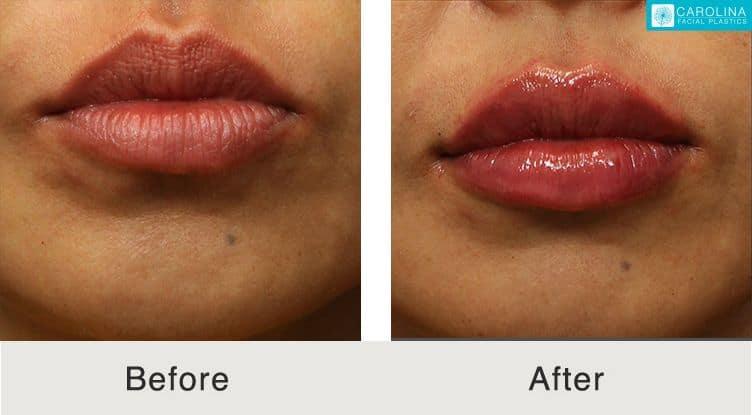 At our office, Heather Bryant, MPAS, PA-C, Amanda Piligian, PA-C, and Courtney Whitley, FNP-C, handle our injectable treatments. They use the needleless (microcannula) technique to minimize bruising and swelling after treatment and ensure the smoothest results.
Dermal fillers can be used to restore volume to lips that have thinned with age. Fillers can also be used to treat asymmetry or enhance the shape of the lips. Perioral (smokers) lines, those fine vertical wrinkles that form above the upper lip, can also be addressed with filler.
What are Some Longer-Lasting Lip Filler Options?
To ensure you get the greatest value from your filler treatment, we offer products specifically designed for this area that tend to offer the most long-lasting results:
How to Make Your Lips Bigger Permanently?
While injections don't provide permanent results, permanent lip augmentation is possible to achieve. A surgical lip lift effectively treats a thin upper lip and extended philtrum or vertical space between the lip and the nose. Because this is a surgical correction, a lip lift does offer patients permanent results.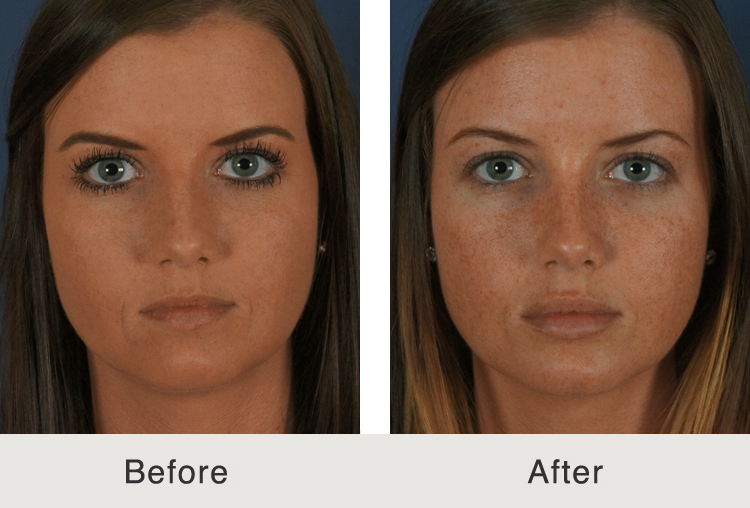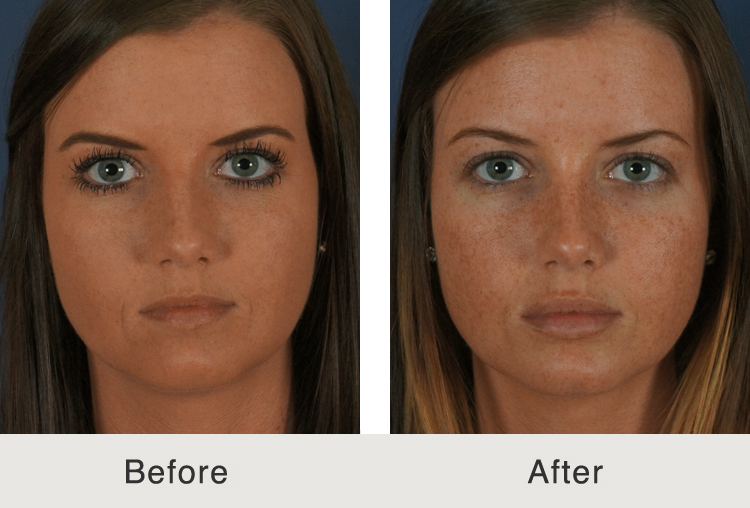 I perform this procedure using local anesthesia and the entire surgery takes about 1-2 hours to complete. I start with a small incision underneath the nose, which I use to adjust the position of the upper lip. The incision is meticulously sutured so it leaves almost no visible scarring behind. The result is an increase in mucosal (red) show of the upper lip so it appears fuller and more shapely. The philtrum will also appear noticeably shorter to create a better proportion between the nose and mouth. 
Traditional Fillers vs Longer-Lasting Fillers
Most traditional fillers were designed to last approximately six months. However, newer crosslinking technology that features different sizes of hyaluronic acid molecules has resulted in fillers that can last much longer – up to 18 months in some cases. No matter which lip filler you choose, working with an experienced, expert injector is another significant factor in ensuring your treatment results last as long as possible.
Learn more about your lip augmentation options here.
Permanent Lip Augmentation in Charlotte, NC
At Carolina Facial Plastics, we provide all of our patients with remarkable care and exceptional results. Our expert injectors work with a full menu of fillers to ensure we can customize all our treatments to the precise needs and goals of each patient. I am a double board-certified facial plastic surgeon who trained in Beverly Hills and performs all my surgical procedures in my private, accredited Fairview Surgical Suites. If you are interested in lip augmentation of any kind, contact our office today to schedule your consultation.