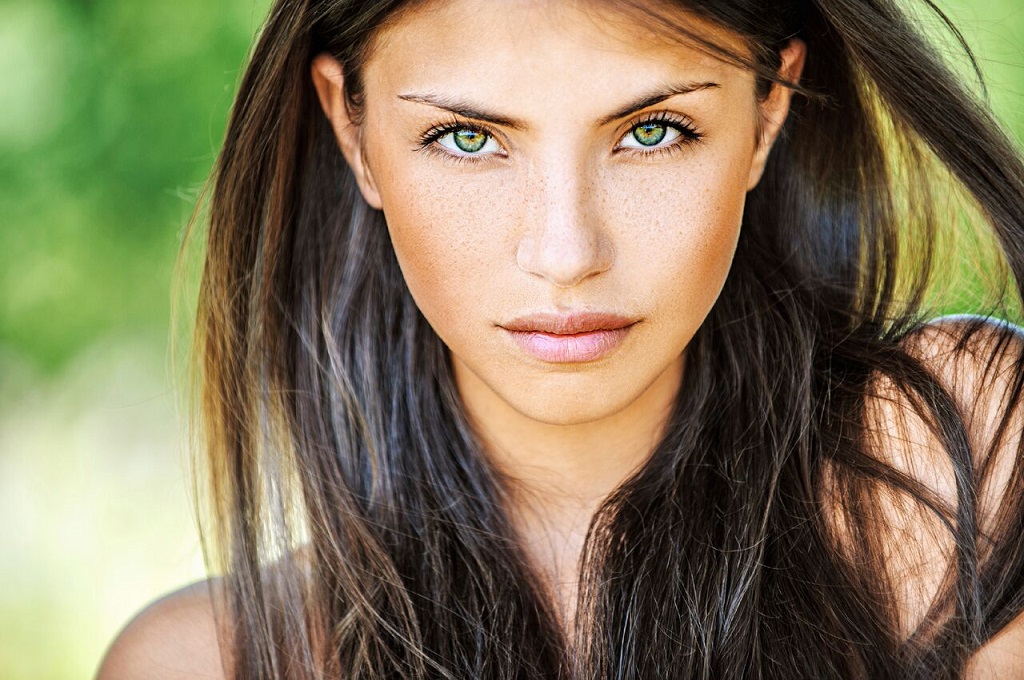 As a facial plastic surgeon in Charlotte, I derive and create custom treatment plans to either rejuvenate or enhance a patient's facial features.  One of my key areas of focus and concern during this process is the overall quality and health of the skin. For this reason, one of the integral treatments I employ is facial skin resurfacing with a laser.
What is Laser Skin Resurfacing?
The overall quality and health of the skin degrades over time secondary to exposure to UV light, medical conditions of the skin, and continued facial movements. This can result in uneven pigmentation, fine lines and wrinkles, a large pore size, and skin laxity. There are infinite products and treatments that have been created to improve the overall quality of skin, but one of the most effective and powerful treatment methods is a facial laser resurfacing procedure.
In order to improve the quality of the skin, it has to be damaged to stimulate the facial skin to turn over and improve. A laser uses energy to remove old and aged skin to allow new and healthier skin to replace it. To learn more about facial skincare and other treatments offered at Carolina Facial Plastics, please contact our center today!
What Conditions are Treated During a Laser Skin Resurfacing Treatment in Charlotte?
Depending on the type and settings of the laser, there are numerous conditions a laser resurfacing treatment can improve. These conditions include:
Fine lines and wrinkles
Uneven pigmentation
Enlarged pores
Uneven texture
Scars
Remarkable Results, Exceptional Care 
Preparing for Laser Resurfacing
A facial resurfacing treatment can be completed as an in-office procedure. Before the procedure, patients will be given medications to take approximately one hour beforehand. This is done to help patients relax and decrease any discomfort they may have. When patients arrive at our skin care office, the face will be thoroughly cleansed and a topical numbing cream will be applied. After the face is numbed with a topical cream, I will administer additional numbing injections to ensure patient comfort.
After the patient is numbed and relaxed, the treatment will be administered over the course of 30 minutes to an hour and a half. The exact length of time depends on the area treated and the settings of the laser.
What Types of Lasers are Used for Skin Resurfacing at Carolina Facial Plastics?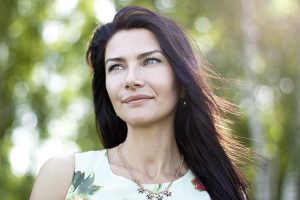 At Carolina Facial Plastics, we employ three different facial laser resurfacing procedures. The type of facial laser resurfacing chosen is dependent on the patient's anatomy and goals.  We use a erbium-doped yttrium aluminum garnet (Er:YAG) laser made by Cutera called the Pearl laser. The two types of lasers used for facial resurfacing are CO2 and erbium. We chose to use an erbium laser because it has been shown to be effective but has significantly less risk of a complication when compared to a CO2 laser. There are three types of Pearl laser resurfacing treatments performed at our practice:
Pearl resurfacing
Pearl resurfacing is an ablative laser treatment that treats the entire superficial layer of the skin. This is effective at treating pigmentary and textural issues. It is less effective at skin tightening and treating fine lines.
Pearl fractional
Pearl fractional is an ablative fractionated laser treatment. During this treatment, the laser makes small holes that go deeper into the skin compared to the Pearl resurfacing laser treatment. This deeper treatment is better at treating fine lines, acne scars, and loose skin.
Pearl fusion
Pearl fusion is a combination treatment of both Pearl resurfacing and Pearl fractional laser treatments which treats all skin concerns.
What to Expect During Recovery
Depending on the aggressiveness of the treatment, the downtime of a Pearl laser will be between seven and ten days.  Immediately after the treatment, the face will be red and be covered with a light layer of Vaseline or Aquaphor. If the deeper Pearl fractional laser is used, there will likely be some minor oozing.  During this week of recovery, the face will feel tight and itchy but not painful. We give all patients detailed post-laser instructions that include washing and soaking of the skin. Bright, beautiful and healthy skin will appear 10 to 14 days after the procedure, and the skin will continue to improve for four months after the procedure.
Frequently Asked Questions
What do I have to do to prepare for a laser resurfacing procedure?
In order to have the best result and ensure a safe treatment, we have created a six-week treatment plan for patients to undergo before having a laser facial resurfacing treatment. This treatment plan will allow the patient to heal faster and decreases the chance of any complication.  This treatment plan may include but is not limited to a medical grade facial wash, retin-A, skin lightning cream, and chemical peels.
How many sessions will I need?
All patients will experience significant improvement of their skin after a single treatment. If patients have advanced stages of facial aging or deep facial wrinkles they may require an additional treatments for best results.
Who is not a candidate for a laser facial resurfacing?
Patients that have been on Accutane within the last year, vitiligo, or have an active facial infection are not candidates for laser facial resurfacing.  The procedure is not recommended for patients of darker complexions.
Is laser facial resurfacing painful?
At Carolina Facial Plastics, we take many steps to ensure patient comfort during a laser skin resurfacing procedure. However, each patient is unique, and some patients may experience stinging and slight discomfort. Overall, this procedure is tolerated well. To learn more about this treatment, please visit WebMD.com or contact our office today.
Learn more about Laser Facial Resurfacing in Charlotte?
Carolina Facial Plastics is directed by double board-certified facial plastic surgeon Dr. Jonathan Kulbersh.  During a consultation, our team will go over your goals and concerns and discuss if a laser facial resurfacing procedure would be in your best interest. To schedule a consultation please fill out an online consultation form or call (704) -323-5090.
Next, read about Latisse.