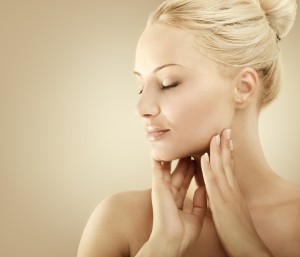 Your face is the first part of you that people see, and it can be demoralizing and have a large impact on self-confidence and self-esteem if it is disfigured in any way, whether from trauma, paralysis, or other reasons. Dr. Jonathan Kulbersh is a double board-certified facial plastic surgeon who trained in Beverly Hills with some of the most renowned facial plastic surgeons in the country, including Dr. Babak Azzizadeh and Dr. Paul Nassif of "Botched" fame. Dr. Kulbersh has brought his expertise to the North Carolina community, and is dedicated to helping you achieve your facial reconstruction goals.
To learn more about facial reconstruction and how it may be able to benefit you, contact Carolina Facial Plastics at (704) 842-3644.
Facial Fracture and Trauma Repair
Facial fractures and trauma can occur as the result of assault, accidents, and sports injuries, among others. Facial trauma can involve soft tissue injury, such as burns, dog bites, or cuts to the skin and underlying muscle, and also bone fractures that can change the structure of the face and often require surgical reconstruction. Dr. Kulbersh is an expert at facial plastic surgery, including bone repair and scar reduction.
Earlobe Repair
Most people don't really think about their earlobes until something happens to them, such as a tear. Torn earlobes have become common in recent years, especially as women who wear heavy earrings find that their earlobes can't support the weight and become stretched and torn. However, there are very effective methods available to help repair stretched and torn earlobes in men and women, and Dr. Kulbersh is well versed in restoring earlobes to their previous condition.
Facial Paralysis
Facial paralysis occurs when the nerves in our face are injured or sustain other damage. It most often happens on just one side of the face, leading to asymmetry as well as functional challenges such as chewing, swallowing, and speaking. Facial paralysis can cause a reduced quality of life, and as such, Dr. Kulbersh is dedicated to helping these patients recover as much movement as possible in the paralyzed side of their face. Facial paralysis is a complex condition that should only be treated by an expert in facial plastic surgery!
Acute Treatment of Bell's Palsy with Botox
Bell's Palsy is a condition in which half of a person's face suddenly becomes paralyzed, leading to difficulty speaking, severe asymmetry of the face, and the inability to close one eye, among other effects. While most Bell's Palsy sufferers will make a full or nearly full recovery, this can take some time, and many people do not like living with the asymmetry during this time. This is where Botox comes in – it can be used to help restore facial symmetry in Bell's Palsy patients by relaxing the muscles on the unaffected side.
Ear Surgery
Protruding ears can be embarrassing and lead to potential emotional trauma, especially in young children who may be bullied at school due to their ears. Otoplasty, or ear surgery, is a safe and effective procedure that can be performed on both adults and children, pinning the ears closer to the head for a more aesthetically pleasing look. Dr. Kulbersh has performed many ear surgeries, even on young children, and is an expert in the procedure. He can help you or your child overcome embarrassment or anxiety due to overly protruding ears.
Scar Revision
While many scars heal properly and become an afterthought, some scars may heal poorly, leaving behind a large, discolored, or unattractively placed mark on the skin. Dr. Kulbersh offers many advanced techniques aimed at reducing the appearance of a large, visible scar, including laser resurfacing, topical treatments, dermabrasion, fillers, and surgical scar revision. If you have a scar that concerns you, chances are that Dr. Kulbersh will be able to reduce its appearance for you!
Exclusive Cosmetic Facial Surgery and High-Quality Recovery Center
To provide his patients with world-class aesthetic surgical treatment and luxurious post-operative care in a relaxing 5-star recovery center, Dr. Kulbersh opened Fairview Surgical Suites and Fairview Recovery Retreat. Fairview Surgical Suites is a single operating theater dedicated to elective cosmetic procedures and Fairview Recovery Retreat, located in the same building, is a rejuvenating retreat designed to promote post-surgical healing in a relaxing medspa-like setting.
Learn more about the benefits of undergoing a facial reconstruction procedure at these state-of-the-art facilities during your consultation with Dr. Kulbersh.
Schedule a Facial Reconstruction Consultation
To learn more about which reconstruction method is ideal for your situation, please do not hesitate to contact Carolina Facial Plastics at (704) 842-3644.
Next, read about Nose Surgery.