March Promotion:
Spring Forward, Peel Back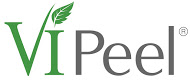 March is a great time to peel to reveal radiant skin with the Vi Peel. The Vi Peel is a gentle, yet powerful treatment made with a unique blend of 5 different acids designed to target multiple conditions such as: hyperpigmentation, fine lines, uneven texture and overall skin rejuvenation. The magic of the Vi Peel formula is it's not only a painless and effective peel, but it's suitable for all skin types I-VI.
During the month of March we are including a complimentary Baby Foot Exfoliation Foot Peel for you to do at home.
Happy peeling!
Available only at Carolina Facial Plastics!
For more information about this product or any other products and/or treatments CFP's offers please call 704-323-5090 to schedule a skincare consult today.
To learn more about our current promotions, please contact Carolina Facial Plastics!
---
Aspire Galderma Rewards at Carolina Facial Plastics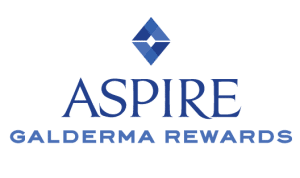 Here's How It Works
Aspire Galderma Rewards is designed as a unique loyalty program. Dr. Kulbersh and the team at Carolina Facial Plastics take part in Aspire to earn rewards, find instant savings and receive rebates. Those who take part in Aspire are eligible for portfolio points, connection rewards for connecting with patients, instant savings on Galderma products, quarterly rebates for purchases, portfolio bonuses, and various other rewards for continued participation in the program.
Eligible treatments include Dysport, the Restylane family of products, Perlane, and Sculptra Aesthetic.
One of the best parts about Aspire is that the more points that you accumulate, the higher your level of loyalty, leasing to more points! This means that the longer you're a member and continue earning and redeeming your points, you're eligible for much bigger savings.
As a member of Aspire Galderma Rewards, you'll receive helpful tips and personalized information catered to you. You'll also have the opportunity to earn bonus points and be reminded of your upcoming treatments, as well as receive exclusive invitations to events in your area.
To enroll in the Aspire Awards Program today, visit www.aspirerewards.com to register. Be sure to keep your login information in a safe place as this is key in keeping track of your points and coupons! After you register, you'll earn points for every Galderma treatment you undergo.
Aspire Galderma Rewards FAQ
How do I earn points?
To start earning points, the first thing you'll need to do is register on the Aspire Galderma Rewards website. The next time you visit Carolina Facial Plastics, make sure you let our staff know that you're a new member, and we'll input your information into our program every time you have a qualifying treatment.
After undergoing treatments, you'll get an email from Aspire that will have a unique voucher code and include your point award. You'll need to login to your Aspire account and enter this voucher code in order to collect your points.
How do I use my coupons?
Before coming in for a treatment at Carolina Facial Plastics, log in to your Aspire account and select "Redeem Points." Once you do this, you'll be able to see how many points you have available. You can now select how many points you would like to use. After selection, simply "Create Coupon," print it out, and bring it to your treatment. We'll deduct the amount from your final cost.
Schedule Your Treatment Today
To get signed up and to begin saving on all of your Botox, Juvéderm or Latisse treatments, call Carolina Facial Plastics at (704) 842-3644 today to book your first appointment! Additional information may be found by visiting www.AspireRewards.com.