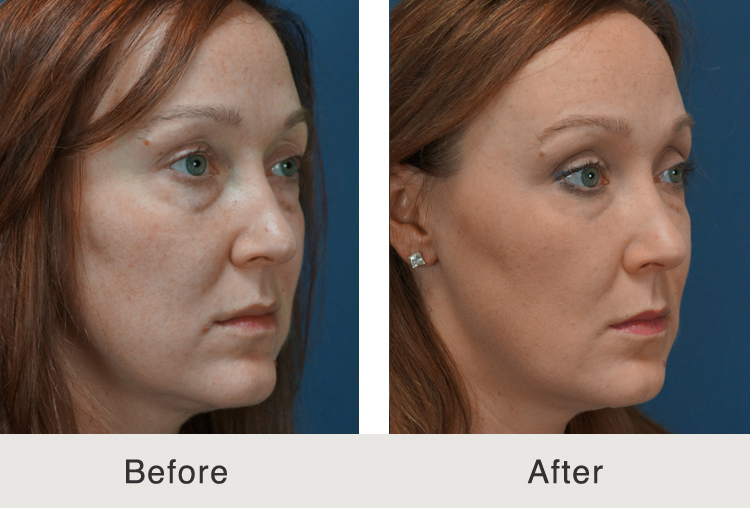 Aesthetic treatments aim to limit the impact that a wide variety of skin conditions have on one's appearance. Laser technology, plastic surgery, neuromodulators (e.g., Botox), and facial peels are all common treatments that Charlotte facial plastic surgeons can employ to help improve one's appearance.
Dermal fillers are another class of cosmetic treatments in Charlotte that are designed to improve the appearance of facial balance and wrinkles around the mouth, laugh lines, marionette lines, lip lines, and smoker's lines. Also called facial fillers or injectables, dermal fillers also improve facial proportions and symmetry by adding definition to hollow or flat cheeks, improving recessed scars, adding volume to the temples, and rejuvenating under eye circles.
Double board-certified facial plastic surgeon Dr. Jonathan Kulbersh and the staff at the boutique Charlotte practice Carolina Facial Plastics offer a wide variety of dermal fillers. Dermal fillers are the most popular non-surgical treatments at our practice, and for good reason: they are effective, safe, and quick.
Juvéderm, Restylane, Sculptra, and Belotero are brands proven to provide safe, effective, and aesthetically-pleasing results. Despite how well-known fillers are, there might be facts that most patients need to know.
What Makes Injectables Unique?
1. Some Facial Fillers are Natural
Hyaluronic acid (HA) is a hydrating substance in the body that helps keep the skin supple and smooth. Juvéderm and Restylane line are hyaluronic acid dermal fillers that are effective at reducing superficial to deep facial lines and wrinkles. HA fillers are so safe and dependable that they quickly replaced lost volume.
HA fillers support the skin and keep it tight and firm for up to nine months or more and do not cause allergic reactions. Hyaluronic acid is also versatile enough to treat laugh lines and thinning lips. These dermal filler treatments can even be used to treat areas of the neck and chest.
2. Can Promote Increased Rate of Collagen Production
Although collagen is important to the skin, the aging process causes the body to produce less and less of the vital substance. Fortunately, some dermal fillers can help slow this process by stimulating the collagen fibers deep within the skin. By ramping up this production rate, patients who continue to receive injections will require less and less of the injected gel to reach and maintain their aesthetic goals.filler
Sculptra help addresses the loss of facial volume by jump-starting the body's rate of collagen production in the treatment areas.
3. The Results are Long Lasting
All dermal fillers offered at Carolina Facial Plastics are long-lasting but temporary. The range of duration is wide (6-18 months) due to such factors as the severity of the skin concern, the area of the body, and the type of dermal filler used.
4. More and More Men Are Turning to Dermal Fillers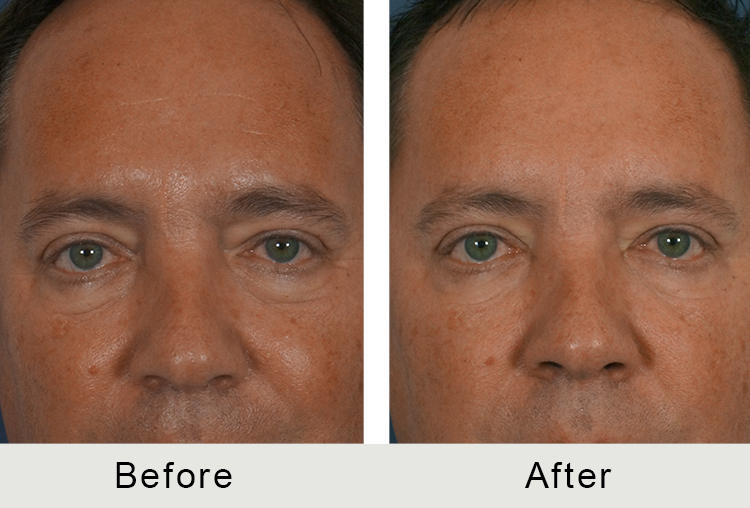 Dermal fillers are not just for women. In the past decade, we've seen a noticeable increase at Carolina Facial Plastics in the number of men coming to our Charlotte practice to undergo dermal filler treatments. This is backed up by the American Society of Plastic Surgeons, which states that dermal fillers are the second most common minimally invasive cosmetic treatment for men (behind Botox).
Men often seek the injections to retain or improve a chiseled appearance or to soften the appearance of wrinkles. Common dermal filler treatments include Juvéderm XC, Restylane Lyft, or Belotero, although many men prefer the sturdy effects that Sculptra provides.
5. More Than Just a Pretty Face
Dermal fillers are chosen mainly for their facial rejuvenation capabilities. Patients choose them to restore facial volume and to reduce the appearance of shallow to deep wrinkles around the mouth, nose, cheeks, eyes, and forehead. Dermal fillers are far more versatile, though. They can be used on the hands, neck, and ears as well.
6. Not for Butt or Breast Augmentation
A common question from patients is whether or not dermal fillers are FDA-approved for breast or butt augmentation. In short, they are not.
Not only would it take an inordinate number of injections, but it would also bring about too many complications. In some cases, non-FDA-approved use of a dermal filler treatment often results in unsightly lumps, filler migration, increased risk of infection, and other negative side effects.
7. In the Hands of an Expert Surgeon… Needle-less Injections Are Possible
For many patients, dermal filler injections cause minimal discomfort and are well-tolerated. For others patients, needles of any kind (even the ultra fine needles used to inject these filler substances) can cause anxiety and fear.
In the hands of renowned facial plastic surgeon Dr. Kulbersh, who was trained by the crème de la crème of Beverly Hills facial plastic surgeon Dr. Paul Nassif of the TV series Botched, fillers can be administered without needles, which reduces the chances of bruising or swelling. The procedure is more comfortable and less stressful, yet the positive results are sustained.
The secret to needle-less injections is a blunt tip cannula. The cannula that decreases the chances of swelling and bruising, which allows for faster healing and less trauma.
Read more about dermal fillers and facial rejuvenation at fda.gov
Contact Carolina Facial Plastics to Learn More about Dermal Fillers
To learn more about effective, safe, and versatile dermal filler treatments, please contact Carolina Facial Plastics online or by calling our office in Charlotte, NC at 704.842.3644.