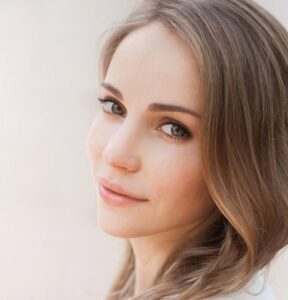 The difference between the two specialties is what sets Carolina Facial Plastics apart as the premier boutique aesthetics practice in Charlotte, NC. As a double board-certified facial plastic surgeon, Dr. Jonathan Kulbersh specializes in facial plastic surgery and has dedicated his career to ensuring that his patients receive the expert care and natural-looking results they deserve.
While many patients think that a plastic surgeon is the same as a facial plastic surgeon, having a clear understanding of the two specialties can help patients make an informed decision about what kind of doctor they choose to receive treatment from.
The Fundamental Difference Between a Facial Plastic Surgeon and a Plastic Surgeon
Essentially, a plastic surgeon performs procedures on any part of the body. As a result, a plastic surgeon is versatile enough to address general cosmetic issues virtually anywhere on the body.
On the other hand, a facial plastic surgeon is specifically experienced in cosmetic facial procedures, and he or she has an extensive understanding of the face and its structure, functions, and aesthetics.
A facial plastic surgeon is strongly recommended for patients looking to undergo facial procedures to correct aesthetic or functional issues anywhere on the face and neck, since they have spent years training specifically on facial structures.  
It is not to say a general plastic surgeon will not have this knowledge, but there is a better chance most facial plastic surgeons will be more focused on the face and neck than most plastic surgeons.  
Let's take a closer look at a few of the key differences:
What is a Plastic Surgeon?
A plastic surgeon can work anywhere on the body. A plastic surgeon is versatile in this respect, which can be a benefit; however, it also means that he or she is not necessarily a specialist in cosmetic surgery for any specific part of the body.
A crucial aspect of becoming a plastic surgeon is that he or she must be certified and verified in plastic and reconstructive surgery through both the American Board of Plastic Surgery (ABPS) and the American Osteopathic Board of Surgery (AOBS).
A candidate member can register his or her profile as a physician at both the American Society of Plastic Surgeons (ASPS) and the American Society for Aesthetic Plastic Surgery (ASAPS).
Plastic surgeons are trained and certified in plastic and reconstructive procedures that include tummy tucks and breast augmentations. They can perform reconstructive or cosmetic procedures on the entire body, including places like the hands and buttocks. To learn more about plastic surgeons, please visit facs.org.
What is a Facial Plastic Surgeon?
Compared to plastic surgeons, becoming a facial plastic surgeon is much more nuanced; it's a more specialized profession in which the surgeon focuses exclusively on facial structures.
A facial plastic surgeon first becomes an ENT physician (an ear, nose, and throat specialist) and gains a complete, thorough knowledge of the face, its structures, and its functions. As a result, a facial plastic surgeon is an ideal choice to perform jawline augmentations, rhinoplasties, and other procedures on the face.
A facial plastic surgeon must be certified and verified by the American Board of Facial Plastic and Reconstructive Surgery (ABFPRS). A surgeon who is certified in another specialty, such as general plastic surgery or otolaryngology (ENT specialist), commonly complete a fellowship with and be certified through the ABFPRS.
A facial plastic surgeon is also trained and certified by the American Board of Medical Specialties (ABMS) to perform plastic surgery on the head and neck. This means that, except for work on the brain and teeth, he or she can perform procedures on the soft and bony tissue of anything above the shoulders, including:
Face
Nose
Neck
Ears
Sinuses
Skull base
A facial plastic surgeon is either a plastic surgeon or an ENT surgeon who is also board certified by the ABMS and has additional training focused exclusively on the face, neck, and nose.
A Brief Look at Procedures Performed by Facial Plastic Surgeons
Neck Lift (Lower Rhytidectomy)
A neck lift addresses skin laxity in the neck by tightening the skin and revitalizing the appearance of the neck. Although results vary, it can have the added effect of restoring definition to the jaw.
Visit our neck lift photo gallery for more before and after photos of this procedure.
Eyelid Surgery (Blepharoplasty)
A blepharoplasty can brighten tired-looking eyes by addressing droopy eyelids and/or reducing under-eye bagginess. For some patients, a blepharoplasty is transformative, as it often revitalizes the entire eye area.

Visit our blepharoplasty photo gallery for more before and after photos of this procedure.
Nose Surgery (Rhinoplasty)
A rhinoplasty can improve both the appearance and function of the nose by reshaping the internal and external structures of the nose, making it appear more proportional to the face, and/or restoring proper breathing capabilities. Some patients even see improvement in facial symmetry following a rhinoplasty.
Visit our rhinoplasty photo gallery for more before and after photos of this procedure.
Contact Carolina Facial Plastics to Learn More
Dr. Kulbersh was trained in Beverly Hills under the most renowned facial plastic surgeons in the world, Dr. Paul Nassif (as seen on Botched, Dr. 90210, and The Real Housewives of Beverly Hills), and Dr. Babak Azizzadeh, who has been featured on The Oprah Winfrey Show. Dr. Kulbersh provides thorough facial analysis to create a customized treatment plan that helps patients reach their aesthetic goals.
To learn more about facial plastic surgery, contact Carolina Facial Plastics online or by calling our Charlotte plastic surgery clinic.