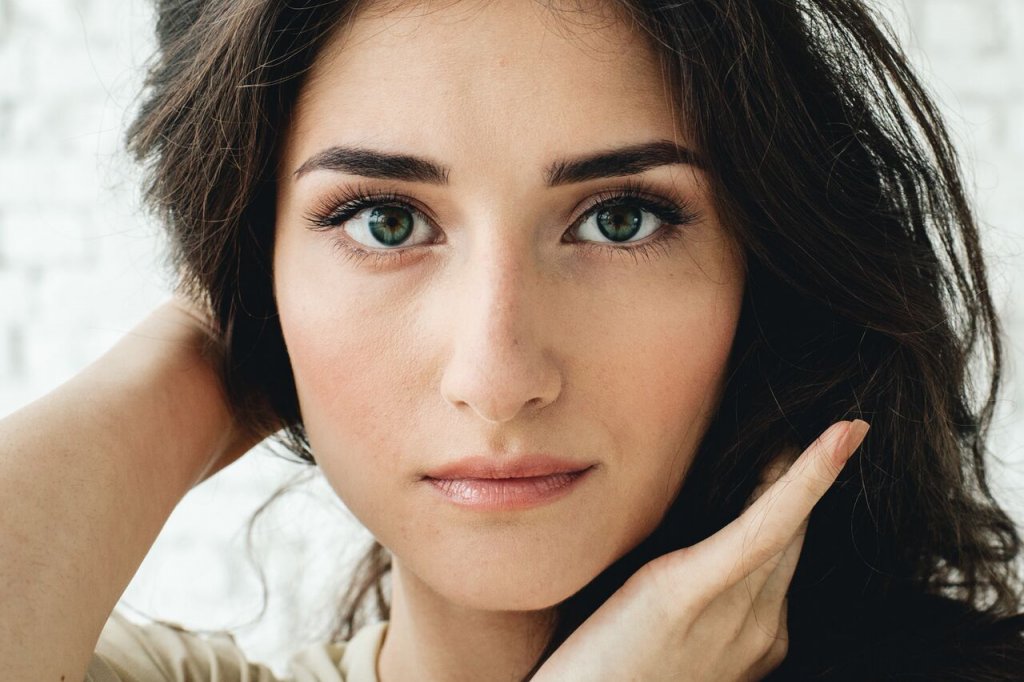 Strength, definition, and angulation along the jawline are attractive features for all men and women at all stages of life. Some patients are born with a naturally small or weak jawline. One option to enhance or augment this area is a custom mandibular implant.  At his practice in Charlotte, North Carolina, Dr. Kulbersh offers patients custom mandibular implants. This facial cosmetic surgery procedure helps augment a weak jawline, providing patients with a strong jaw.
What is a Custom Mandibular Implant?
A custom mandibular implant is designed to augment and enhance the entire jawline. This is different from a chin implant, which is designed to augment the chin area. A mandibular implant starts at one side of the jawline in front of the ear and goes to the other side of the jawline.
What are the Goals of a Custom Mandibular Implant?
The mandibular implant is used to augment the entire jawline. Since this implant is customized for each patient, it can be designed to enhance the jawline in a variety of ways, including:
Augmenting the chin
Widening the jawline from the frontal view
Creating definition in the mandibular angle region
Angulating the entire jawline
Increase vertical height of the jaw/chin
How is This Implant Designed?
During a consultation in our office in Charlotte, Dr. Kulbersh will discuss with patients their goals for jawline augmentation. Additionally, he will use imaging morphing technology in order to communicate with patients and create a visual picture of the ideal results. This is critical information that allows Dr. Kulbersh to design the mandibular implant.
Carolina Facial Plastics will then coordinate a specialized CT scan to visualize the patient's underlying bone structure.  Dr. Kulbersh will send this CT scan to a company, Implantech. At Implantech, they can use the CT scan to create a 3-D model of the patients face and bone structure. Dr. Kulbersh will have multiple virtual meetings with the designers at Implantech to custom design the mandibular implant to create the desired results.

Do Patients Get to See the Implant Before Their Surgery?
After the implant is designed, Dr. Kulbersh will have patients come back to the office to see a virtual image of their bone structure and the designed mandibular implant. The patient will approve the implant design before it is made by Implantech.
What is the Material of the Implant?
Dr. Kulbersh firmly believes that facial implants should be made of silicone. Custom mandibular implants are made of a solid silicone. This is different than silicon use in breast implants, which are gel- like in nature. Solid silicone implants cannot pop or leak.
Dr. Kulbersh believes silicone is the ideal implant material because it is well-tolerated by the body and could be easily removed at a future date.
What are the Details of the Mandibular Implant Surgery?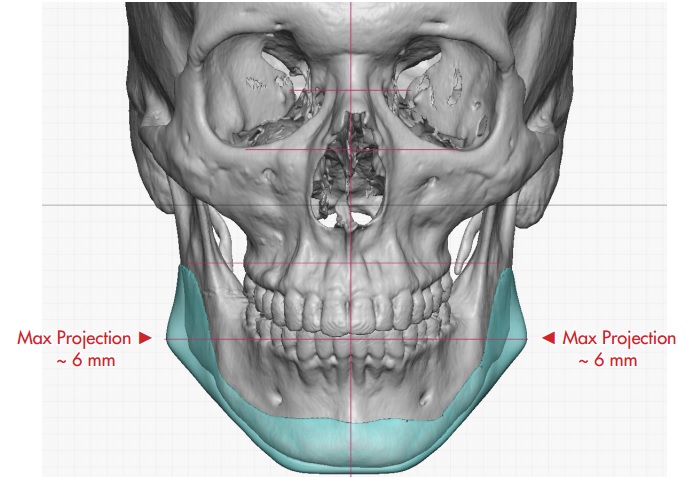 A mandibular augmentation surgery is an outpatient surgical procedure. The patient will be given a light anesthesia and will be asleep for the surgery. The implant is placed through three small incisions:
2 cm incision underneath the chin
Two 2 cm incisions inside of the mouth
During the surgery, a pocket is made on the inferior border of the jawline. The implant is then slid into the pocket and secured down to the bone with small medical screws. It is important to use screws to secure a mandibular implant to prevent movement of the implant over time.
What Can I Expect During Mandibular Implant Surgery Recovery in Charlotte?
Recovery after surgery is generally easy. The biggest complaint Dr. Kulbersh hears from his patients after mandibular implant surgery is tightness along the jawline. This tightness can last a few weeks and patients typically will feel a sensation of limited movement of the lower lip. This will completely resolve over a few short weeks.
During the first week of recovery, patients are advised to eat soft foods to prevent injury to the incisions inside of the mouth. After eating, patients will have a special antibacterial mouthwash to use. Patients will be on an antibiotic for one week after the surgery.
The jawline will be tender for a few days and patients may require narcotic pain medicines during this time. After a few days, patients typically will need Tylenol for pain control.
Swelling will take time to resolve after the procedure. A significant portion of the swelling will resolve after two weeks, but the angulation and definition will continue to improve over four months. At four months after the surgery, patients should expect to see the final results.
For the best treatment and recovery following a custom mandibular implant procedure, Dr. Kulbersh recently opened Fairview Surgical Suites, a private surgical center devoted to advanced facial aesthetic procedures, and Fairview Recovery Retreat, a luxurious surgical recovery facility where patients can recover from their procedure while in the care of healthcare professionals. These centers are designed to maximize your results and provide you with optimal care and treatment.
See more photos of a custom mandibular implant in our photo gallery.
Visit medlineplus.gov for information on your next mandibular implant procedure.
Am I a Candidate for Jawline Augmentation in Charlotte?
Dr. Kulbersh is a double board-certified facial plastic surgeon who has trained in Beverly Hills. During a consultation at his office in the Southpark region of Charlotte, he will explain all details regarding the mandibular implant. Contact us today to schedule a consultation.
Next, read about .