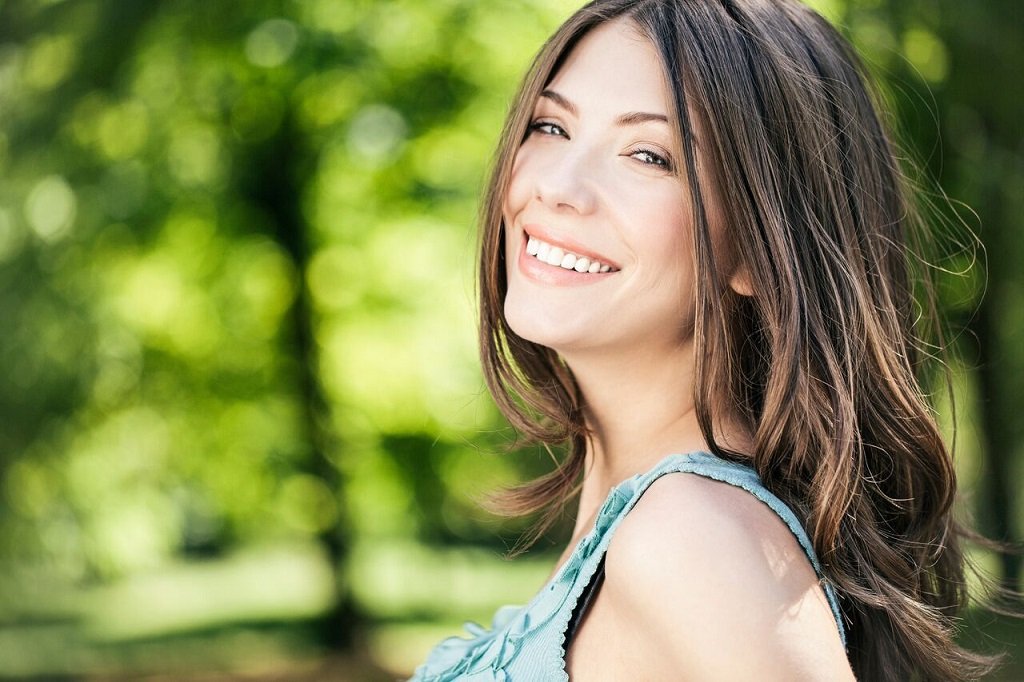 In today's youth-obsessed culture, looking attractive, healthy, and vibrant is more important than ever. But since everyone's so busy juggling careers, families, and passion projects, most men and women simply don't have the time to put their lives on hold for weeks while recovering from rejuvenating and beautifying facial plastic surgeries.
Luckily, there are a number of minimally invasive and non-surgical procedures available to achieve a more youthful appearance without sacrificing time.
But do injectables, lasers, and other popular non-surgical procedures really measure up to the hype?
The Top Non-Surgical Plastic Surgery Procedures
According to the American Society for Aesthetic Plastic Surgery, the popularity of non-surgical plastic surgery procedures experienced a 4.2% uptick in 2017. Three procedures that grew most were related to rejuvenating the face from the inside out:
Microablative laser skin resurfacing (up 99.5%)
Ablative laser skin resurfacing (29.2%)
Non-surgical skin tightening (15.1%)
1. Laser Skin Resurfacing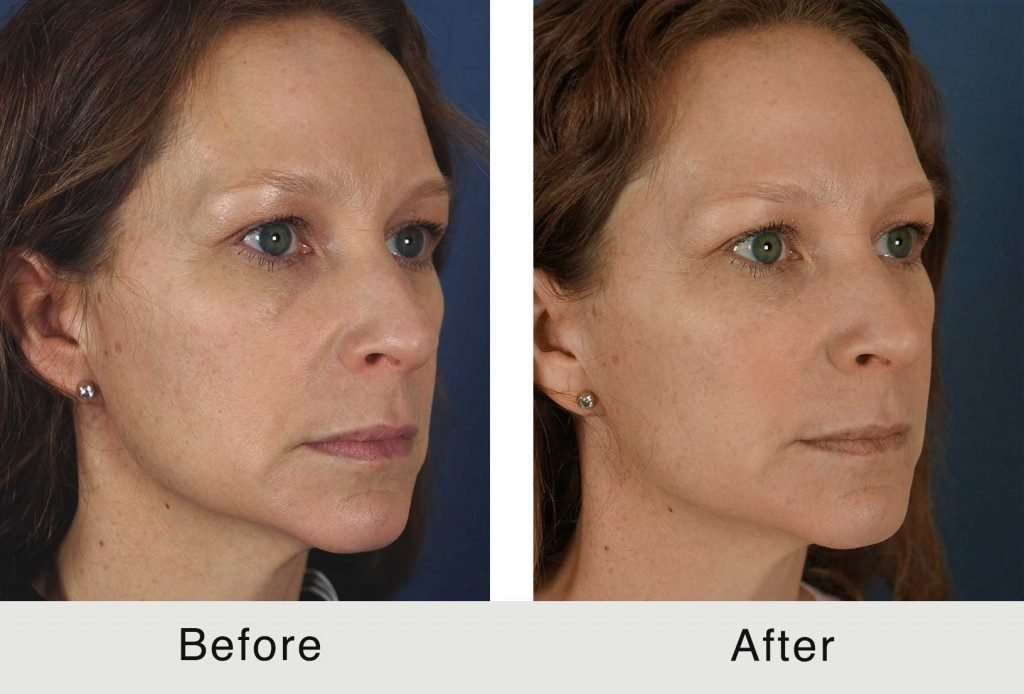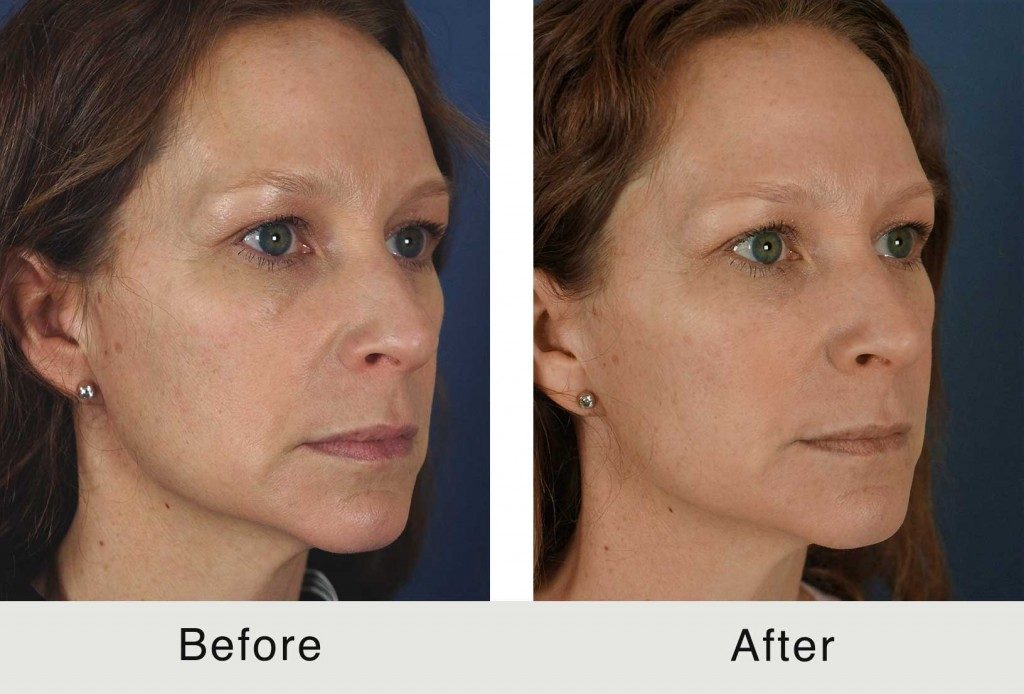 Laser skin resurfacing is one of the most convenient ways to dramatically improve the tone, texture, and health of your skin.
Dr. Jonathan Kulbersh, a double-board certified facial plastic surgeon at Carolina Facial Plastics in Charlotte, North Carolina, uses a variety of lasers — including intense pulsed light (IPL) —to correct issues such as age spots, fine wrinkles, and acne scars. Best of all, laser and light therapy treatments can be completed in 30 minutes to an hour, in most cases.
Laser therapy has the tremendous benefit of actually tightening the collagen layer inside your skin and stimulating the production of new collagen. As the new collagen builds a stronger supportive matrix, your skin looks brighter and more evenly toned on the outside, while it's simultaneously tighter and firmer from the inside out.
2. Microneedling
Microneedling uses a device that combines radiofrequency energy with microneedles to penetrate the skin and stimulate it to produce new collagen and elastin. The result is tighter, firmer skin and a visible reduction in fine lines, wrinkles, and scarring.
3. Injectable Dermal Fillers
Collagen stimulators (Sculptra) or hyaluronic acid fillers (Juvéderm, Voluma, Restylane) fill in areas of your face that have lost volume due to aging.  
4. Liquid Facelift
Non-surgical facelifts (also known as "liquid facelifts") can be enhanced by using neuromodulators, such as Botox, to smooth out wrinkles around the eyes and forehead. Hyaluronic-acid based dermal fillers (Juvéderm, Restylane) can fill in deep creases, including nasolabial folds and marionette lines.
5. Sculpting the Face with Injectables
One facial plastic surgery procedure that's almost always on the top-10 list is rhinoplasty, otherwise known as a nose job. Traditional rhinoplasty needs about a year for full recovery. However, if you only have a few minor changes to make — like straightening out a bump or making your nose look more symmetrical — a hyaluronic acid filler like Juvéderm may be all you need. A bonus? A straighter nose looks shorter, too.
You can also bypass the need for facial implants by using thicker fillers, such as Sculptra and Voluma, to sculpt more flattering hills and plains on your face. Dr. Kulbersh uses dermal fillers to augment:
Cheekbones
Chin
Jawline
Lips
Botox can even be used to relax over-built jaw muscles to give you a more heart-shaped face.
Are You a Candidate for a Non-Surgical Plastic Surgery Procedure?
The two main drawbacks to non-surgical fixes are that they're most effective in the early stages of aging and they're temporary. If you have a severely sagging neck or jowls, a surgical facelift and necklift may be your only satisfactory solution. Also, non-surgical procedures last about six months to two years, compared with up to ten years for a facelift.
However, Dr. Kulbersh makes it easy to schedule your follow-up appointments, so that your non-surgical cosmetic enhancements become as much a part of your routine as a monthly haircut. If you want a more permanent solution, as an expert facial surgeon, Dr. Kulbersh is highly skilled at performing the cosmetic surgical procedures that can provide long-lasting, natural-looking, and youthful results.
For more non-surgical plastic surgery information, please visit our FAQs and/or contact us.
Schedule a Cosmetic Treatment with Dr. Kulbersh
If you want to see if a liquid facelift and other minimally invasive procedures can give you the youthful results you're looking for, contact Dr. Kulbersh at Carolina Facial Plastics today!
Next, learn about the unexpected benefits of a facelift