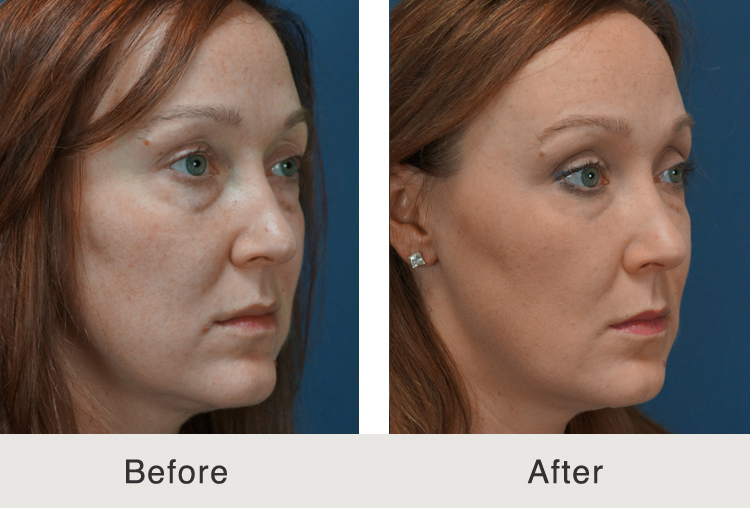 There are visible signs of facial aging that include volume loss, wrinkles, and skin laxity. While surgery may be a great option for patients seeking facial rejuvenation, it is not the only option. There are many non-surgical procedures that are effective with natural results for patients that are not surgical candidates or not interested in undergoing surgery. A liquid facelift is a procedure where I combine a variety of non-surgical and non-invasive techniques to provide full facial rejuvenation by filling and lifting the face while softening the fine lines and wrinkles on the face.
What Is a Liquid Facelift?
A liquid facelift is a non-surgical treatment option for individuals who wish to rejuvenate their appearance without undergoing surgery or an incision. This procedure relies solely on the use of multiple facial fillers and Botox or Dysport to improve the appearance/botox of an aging face by adding volume to the face and softening the wrinkles of the face. A liquid facelift in Charlotte can be customized to improve some or all of the following concerns to help my patients overcome the following aging issues, including but not limited to: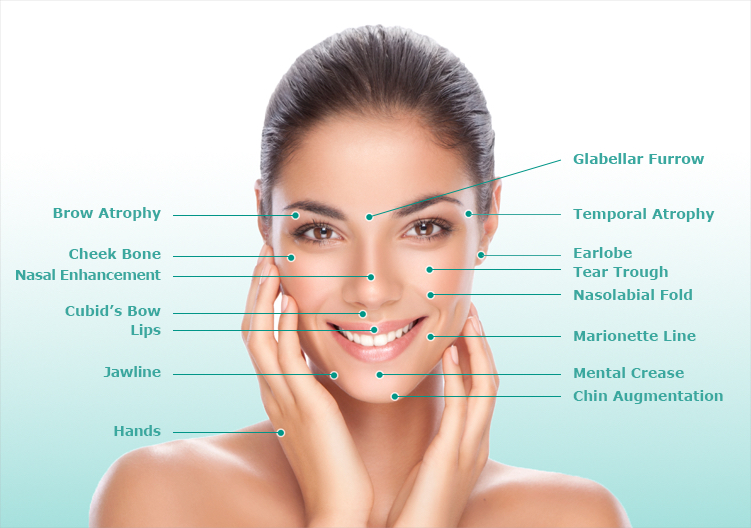 Forehead creases
Droopy eyebrows
Crow's feet
Hollow temples
Under eye bags
Marionette lines (smile lines)
Volume loss
Expression lines
Jowling
Poorly defined jawline
Hallowing around the eye
Thinning lips
Gummy smile
Weak Chin
Low cheekbones
Platysmal bands
A liquid facelift is completely customized to meet the needs of the patient, and it's common to use following types of injectables:
Dysport
Juvéderm
Restylane
Perlane
Sculptra
How Does a Liquid Facelift Lift the Face?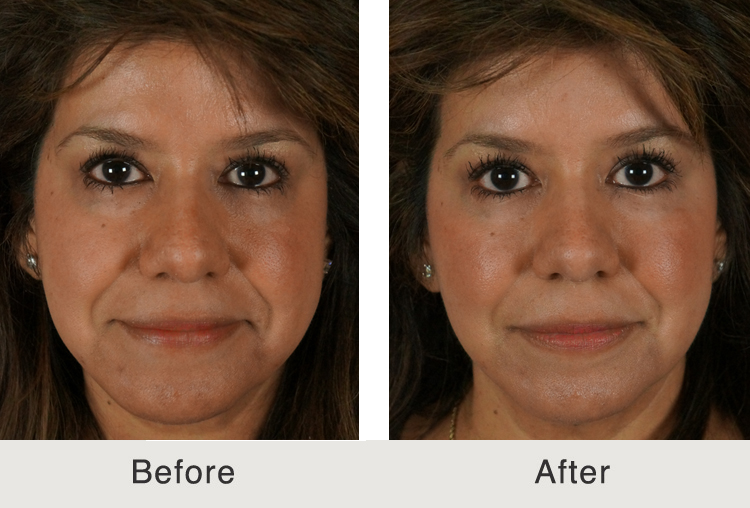 As we age, we lose volume in the face. The lost volume is a combination of fat and bone in the face. When volume is lost, the face deflates similarly to a balloon deflating. By adding volume to the face, it will re-inflate the face and lift sagging skin. Adding volume to the cheeks and along the jawline will elevate sagging skin in the areas. I add the volume back to the individual fat pocket that lost the volume. Using this technique allows for the most natural results. My most common comment from my patients after a liquid facelift is, "This is how I used to look."
What Special Techniques Does Dr. Kulbersh Uses To Inject Fillers?
Dr. Kulbersh uses the newest and most comfortable techniques.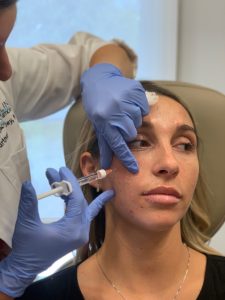 Historically, fillers were injected with needles that were painful and could cause bruising and swelling. Dr. Kulbersh uses a needleless injection technique. He uses a blunt tipped mico-canulla to inject the filler. It is less traumatic, more comfortable, and decreases the incidence of bruising.
What is Botox and Dysport Used for During a Liquid Facelift?
Botox or Dysport, are utilized to relax facial muscles. Relaxing the facial muscles can soften wrinkles and can elevate sagging tissues. If the muscle that pulls down an area of the face is weakened, then that area of the face will lift. This technique is used to raise the corners of the mouth and define the neck.
Restore Facial Volume with a Liquid Facelift
The Procedure
Before I perform a liquid facelift for my patients in Charlotte, I address their needs and goals during a consultation at Carolina Facial Plastics. This allows me to formulate their specific treatment plan and decide the combination of facial injectables.
Once we decide on the treatment plan, we'll move forward to the procedure. A liquid facelift can be performed in as quickly as thirty minutes or take over 2 hours depending on the number and types of injectables needed to achieve your anti-aging goals. To make sure that my patients are as comfortable as possible during the process, I perform most of the filler injections with a cannula instead of a needle, as previously discussed.
Following the treatment, my patients are able to immediately return home or continue with their every day activities, as this non-surgical facelift yields minimal downtime.
Learn more about the liquid facelift at healthcare.utah.edu.
Downtime After Facial Injections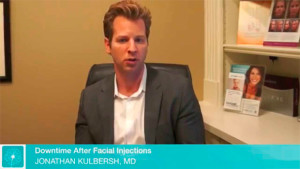 Liquid Facelift FAQ's
To better help my patients understand what a liquid facelift in Charlotte entails, I've compiled some of the most frequently asked questions that I hear at Carolina Facial Plastics.
Q: How long do the results of a liquid facelift last?
A: How long the results of a liquid facelift last vary from patient to patient. This really depends on which types of facial fillers are used during your customized procedure at Carolina Facial Plastics. If hyaluronic-acid based fillers like Restylane or Juvéderm are used, results from your liquid facelift can last well over six months. Volumizers like Sculptra can last as long as two years, with some touch up treatments needed.
Q: Are there any side effects of undergoing the procedure?
A: There are virtually no major side effects experienced after undergoing a liquid facelift. It is possible to see slight bruising, redness, itching, or swelling that will diminish over the course of the next several days.
Q: How long is the recovery time after a liquid facelift?
A: Because a liquid facelift in Charlotte is completely non-surgical, there is absolutely no downtime for patients. It's very common for individuals that I treat to return to their normal daily activities immediately upon leaving my office.
Q: Who is a good candidate for a liquid facelift in Charlotte?
A: A good candidate for a liquid facelift is a healthy man or woman who would like to improve the appearance of facial wrinkles, fine lines, and volume loss. .
Contact Carolina Facial Plastics Today
If you're considering undergoing a facial rejuvenation procedure but aren't quite ready for surgery, I encourage you to contact Carolina Facial Plastics today to learn more about how I can help you achieve your cosmetic goals through a non-invasive liquid facelift. To get started, please call (704) 842-3644 today to schedule your initial consultation at my office in Charlotte. As a board-certified head and neck surgeon with a special training in facial plastic surgery, I'm confident in my abilities to help you achieve healthy and natural results.
For more information about undergoing a liquid facelift in Charlotte, please contact Carolina Facial Plastics today.
Next, read about Vampire Facelift/Facial with PRP.