There are always trends in facial plastic surgery.  There are trends that are national and some trends that are unique to certain demographic and geographic locations.  In this blog, I want to talk about both national trends and Charlotte trends in facial plastic surgery for 2015.
National Trends in Facial Plastic Surgery
The Selfie Explosion
Who would have believed the advent and acceptance of new technology would lead to a change in facial plastic surgery?  With the incorporation of social media into our daily lives, the amount of pictures that are publicly shared has exponentially increased.  This along with the growth of video conferencing and FaceTime has influenced facial surgery trends.  These technologies have increased our awareness of our own appearances, and it has enabled us to view ourselves from multiple and untraditional angles.  This has led to an increase in facial plastic surgery procedures including rhinoplasty, neck lift, chin implants and neck liposuction.  I commonly hear from patients that they do not like how their nose or double chins appear in pictures.  This is a common motivation to seek options in improving their concerns.
Baby Boomer Culture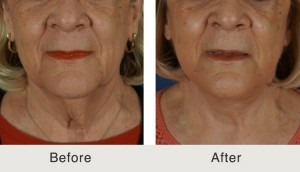 The baby boomers have been an incredible productive and active generation throughout the years.  The baby boomers are reaching their 60's and 70's and are living life to the fullest.  They commonly feel many years younger than they appear. This has led to an increase in their interest on many different facial plastic procedures including neck and facelift, chin implant, skin care, Botox, and facial fillers.  The baby boomers may also claim to be the generation that has aged the most gracefully.
Phat is Fat
Over the past couple of years, multilevel fat grafting to the face has become increasingly popular and efficient.  As we age, we lose fat in the face causing a loss of definition and sagging skin.  The addition of your own fat injected back into the face has long lasting results and has been shown to improve the quality of facial skin. For more information on fat grafting, visit plasticsurgery.org
Injections to Melt Fat and Improve Double Chin
A small biotech company in California, Kythera, has been working on an injection that will melt neck fat and improve a double chin.  So far the results are promising and it was clear as safe by the FDA.  It appears this injection will be coming to the market soon.
Charlotte Trends in Facial Plastic Surgery         
I am seeing many facial plastic surgery trends I in my practice in Charlotte and I have predictions on upcoming local trends.
Minimally Invasive Surgery for the Younger Patients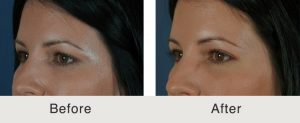 I have been seeing a rise in younger women seeking minimally invasive surgeries.  Women want to stay ahead of the aging process and seek to have less invasive procedures earlier in their lives.  The most common minimally invasive procedures that I believe will continue to increase in popularity are:
Upper blepharoplasty
Minimally invasive 1cm brow lift
Growth of Injectables in Men
I have seen men frequently seeking options assist them in aging gracefully.  Many of my male patients are busy with work and family duties and do not have the time to undergo surgery.  They are mainly interested in non-surgical options including facial injectables.  I have seen Botox and facial dermal fillers increase in popularity.  Men are commonly seeking "Brotox" for their 11 lines and forehead.  The most common areas men are having dermal fillers injected are into the cheek area to increase volume and into the chin to increase its definition.
Charlotte as a Surgical Destination
I have watched my practice grow from treating mainly patients in the local area to reaching patients in a more regional, national, and international level.   I would guess that 30% of patients travel at least 1 hour to come to Charlotte.  I have patients from Florida, New York, West Virginia, Texas, South Carolina, Middle East, Asia, and Europe.  I love having patients from a variety of backgrounds and geographic locations.  I love learning and hearing about my patients lives and past experiences.
While looking at the current trends, I believe it is important to remain true to my core values as a facial plastic surgeon.  My goals are to accurately communicate with patients to understand their goals and concerns.  From that point, I formulate a treatment plan to create a result that:
Looks great for the patients age
Is extremely natural, so a stranger would never know you had a procedure or surgery
Lasts for years
Is safe and Reliable