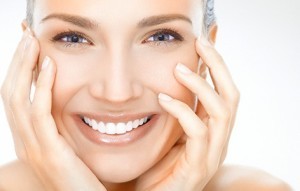 The holiday season is one of the most popular times to get a little cosmetic work done. Vacation days and flexible schedules make it easier to undergo a few wrinkle reducing treatments without anyone at the office knowing. But December and January are also the best months to spend a little time on cosmetic self-enhancement in order to start the New Year refreshed and confident in your appearance.
At Carolina Facial Plastics, our Beverly Hills-trained plastic surgeon Dr. Jonathan Kulbersh is skilled at delivering the best results with the latest and most advanced treatments available. Through the use of both surgical and non-surgical facial treatments, your individual needs and appearance goals can be met through a treatment plan tailored specifically to you.
Popular Facial Cosmetic Treatments for the New Year
Starting the New Year with a refreshed, rejuvenated appearance isn't about making a major change, but by enhancing your natural attractive qualities. The most popular techniques and treatments for subtly turning back the clock include:
Neuromodulators – Botox, Dysport, and Xeomin injections help smooth out wrinkles and fine lines by relaxing the muscles that cause repetitive movement creases around the face, chin, and even the neck. These treatments can immediately reduce the appearance of lines and prevent the creation of additional lines in the future through regular treatments.
Liquid Eyelift – Performed with facial fillers, such as Juvéderm, Perlane, Sculptra, and Restylane, a liquid eyelift helps fill in hallows that form under the eyes and cheeks and around the nose and mouth. The fillers help soften the features while also lifting the skin, providing a natural, supple quality to the skin that tends to fade with age.
Micro Needling – Micro needling causes microscopic injuries to skin cells, stimulating the skin's natural healing process. As a result, the skin regenerates collagen and elastin that may have been lost over time, helping to reduce the appearance of fine lines, wrinkles, and scars, while also improving skin texture and tightness.
Whether one or all of these treatments are right for your unique facial needs can be determined through the help of a skilled plastic surgeon, who can provide insight into what steps will help you achieve the appearance that you want as completely as possible.
Schedule Your Consultation at Carolina Facial Plastics
If you are considering undergoing a facial cosmetic procedure or gifting one to a friend or family member this year, please schedule a consultation with Dr. Kulbersh at Carolina Facial Plastics. Dr. Kulbersh is double board-certified in facial plastic surgeon and his office is located in the South Park area of Charlotte, North Carolina. Terri Edison is the aesthetician at Carolina Facial Plastics with over 10 years of experience working in a plastic surgery practice for aesthetic treatment of the facial skin.  She can create a treatment plan to get skin in great shape for the holidays. Contact us today to learn more about what we can do for you through a consultation and begin receiving the help that you deserve today.