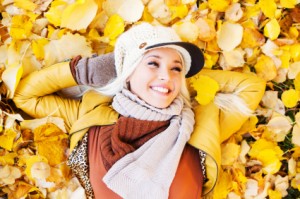 The months of November, December, and even January are packed with social engagements, whether at work or with loved ones. So, it is no surprise that the number of facial cosmetic procedures goes up just before family get-togethers, office parties, and late night soirees get underway. According to the American Academy of Facial Plastic and Reconstructive Surgery, cosmetic procedures increase by at least 25 percent between Thanksgiving and New Year's Eve, with minimally invasive treatments at the top of the list.
At Carolina Facial Plastics, our Beverly Hills-trained plastic surgeon Dr. Jonathan Kulbersh is skilled at delivering the best results with the latest and most advanced treatments available.
Top Cosmetic Procedures
During the holiday season, the most requested facial rejuvenation procedures include the following:
Dysport and Botox – There is a reason Dysport and Botox are one of the most well-known and highly acclaimed cosmetic treatments in non-surgical procedures. A series of injections can soften worry lines, crow's feet, and forehead creases, as well as lift the corners of the mouth to achieve a refreshed, youthful appearance without the need for downtime.
Facial Fillers – Hyaluronic acid gel fillers provide amazing results with just a short amount of time. Nasolabial folds, thin lips, and facial creases can be filled in for a natural, subtle lift that lasts for up to six months or more. Dermal fillers can also be used to perform a non-surgical eyelift that transforms one's appearance from tired to rejuvenated.  Additionally, a long defined jawline is beautiful on all women.  Facial fillers can be used to strengthen and angulate the jawline.  Juvéderm, Restylane, and Perlane are in high demand this year at Carolina Facial Plastics.
MicroNeedling – One of the latest non-surgical treatments that uses the body's natural healing process to restore volume and elasticity to the skin, as well as reducing scars and discoloration. A MicroNeedling procedure creates microscopic injuries to the surface layers of the skin, which triggers the body's collagen production. Results may not be immediate, but when timed correctly, can achieve an amazing, natural difference just in time for the holidays.
ProBiotic Chemical Peel —  A probiotic chemical peel will create instant results.  It will transform skin to a brighter and tighter skin.  Over time with a series of treatments, it will boost the skin's immune system, stimulate collagen, and continue to improve the overall quality of the skin.
Schedule Your Consultation at Carolina Facial Plastics
If you are considering undergoing a facial cosmetic procedure or gifting one to a friend or family member, please schedule a consultation with Dr. Kulbersh at Carolina Facial Plastics. Dr. Kulbersh is double board-certified in facial plastic surgeon and his office is located in the South Park area of Charlotte, North Carolina. He can create a treatment plan to get skin in great shape for the holidays.
Next, read Social Media Helps De-mystify Rhinoplasties and Cosmetic Surgery