Plastic surgery can be used as a tool to reconstructed a deformity from an accident, cancer, or to enhance ones natural beauty.  As in all areas of medicine, there are multiple ethical issues that continually challenge physicians on a daily basis.  A new ethical dilemma facing plastic surgeons is the decision to perform plastic surgery on patients with disabilities.  There are times when the parents of a child with a disability seeks the services of a plastic surgeon to change a trait or feature is commonly associated with the disability.  It could be a child with down syndrome that the parents are requesting their childs face to change to be more "normal".
This dilemma was recently debated by an ethics commitee in England, they stated:
"aesthetic surgery on children with Down's syndrome, aimed at adjustment to social canons of 'normality' cannot be considered as legitimate, especially when having a pervasive and painful component. This kind of surgery hardly brings benefits to people affected by the Down's syndrome; it is instead more likely to increase patients personal unease."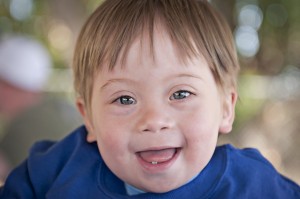 As a facal plastic surgeon in Charlotte, I agree with this European ethics committee.  There are cases many legitimate indications for plastic surgery on children birth deformities, but not to change the appearance of a child with a disability.  Additionally, who is the judge to to say that a particular trait of a disability is not attractice or beautiful.  There are children and adults with disabilities that are models, a profession of beautiful people.  I have a sister who fights for equality for people with disabilities, and I have learned from her that people with disablities should have the same rights, treatments, and access as people without disabilities.
This highlights the multiple ethical issues that I face as a facial plastic surgeon in Charlotte.  As with all areas of my practice, I always make what I think is the best decision for the patient, even if they do not agree with me.