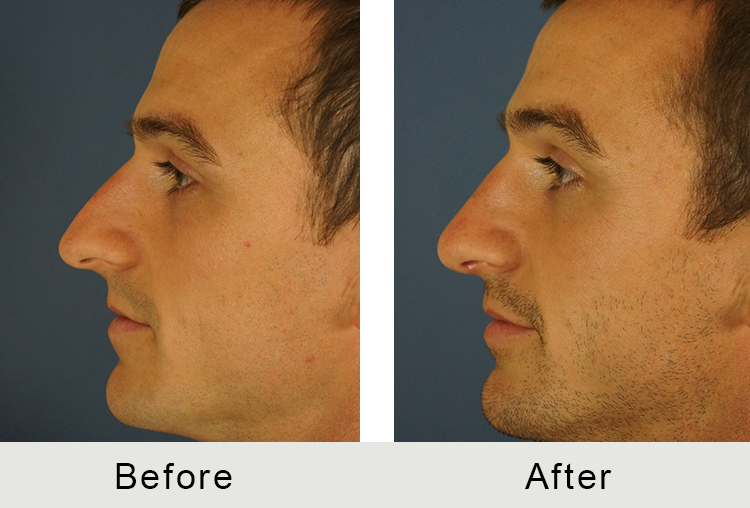 As men continue to shed the taboos associated with undergoing skin rejuvenation or facial plastic surgery, quality Charlotte facial plastic surgeons understand the different goals that men seek compared to women.
At Charlotte boutique facial aesthetics practice Carolina Facial Plastics, we take the time to understand our clients' goals in order to customize skin rejuvenation solutions. Double board-certified facial plastic surgeon Dr. Jonathan Kulbersh has the training, skill, and experience in facial plastic procedures for men to help them achieve their desired results.
As summer approaches, the following four cosmetic treatments are among the most popular skin rejuvenation therapies for men.
Skin Rejuvenation for Men
Neck Lift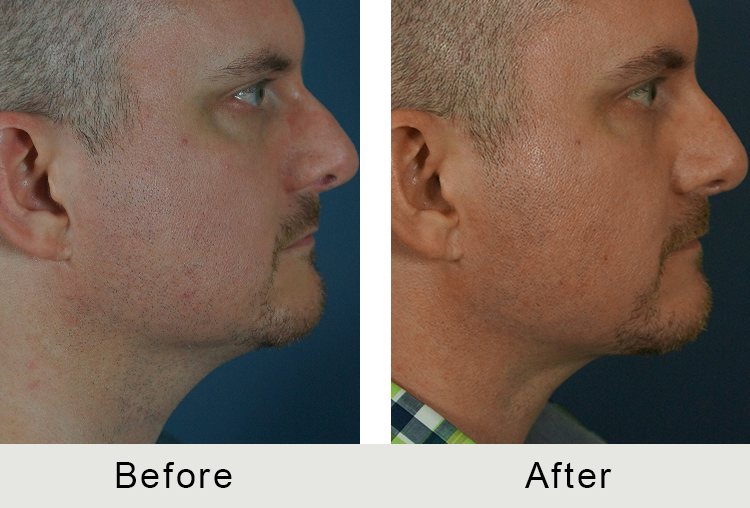 Skin rejuvenation of the neck is often overlooked, but the neck can show unwanted signs of aging early. The skin starts to sag due to the loss of elasticity, which can also cause fat to form. Known medically as a lower rhytidectomy, a neck lift revitalizes the appearance of both the throat and neck.
Many men find a lower rhytidectomy preferable to a facelift because it's less invasive. The incisions necessary to tighten the skin on the neck are small and well hidden behind the ears and under the chin. The procedure is less invasive and is can be performed under local anesthesia. Local anesthesia may reduce recovery and healing time.
A neck lift is suitable for reducing a turkey neck and tightening saggy skin; an added bonus is that the jawline is sculpted to be more defined. It's not uncommon for the effects of from a neck lift to last five to ten years or even longer in some cases.
This especially applies to men who protect their skin from the sun, eat right, and exercise regularly.
Blepharoplasty (Eyelid Surgery)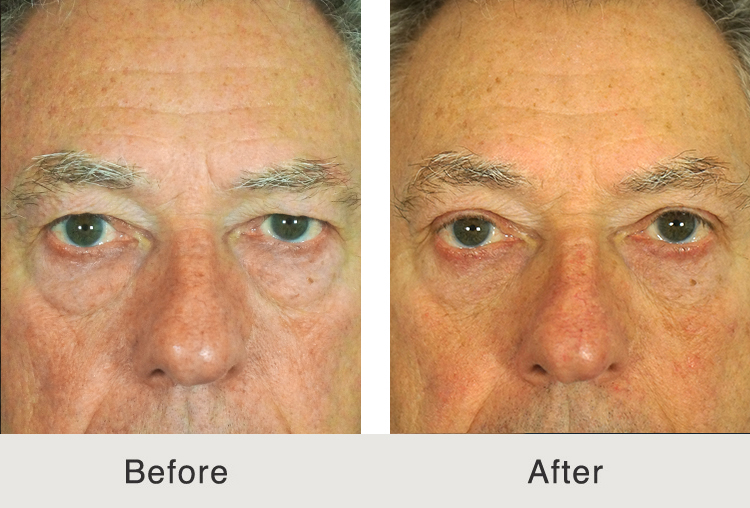 The skin under the eye is naturally weak and thin. Even under optimal conditions, any amount of stress, lack of sleep, or too much work can cause the skin to swell or droop. The eyes then look lifeless or dull, making an otherwise youthful person look old and haggard.
With aging and the skin's resulting loss of elasticity, the excess skin can start to droop or collect fatty deposits around the eyes. The result is either saggy eyelids or under-eye bags.
A blepharoplasty is an ideal solution for tired, droopy-looking eyes, as it can brighten the overall appearance, reduce under eye bagginess, and improve dullness under the eye. In fact, a blepharoplasty can have a transformative effect on one's appearance, as it often revitalizes the skin around the eyes, as well, while also appearing to lift the skin.
Dr. Kulbersh's training in Beverly Hills under the world's most prominent eye plastic surgeons, including Dr. Paul Nassif of the TV series Botched, is crucial; he understands that men often have different skin rejuvenation goals than women, particularly around the eyes. Due to his expertise in eye and eyelid anatomy, along with his state-of-the-art facial aging analysis, male patients can be confident in achieving their skin rejuvenation goals while preserving their masculine appearance.
Dr. Kulbersh provides customized plans designed to help brighten the eyes and restore a more youthful appearance.
Rhinoplasty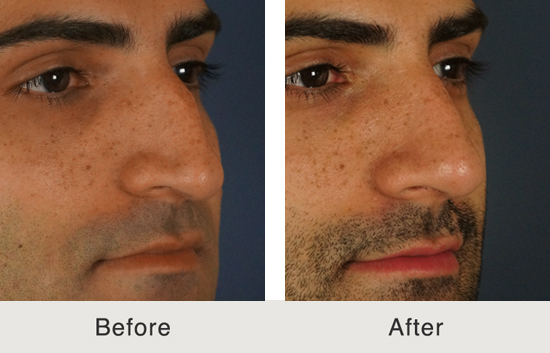 The nose is arguably the most noticeable feature on one's face. While people might be innately drawn to the eyes or mouth, it's the nose that keeps the face balanced. Furthermore, it's a crucial element of one's respiratory system, so structural abnormalities are often less of a cosmetic issue than a breathing one.
If the nose is out of proportion or doesn't seem to suit the face, a rhinoplasty (nose surgery) could be the solution. It can also be effective for breathing troubles or structural concerns.
Men often undergo a rhinoplasty for a nose that is too big or wide, has a hump, or features an unsightly, crooked tip. Sometimes, men feel that their nose is too feminine for their masculine features or is too wide and makes the face appear asymmetrical.
A rhinoplasty can improve the appearance and proportion of a man's nose as well as restore proper breathing abilities. Plus, many men discover an unexpected boost of self-confidence after recovering from the rhinoplasty procedure.
Botox Injections / Wrinkle Treatments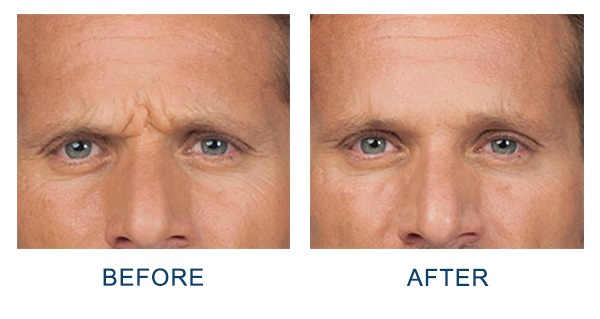 Although men are typically less concerned with wrinkles than women are, Botox injections are still the most common cosmetic procedure for men seeking skin rejuvenation. Often, men are more concerned with merely softening their wrinkles rather than outright eliminating them in order to achieve the highly desirable experienced yet still-youthful appearance.
Botox injections are ideal for skin rejuvenation and can soften the appearance of a variety of wrinkles, including:
Vertical "11" lines between the eyebrows
Crow's feet at the outer corners of the eyes
Horizontal forehead wrinkles (worry lines)
Men also choose Botox because treatments can be easily customized. Instead of a significant number of injections for dramatic results, men typically prefer fewer injections that simply "soften" deeper lines and creases.
Botox is backed by decades of safe, effective results, and can also address non-wrinkle concerns such as excessive sweating and migraine headaches.
Learn more about Botox at fda.gov
Contact Carolina Facial Plastics to Learn More about Other Cosmetic Procedures for Men
To learn more about the benefits of cosmetic procedures for men seeking skin rejuvenation, please contact Carolina Facial Plastics in Charlotte, NC today. Contact us online or call 704.842.3644.
Next, read 7 Interesting Facts about Dermal Fillers