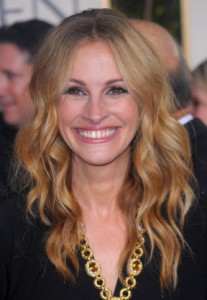 Lights, camera, action—it's officially that time of year! With the holiday season just behind us, it's now time for members of Hollywood to get into tip-top shape and achieve a healthy facial glow that most people think is unattainable. However, as a facial plastic surgeon trained in Beverly Hills, I perform the very same treatments that celebrities will be seeking shortly before awards shows like the Oscar's, the Emmy's, and the Grammy's at my office in Charlotte. I want to let my patients know how they too can achieve a similar look with my top three picks for this year's award season.
1. Facial Fillers
At this year's award shows, you can expect to see plenty of celebrities with refreshed looking faces due to facial filler injections—most commonly hyaluronic acid fillers like Juvéderm or Restylane. Filler treatments are great because not only is the treatment itself quick with little to no downtime, but also provides immediate results as the fillers instantly plump up a face to replace lost volume. The use of facial fillers can be seen over a broad age range on the red carpet, with the treatment working wonders for both young stars needing to fight the initial signs of aging or to achieve the ever so popular "Angelina lips," as well as for older celebrities using the treatment in conjunction with other surgical procedures, like a facelift or neck lift.
My patients at Carolina Facial Plastics can achieve the same look in just one office visit, where I'll use a cannula in place of a needle to perform the filler treatment, resulting in less discomfort, bruising, and all around tissue damage.
2. Mini Facelift
Another popular treatment, known as the "mini-lift," is a less invasive version of a full facelift that works to rejuvenate the lower third of the face, jowls, and neck. A mini-lift can take five years off of a person's appearance, and even more when performed with other complementary procedures like facial liposuction or fat grafting. Because the mini-lift is much less invasive than a typical facelift, the procedure can be performed under local anesthesia.
To make sure they're red-carpet-ready, celebrities must undergo the treatment a few months before attending award shows, as this is the typical recovery time for swelling, bruising, and discomfort to completely resolve.
3. Chemical Peels
It is a necessity that celebrities have their skin in tip top condition for the camera. Skin that is vibrant, bright, and healthy can make the entire face shine. I believe everyone should be on medical grade skin care products on a daily basis, but chemical peels can help accelerate the process.  One of the most popular skin peels I have at my office in Charlotte is the anti-oxidant enzyme peel. It has the ability to hydrate the skin and remove the top layer of dead skin to give the skin the extra pop it needs for a special occasion. This peel has no downtime and works in just a few days.
Contact Carolina Facial Plastics Today
As a facial plastic surgeon in Charlotte, I strive to perform procedures that meet the unique needs of each individual patient. If you'd like to learn more about the various treatments offered at Carolina Facial Plastics that can take years off of your appearance without much down time, I encourage you to contact my medical practice today to schedule your initial consultation by calling (704) 842-3644. Because I am a board certified head and neck surgeon, I'm able to bring a special knowledge of both the facial function and facial aesthetics to my patients.
For additional information, please contact Carolina Facial Plastics today.