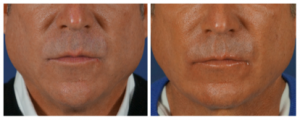 For some of us, aging can be a slow process that occurs overtime. However, others may seem to wakeup with a new wrinkle every day! So, what is the best way to overcome an aging face and neck? In this blog, I'll share my expert opinion on my top three picks that will lead to a healthier and more youthful appearance.
Non-invasive Treatments
An extremely effective solution to overcoming an aging face is to use a combination of Botox and facial fillers in a procedure that has come to be known as a liquid facelift in Charlotte. Together, facial fillers and Botox can help diminish the appearance of the following:
Fine lines

Deep folds

Wrinkles

Crow's feet

Volume Loss

Sagging neck & jowls
Though you may know that Botox works to temporarily freeze facial muscles that cause wrinkles, it's a well kept secret that Botox in Charlotte can also be used to tighten loose jowls and a slightly sagging neck without ever undergoing surgery. Though the procedure isn't permanent, it can provide relief from the aging process for 3-6 months.
Top Products
No matter what stage of the aging process you're in, taking care of your skin is always extremely important and integral in prolonging the aging process and helping to diminish the appearance of new wrinkles. At Carolina Facial Plastics in Charlotte, I often recommend patients undergo chemical peels in combination with using a line of skincare products that can be customized to meet their unique needs. Image skincare can provide patients with the latest advancement in anti-aging solutions and contains absolutely no chemical preservatives or parabens.
It's also very important to continue to wear sunscreen throughout your life, as this will help to stop any unnecessary damage from the suns harmful rays that can age your skin.
Surgery
A patient who is deeper into the aging process will most likely benefit from a surgical solution as opposed to a liquid facelift or regimen of fillers and Botox. Undergoing a Charlotte facelift is the best way to see a significant improvement in wrinkles, volume loss, and skin tightening for older patients. At my office in Charlotte, I often combine a facelift and necklift into one surgery for my patients, which reduces the recovery time to only one procedure and allows them to enjoy a natural and complementary look to both integral areas. To learn more about plastic ad cosmetic surgery, visit medlineplus.gov
Contact Carolina Facial Plastics in Charlotte Today
If you're ready to learn how non-invasive and surgical treatments like chemical peels, facial fillers, Botox, and a facelift or neck lift can help you overcome an aged appearance, I encourage you to contact my office in Charlotte today to schedule your initial consultation. During this time,  I'll be able to come up with a treatment plan completely based on your ultimate needs and goals to provide you with the best results possible. As a board-certified head and neck surgeon with a special knowledge in facial plastic surgery, I'm confident that I can bring my patients exactly the facial rejuvenation that they've been seeking.
For more information, please contact Carolina Facial Plastics today by calling (704) 842-3644.