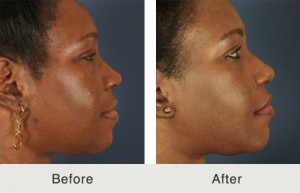 I recently came across an article that indicated that the number one place in the world where women are seeking primary and revision rhinoplasties is Iran, home to one of the world's oldest civilizations. The article discussed that because women in this area are influenced by modest dress rules, they view their face as art and plastic surgery as a way to put their art on display for all to see. Surprisingly, the amount of nose jobs performed per capita in Iran is seven times greater than that of the United States, with more than 200,000 individuals seeking cosmetic surgery in the country each year.
However, the statistic that grabbed my attention the most was not the number of individuals seeking rhinoplasties in Iran, but the number of licensed cosmetic surgeons in the country. Iran is home to only 157 licensed plastic surgeons, but more than 7,000 individuals currently perform rhinoplasties and other plastic surgeries, leading to a huge increase in the number of complications and less than ideal results. In this blog, I'd like to let my patients know about the importance of selecting a rhinoplasty surgeon that is not only board certified, but has the ability to maintain your cultural identity while producing optimal and pleasing nasal results.
Undergoing An Ethnic Rhinoplasty
When you're considering an ethnic rhinoplasty, one of the first things you should do is locate a surgeon who has experience in treating patients of your culture to make sure that they have the correct knowledge and tools to help you achieve your desired goals. An ethnic rhinoplasty should only ever be performed by a surgeon with extensive knowledge in facial plastic surgery and who is licensed. Undergoing any cosmetic procedure with a surgeon who isn't licensed is very dangerous and can cause life-threatening complications including infections or nasal collapse.
When I perform an ethnic rhinoplasty for my patients in Charlotte, I make sure that they are completely comfortable with the procedure by first explaining my approach in intricate detail. Once the patient and I are in agreement with the goal outcome, I can come up with a customized procedure that will maintain their cultural identity and create a nose that is in balance with the rest of the face.
During my training in Beverly Hills, I had extensive experience with patients undergoing ethnic rhinoplasty.  We performed rhinoplasties on patients from all over the world including South America, the Middle East, Japan, and Europe to name a few.  This valuable experience and training is of great use to patients at my practice in Charlotte.
Speak With Dr. Kulbersh About Your Options Today
Making the decision to undergo a rhinoplasty should be accompanied by visiting an expert facial plastic surgeon who can turn your goals into a reality. If you'd like to learn more about undergoing an ethnic rhinoplasty in Charlotte at Carolina Facial Plastics, I encourage you to contact my office today by calling (704) 842-3644 to schedule your initial consultation, during which I'll be able to address your each and every concern in extreme detail. Because I am a board certified head and neck surgeon who is specially trained in facial plastic surgery, I have a unique knowledge capable of bringing both functional and aesthetically pleasing results to my patients.
For more information about the ethnic rhinoplasty procedure, please contact my medical practice today.