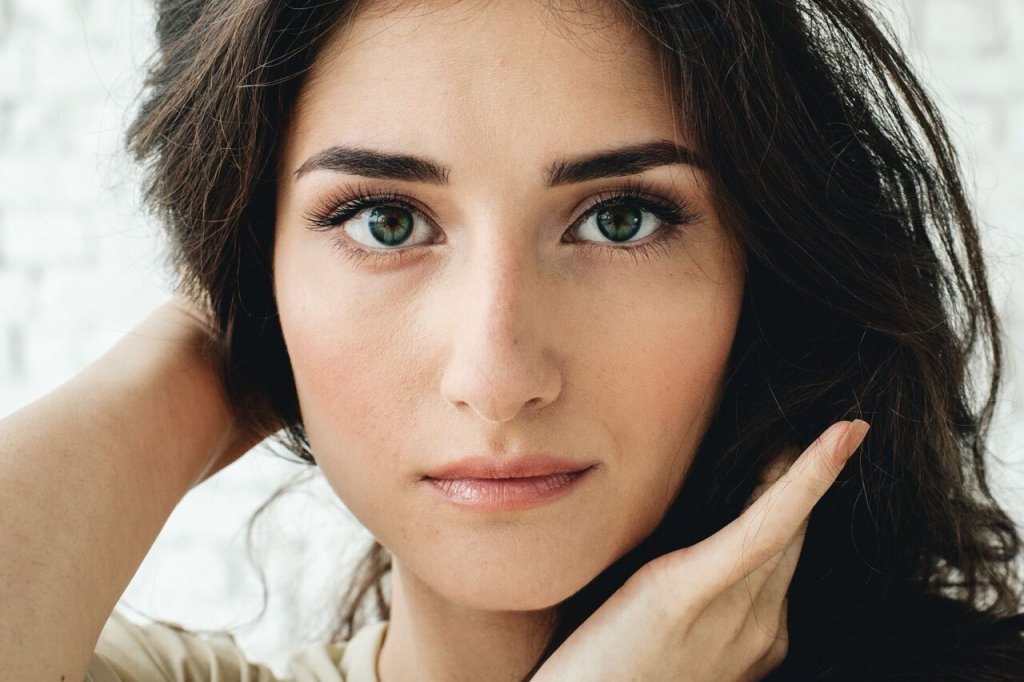 Creating the most flattering nose possible is easier than ever, thanks to cutting-edge cosmetic treatments. Patients can now choose between semi-permanent to permanent surgical fixes and temporary, non-surgical adjustments that may last for months or years.
One of the most exciting new developments in facial plastic surgery is the advent of the non-surgical nose job — an in-office procedure that can eliminate unsightly bumps, resolve asymmetry, and build a more beautiful bridge in under an hour.
When performed at a facial aesthetic center like Carolina Facial Plastics—under the supervision of double board-certified facial plastic surgeon Dr. Jonathan Kublersh in Charlotte, NC — non-surgical rhinoplasty can even create the illusion of a shorter nose.
Dr. Kulbersh and his staff on the leading edge of performing non-surgical rhinoplasty using dermal fillers in the United States.
Harmony Is Beauty
Rhinoplasty has always been one of the most popular cosmetic surgery procedures for both men and women because a well-shaped nose makes the entire face look better. Ideally, when someone looks at another person, their eyes go straight to their sparkling eyes, their lips, or their clear and radiant skin.
But a nose that's out of proportion or asymmetrical attracts the viewer's attention first, pulling their attention away from the more beautiful and expressive features. The overall impression is that the face is out of balance and inharmonious.
A Fraction of the Cost … and Time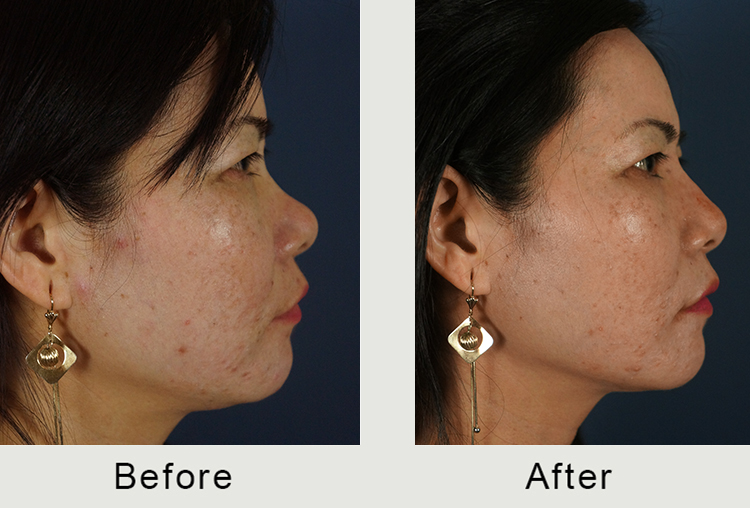 One of the advantages of a non-surgical nose job is that it costs about 1/10th of what surgery would. The nasal bone does not have to be broken and the skin is not incised.
The entire procedure is done with injectable hyaluronic acid (HA) based dermal fillers, such as Voluma, Juvéderm, and Restylane — the same fillers that can add volume to the face, fill in wrinkles or build higher cheekbones and stronger chins. Learn more about injectable fillers at fda.gov
An advantage to the HA fillers, too, is that they can always be dissolved if a patient wants.
A non-surgical nose job can fix:
Bumps
Crookedness
Drooping tips
Overly upturned tips
Flat bridges
Asymmetry
Wide or shapeless tips
Try a New Nose on for Size
Even when a patient has been unhappy with their nose their entire life, the idea of surgery may be daunting. Thankfully, HA dermal fillers in a non-surgical rhinoplasty let patients audition a new look to be sure they like it.
Whether coming to Carolina Facial Plastics for a surgical or non-surgical rhinoplasty, Dr. Kulbersh ensures that a patient's new nose is a perfect fit for the entire face and facial features. The consultation for a non-surgical rhinoplasty is very similar to one for traditional rhinoplasty. Dr. Kulbersh discusses the issues that the patient would like to resolve and the kinds of results that can be expected.
Dr. Kulbersh and his staff also analyze the patient's bone structure, facial shape, and other aesthetic facial elements. His thoroughness, expertise, and skill ensure that a patient's new nose makes him or her look better while still looking like them self.
Less Than an Hour for a Whole New Look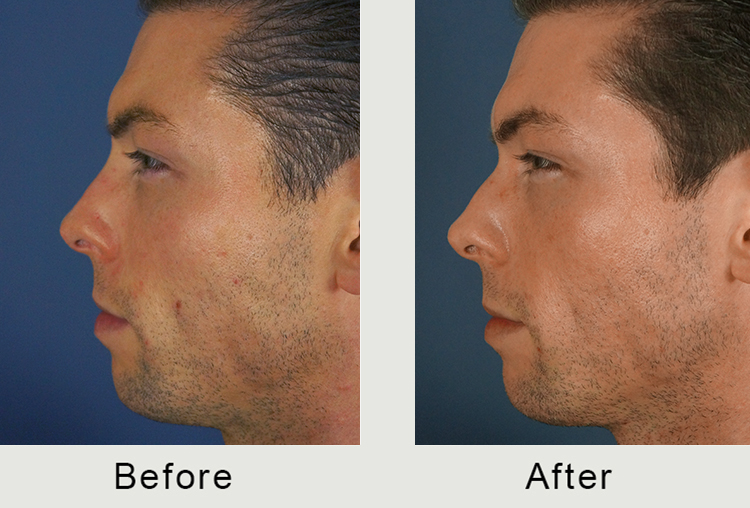 During a non-surgical rhinoplasty procedure, patients relax in the surgical chair. Dr. Kulbersh or his staff applies numbing cream to the nose. The patient remains fully awake and comfortable while the trained injector selectively injects the bridge, tip, nostrils, or other regions that need improvement with the dermal filler in order to accomplish the desired result.
One of the most popular injectable fillers for a non-surgical nose job is Voluma. Voluma is a thick filler that's wonderful for filling in areas on the nasal bone above and below a nasal hump. It can also be used to build a stronger bridge or create more volume in the tip, giving it a more upturned look. The thinner fillers, such as Juvéderm and Restylane are appropriate for resolving asymmetry on more delicate structures, such as the nostrils, and filling in minor dents.
The entire procedure is completed in under an hour and may leave minor swelling and bruises for a day or two. These are minor side effects, however, as a non-surgical nose job does not require any downtime.
It is important to note that the results of a non-surgical nose job are temporary and touch ups will be necessary to maintain the same effect. For a more permanent change, Dr. Kulbersh can then perform surgical rhinoplasty. If a patient is dissatisfied with the filler effect, Dr. Kulbersh can dissolve the filler, or the patient just has to wait for it to metabolize on its own.
Why You Need an Expert
Whether choosing surgical or non-surgical rhinoplasty, the first requirement is to find an expert injector who can give the most beautiful and long-lasting results. A non-surgical nose job requires knowledge and skill so that the right areas of the nose are injected and the correct amount of HA filler is used. A skilled injector under the direction of a facial plastic surgeon will also choose the best type of filler to achieve the desired effect.
But there's more to the non-surgical nose job than simply injecting areas to be improved with dermal filler. Dr. Kulbersh and his staff also carefully massages and reshapes the filler so that it is the perfect shape to create beautiful, natural-looking results.
Contact Dr. Kulbersh at Carolina Facial Plastics to learn more about non-surgical options for aesthetic transformation.
Next learn the difference between a closed and open rhinoplasty