As a facial plastic surgeon in Charlotte, North Carolina, I commonly use dermal fillers to the reverse the signs of aging.  To understand how dermal fillers are an effective tool in the anti-aging world, I believe patients must understand a key reason of facial aging and volume loss.
Volume Loss and Facial Aging
There are many causes of aging in the face, but one of the main reasons is the loss of facial volume.  The face is composed of:
Bone
Muscle
Fat
Skin
Nerves
Blood Vessels
In the past decade, there has been an explosion of research in the change of the structure of the face as we age.  The facial aesthetic community has learned that the face loses fat and bone as we age.  The loss of volume causes a deflation of the face.  Much like a balloon that deflates, deflation is one cause of sagging and loss of facial definition.  Adding volume to the aged and deflated face can lift and define the face.
Location of Facial Fat Loss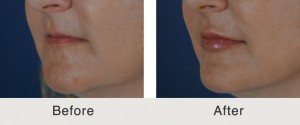 The face is composed of many distinct compartments of fat.  The compartments are either considered deep or superficial.  During a facial analysis by a trained facial plastic surgeon, the surgeon will be able to visualize what compartment has lost volume or fat.  The recommendation of adding facial volume will be based on the facial plastic surgeon's analysis.
Common Areas of the Face that Lose Facial Volume
There are common areas in the face that lose facial volume.  They include:
Temples
Cheeks
Lips
Jawline
One of the first areas to lose volume is the cheek region.  Many times, this loss of volume is the reason why patients develop "bags" underneath their eyes.
Where are Facial Dermal Fillers Placed in the Face?
This varies between injectors, but I will explain my philosophy at Carolina Facial Plastics.  During my facial evaluation with patients, I visualize the different fat compartments of the face and what degree they have lost fat.  I then visualize the anticipated change if I refill that facial fat compartment with dermal filler.  I believe refilling the fat compartments will give the most natural results.
What are the Common Facial Dermal Fillers?
There are a few common facial dermal fillers.  They include:
Juvéderm Plus
Juvéderm  Ultra Plus
Juvéderm Voluma
Restylane
Perlane
Bolotero
Radiesse
Artefill
Each dermal filler has unique properties and different injectors have their preference of fillers to use on patients.  Throughout my career, I have used all of the above mentioned fillers and after much research experience, I have my preferences.
Generally speaking, I prefer to inject dermal fillers deep in the tissues of the face.  This location is best for restoring lost volume and prevents the formation of "lumps and bumps" after the procedure.
Dermal Fillers as Facial Enhancements
As a facial plastic surgeon in North Carolina, I believe there are 2 female features that are beautiful across age, race, and ethnicity:
Full, High and Elevated Cheekbones
Long, Straight and Elegant Jawline
No matter the age or stage of aging, I will always recommend dermal fillers to patients to create or enhance the above mentioned facial features.  Dermal fillers can be a great non-surgical option to help create defined cheeks and a straight jawline.
Needleless Injection Technique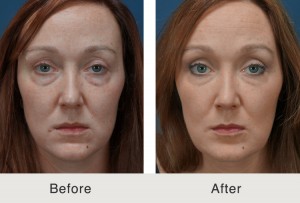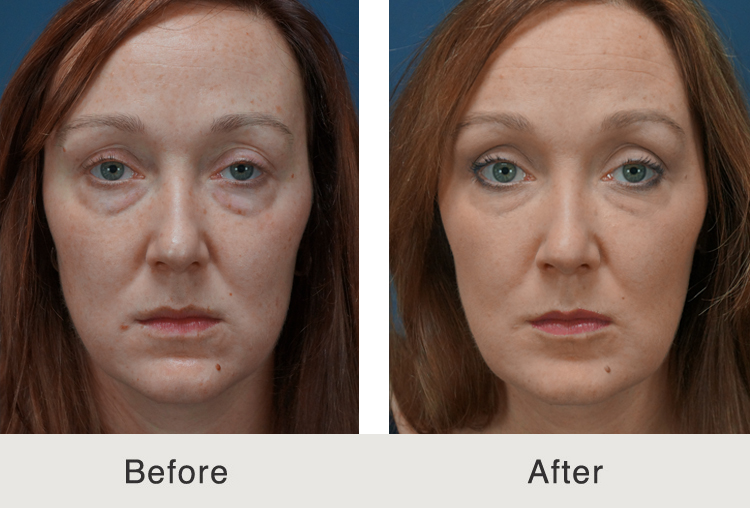 Traditionally, dermal fillers have been injected with needles.  This method has historically caused bruising and swelling after the procedure.  A newer technique involves using blunt tipped microcannulas to injected dermal fillers.  This technique has significantly decreased bruising and swelling after dermal filler injections.
At my practice in Charlotte, I use the Needless Injection Technique using a blunt tip cannula when injecting all of my dermal fillers. Patients feel that this technique provides a great result, eliminates bruising, and is more comfortable.
Dermal Fillers For Aging In Charlotte, North Carolina
In my office in the Southpark region of Charlotte, I do all of my dermal filler injections myself.  I believe being a facial plastic surgeon gives me a unique insight and skills to create outstanding and natural results for my patients.  If you are interested in dermal fillers, please call (704) 842-3644 or fill out the contact information form on my website.