Don't settle for fine lines and wrinkles—step up your beauty game and take on 2022 with a fresh look and boosted confidence. Carolina Facial Plastics can provide remarkable results and expert care, whether you're looking for a quick fix or a complete cosmetic makeover.
As one of the top aesthetic destinations in Charlotte, NC, Carolina Facial Plastics is led by myself, double board-certified facial plastic surgeon Dr. Jonathan Kulbersh, and my team of cosmetic experts, including board-certified physicians assistants, nurse practitioners, and medical aestheticians. It's easy to up your beauty game with the wide range of surgical and non-surgical treatments available from industry experts.
Take a look at five cosmetic treatments that could be game changers for 2022:
Discover Balance with Rhinoplasty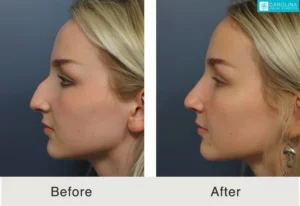 You can find harmony and balance with rhinoplasty, more commonly known as a "nose job," to enhance the central feature of your face. Rhinoplasty alters the nose's shape, size, and symmetry for a more balanced look that creates proportion with the rest of your facial features.
I will address your concerns and examine the anatomical foundation of your nose to create a treatment plan that not only reshapes your nose but improves the way light reflects from your face to eliminate distracting shadows. Recommendations for reshaping may include:
Shortening or lengthening the nose

Removing dorsal bumps and dips 

Straightening the nasal bridge

Narrowing or widening nostrils

Fixing a drooping or upturned tip
I will help you determine whether surgical or nonsurgical rhinoplasty is the best treatment option for your structure and cosmetic goals. Allow us to bring out the best version of you in 2022.
Explore Timelessness with a Facelift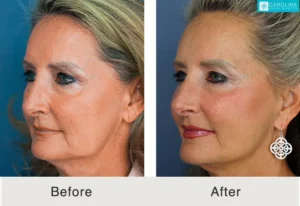 A facelift offers dramatic results that last. You can take years off your face by tightening skin that has started to sag from naturally weakened tissue and muscle. Excess skin can be removed, while remaining skin is tightened and tissue is redistributed during a facelift to create a naturally youthful appearance. A facelift can:
Define the jawline

Improve the facial contour

Diminish the appearance of lines and wrinkles around the nose and mouth

Lift the midface to restore a youthful shape
A facelift allows you to up your beauty game on a level that meets your needs. While a traditional facelift is a more extensive procedure with incisions and a longer recovery, there are other less invasive treatment options such as:
Whatever your needs, our medical spa offers the treatments to help you achieve your cosmetic goals in 2022.
Relax with Neuromodulator Treatments
If you don't think a complete surgical facial rejuvenation plan is right for you—don't worry; we also have minimally-invasive options that can also help you amplify your beauty game.
Neuromodulators such as Botox®Cosmetic and Dysport® are popular non-surgical cosmetic treatments for dynamic wrinkles (lines that appear when you repeatedly make facial expressions like smiling or squinting). They are practical and can be performed quickly with little recovery time. Botox and Dysport relax the muscles that cause wrinkles, allowing the skin to smooth out and prevent future wrinkles.  Neuromodulators are also suitable for:
Stopping excessive sweating

Improving a gummy smile

Reducing chronic migraines

Treating bruxism (persistent teeth grinding)
Botox is the original and most well-known neuromodulator used to prevent wrinkles. Dysport is another neuromodulator that performs a similar function. It tends to spread further than Botox, making it a preferred choice in specific cases when we are treating larger areas of wrinkles. It can also produce faster results and may last a bit longer in some patients. We will determine the best neuromodulator for you based on the wrinkles you wish to treat, the severity of your aging symptoms, and the results you hope to achieve.
Restore with Injectable Dermal Fillers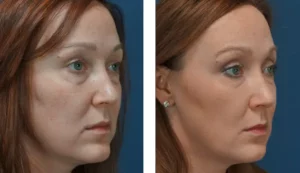 Step up your beauty game with smoother, plumper skin in 2022. Volume loss is one the most significant contributors to an aged appearance, but you can restore youthful fullness with dermal fillers. These injectable treatments offer powerful yet subtle anti-aging results. Fillers treat fine lines, wrinkles, and creases that appear due to the breakdown of collagen and elastin fibers.
Dermal fillers can be used to treat:
Smile and marionette lines

Downturned corners of the mouth

Thinning lips

Lack of definition in the cheeks

Minor asymmetries and imperfections in the nose

Under eye circles

Facial asymmetry

Shallow contours that create an aged and weary appearance

Acne scarring and other types of facial scars
Carolina Facial Plastics offers insight and recommendations on the right dermal fillers to achieve your beauty goals.
Refresh with Laser Resurfacing Treatments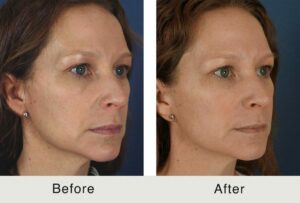 Skin quality diminishes as we age due to UV exposure, environmental pollution, and repeated facial movements. While many cosmetic products and treatments address skin quality, laser resurfacing is one of the most effective options.
Laser resurfacing can help correct:
Uneven pigmentation

Fine lines and wrinkles

Enlarged pores

Uneven texture

Scars

Skin laxity

Overall skin quality
Laser resurfacing treatments are performed over six weeks to ensure a safe and successful treatment. This time range also allows the patient to heal faster and reduces the risks of complications. At our Charlotte, NC, medical spa, my team and I will create a custom plan to rejuvenate and enhance your facial features.
Visit mayoclinic.org to learn more about laser skin resurfacing.
Discover Your New Look at Our Charlotte Medical Spa
This is the year to take control of your appearance with customized treatments designed specifically for your needs and goals. Contact Carolina Facial Plastics in Charlotte, North Carolina, to schedule your consultation, or book your injectable treatment online, and get ready to take your beauty game to the next level in 2022.