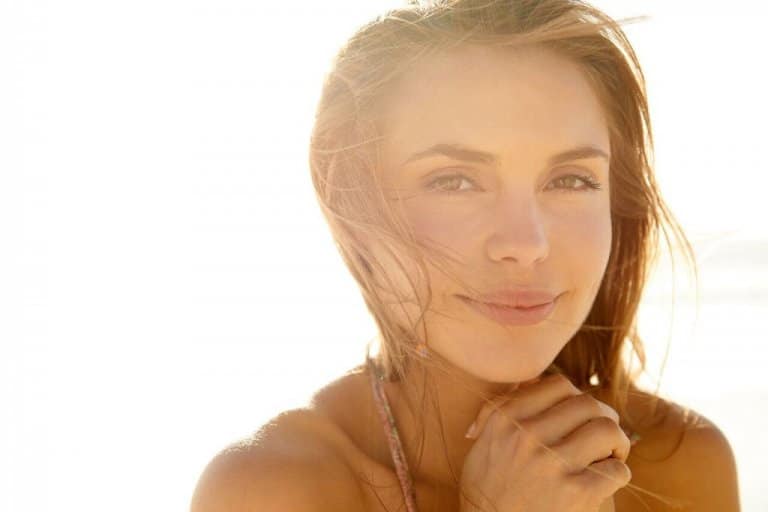 Every new year brings with it exciting innovations in beauty and surgery and 2018 is no exception. Expert facial plastic surgeons are developing new techniques and finding new uses for traditional products; researchers are creating ever-more groundbreaking technologies and formulas; and women, men, and transgendered people everywhere are experimenting with all of the available surgical and non-surgical procedures to come up with a look that's just right for them.
Whether hoping to make a better impression, it is possible for patients to look beautifully refreshed and youthful with the aid of double board-certified facial plastic surgeon Jonathan Kulbersh, MD of Carolina Facial Plastics in Charlotte, NC.
Here are some of the top trends for 2018:
1. Brotox and Other Manly Improvements
One of the hottest trends for 2018 is the growing popularity of cosmetic procedures for men. From "BroTox" for banishing wrinkles and frowns, to chin and jaw implants that create a more chiseled profile, to male plastic surgery for the face, more men than ever are eager to look their best.
2. Eye Openers
Nothing says "tired" like eyes with half-opened lids or deep under-eye troughs. A facial plastic surgeon helps create a more alert, youthful and laser-focused look with both surgical and nonsurgical remedies.
For droopy eyelids (eyelid ptosis):
Non-Surgical Brow Lift
The neuromodulators Botox, Xeomin, and Dysport can prevent forehead and eyelid muscles from dragging the eyebrows and lids downward. A little Botox relaxes those muscles, so the eyebrows rise and pull the eyelid skin upward, creating an instant eye-opener. Neuromodulators need to be touched up every 3 to 4 months.
Eyebrow Lift
There is a variety of surgical eyebrow lift techniques available to adjust droopy eyebrows and eyelids. A 1-cm lift is the easiest and least invasive way to make a more permanent change. The 1-cm brow lift was originated by Dr. Kulbersh and his mentor Guy Massry, MD, in Beverly Hills. Dr. Kulbersh performs the procedure in the office in under an hour. Patients typically only need a day for recovery but the procedure can help keep them looking alert and youthful for up to 8 years.
Upper Blepharoplasty
For significantly droopy eyelids, an eyebrow lift may not be enough to restore a bright-eyed appearance. Blepharoplasty surgery tightens the muscles around the eyes, removes some excess fat, tightens the eyelid skin, and trims away excess skin. The incision is hidden in the crease of the eye, so it's nearly invisible. A great blepharoplasty can make a patient look at least 5 years younger and lasts for almost a decade.
For pronounced eyelid troughs, eye bags, or under-eye circles:
Hyaluronic acid (HA) Based Fillers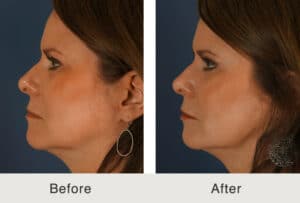 Using a substance that's found naturally in the human body to make joints and skin more supple, these injectable beauty aids can fill in those hollows underneath the eyes for a more rested, healthier appearance. Touch-ups may be necessary every 4 to 6 months.
Lasers, Chemical Peels, and Microneedling
For under-eye problems that are due more to pigmentation and texture than volume, combination therapies can improve the quality of the skin under the eyes by encouraging the skin to produce more collagen. Thicker, healthier skin hides the bluish tinge that may be visible under the eyes. And lasers can actually remove excess pigment.
Lower blepharoplasty
For significantly under eye bags or drooping lower eyelids, the best remedy may be a surgical procedure to remove excess skin and fat.
3. Perfectly Sculpted Selfie Face
For patients who have always wanted to have high sculpted cheekbones, or a straight nose, now it is possible — even without surgery.
Non-surgical facial sculpting techniques can add volume and shape, soften or sharpen curves and planes, and create more symmetry and balance in the face.
For a more flattering nose, try:
Nose Reshaping
Dr. Kulbersh uses HA dermal fillers to smooth out bumps or make the nose look more symmetrical. He can also give the nose tip a more upturned or downturned look. Fillers, such as Juvéderm, Restylane, Voluma, and Sculptra need to be touched up every six to 24 months.
Rhinoplasty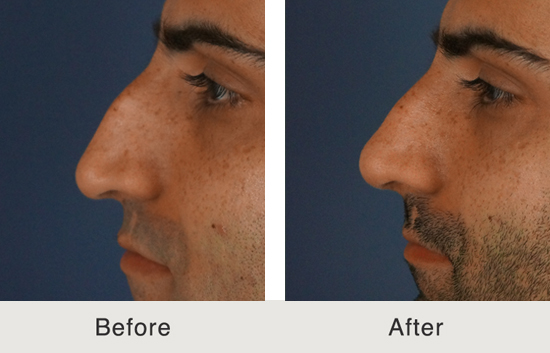 The perfect permanent, surgical nose job starts with the perfect facial plastic surgeon. It is important that patients spend time interviewing the most experienced experts to find someone that can address their specific needs. This is especially important for ethnic nose jobs and revision nose jobs. Rhinoplasty should last a lifetime, so it is crucial to find the right person.
Voluma
This dermal fillers are more robust and thicker than fillers used for wrinkles or eyes. Dr. Kulbersh can layer them to create non-surgical cheekbone and chin implants.  Voluma last anywhere from 14 months to 2 years.
Implants
Facial implants made of silicone and other materials can instantly create beautifully sculpted cheekbones and chins. Dr. Kulbersh can skillfully insert them through small incisions during a simple in-office procedure. We now design custom implant based on the patients goals and bone structure from a CT scan.
4. Facial Contouring (Without Makeup)
Whether a patient is searching for a softer look or hoping to tone down certain masculine characteristics, a facial plastic surgeon can help create a perfectly contoured face.
To achieve a heart-shaped face:
Botox to relax bulky masseter muscles
Sculptra to build soft, beautiful, lifted cheekbones
For more volume:
Fat Grafting
Taking fat from the patient's body — like the abdomen — and adding it to the face can make the face look softer, fuller, and more feminine for up to 3 years or more.
Prejuvenate
The most encouraging trend for 2018 is that younger people are recognizing the need to take control of their aging process by preventing problems before they occur.
From diligent sun protection, to a medical-grade skincare system, regular laser treatments or chemical peels, and Botox and fillers to subdue the first pesky wrinkles, patients young and old can keep their skin looking great at every stage of life.
To get on trend for 2018, contact Dr. Kulbersh at Carolina Facial Plastics, in Charlotte, NC today.