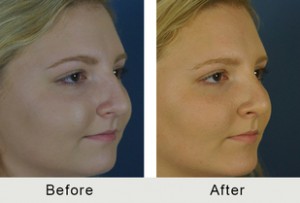 According to the American Academy of Facial and Reconstructive Surgery (AAFPRS), cosmetic surgery has steadily gained in popularity in the last decade. More advanced procedures, shorter recovery times, and better access to quality plastic surgeons have made even minor procedures more accessible and even more socially acceptable. One of the most prevalent issues associated with cosmetic procedures is the desire to keep it a secret. Celebrity magazines and websites continue to feature speculations about whether or not a celebrity has gone under the knife, reinforcing the idea that cosmetic work should be taboo.
Fortunately, the growing population of men and women who have had plastic surgery are not only open about it, they are also documenting each and every step of their procedures for the world to see via social media.
The Rhinoplasty Diaries
Instagram, YouTube, and other social media platforms allow people of all ages to showcase their day-to-day lives, whether through the beautifying lens of photo filters or in unaltered reality. One growing trend in particular has focused on the start-to-finish process of undergoing plastic surgery called "rhinoplasty diaries." These diarists begin their journey by openly depicting and discussing their reason for getting a nose job.
A dorsal hump (bump on the bridge of the nose), crooked nostrils, or a hooked nose can make a person feel less attractive, affecting their self-confidence and interfering with how they live their lives. By showing before photos, potential rhinoplasty patients can receive advice and support from others who dealt with the same concerns and achieved amazing results with quality cosmetic surgeons.
Online social groups allow fellow nose job and cosmetic surgery patients to prepare for the procedure, as well as the recovery process. Rather than hiding their desire to get work done, men and women are learning from others' experience and thereby eliminating the shame that once surrounded plastic surgery.
The Positive Side of Social Media and Plastic Surgery
On one hand, social media's emphasis on "selfies" and creating a photoshopped version of oneself can encourage individuals to scrutinize their less-than-photogenic qualities. But for those who actually do go under the knife, their surgeries and online diaries help shed light on what a serious, personal decision it is. Rather than revealing the stunning results of a nose job, breast augmentation, or eyebrow lift, online plastic surgery diaries document the journey it takes to undergo and fully recover from a surgical operation. The reality of plastic surgery is that it is not necessarily a quick fix. It takes time, patience, and a good amount of self-care.
Founder and director Dr. Jonathan Kulbersh and his skilled team at Carolina Facial Plastics have years of experience working with patients from all walks of life and understand that cosmetic procedures of any kind, even minimally invasive treatments, require a thorough understanding of the personal and emotional aspect of making a physical change to one's appearance. Prior to any operation or treatment, Dr. Kulbersh takes the time to work with each patient to understand their cosmetic goals, as well as their motivations and expectations. Rhinoplasty and other options can be a transformative process, so it is vital to only undergo a life-changing operation with a trusted, experienced, and compassionate cosmetic surgeon.
Fortunately, the stigma of undergoing rhinoplasty or an eyebrow lift is no longer as powerful as it once was. Men and women are able to make positive changes to their appearance with the social acceptance they deserve.
Schedule Your Consultation at Carolina Facial Plastics
If you are considering undergoing a rhinoplasty or other facial cosmetic procedure, please schedule a consultation with Dr. Kulbersh at Carolina Facial Plastics. Dr. Kulbersh is an expert in rhinoplasty and double board-certified in facial plastic surgery. His office is located in the South Park area of Charlotte, North Carolina.