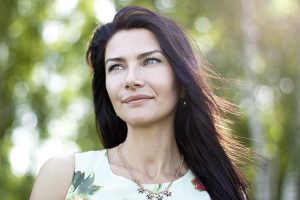 In years past, patients might have been hesitant to undergo facial plastic surgery for cosmetic reasons. This trend is dramatically changing as the number of people and number of procedures performed in the United States, including Charlotte, NC continue to rise. As medicine, technology, and surgical techniques evolve and advanced, procedures such as facelifts have become more effective, natural and safer than ever. It is not usual for patients to comment that the experience of undergoing a facelift was easier than expected.
Like many patients who've decided to undergo this procedure, you're probably excited at the prospect of how you're going to look once the process is over. Your face will be rejuvenated – sharper neck and jawline, improved proportions to the face, and a younger appearance.
As a double board-certified facial plastic surgeon, I know that clear communication with patients allow me to create the best treatment plan to meet their goals. It is important for patients to follow all the specially designed treatment and care guidelines before and after the surgery. This will speed up the recovery and ensure the best facelift results.
As such, here are five things patients should do before a facelift surgery in order to ensure the best outcome.
#1: Determine If You're an Ideal Candidate
Patients will need to have a consultation with a facial plastic surgeon to determine their viability. During a consultation, a patient will learn about facial aesthetics, the facial aging process and understand all of their options. After this discussion, a customized treatment plan can be created for the patient's unique goals and anatomy. While age does not factor much in determining whether or not you're a good candidate for facial plastic surgery, the following five factors are important:
Strong Bone Structure – Patients with well-defined bone structure will generally get a better facelift result than a patient with weak bone structure. If a patient has weak bone structure, they should consider augmenting it with either facial implants or facial fat grafting. Implants to consider are cheek and chin implants.
Realistic Expectations – You should understand not only the benefits and potential results but also the limitations of a facelift surgery. For example, many patients believe facelift surgery will improve fine lines and wrinkles. In reality, these are best treated with skin treatments such as lasers and chemical peels. These can be completed at the same time as the surgery.
Good Overall Health – As a surgical procedure, a facelift requires that patients are in good health. At Carolina Facial Plastics in Charlotte, we have all of our patients get checked by their primary doctors for surgery before proceeding. This ensures the highest level of safety.
Evaluate Loose Skin or Jowling – Loose skin can be tightened and removed during surgery. The looser the skin, the more aggressive the surgery has to be to create angulation of the neck and jawline. If patients have jowls, they can be both lifted and removed during facelift surgery.
#2: Stop Nicotine and No Alcohol
To ensure patients get the best results, it is imperative that patients do not have any nicotine or smoke for at least 2 weeks before AND two weeks after your surgery. In some cases, Dr. Kulbersh may require patients not to have any nicotine 3-4 months before the surgery. Nicotine affects the circulation of blood and limits the ability of the body to heal. Ultimately, smoking increases your risk of complications after surgery.
As for alcohol, it's best to avoid it for at least 72 hours before and 1 week after surgery. Red wine should be avoided 1 week before and 2 weeks after surgery. Red wine can increase your chance of bleeding before and after surgery and alcohol can cause dehydration.
#3: Restrict the Salt in Your Diet
Eating salt results in water retention and slight swelling in your face, neither of which is ideal during the recovery of facelift surgery.
#4: Stay Well-Hydrated
It's always important to stay well-hydrated for the health of your skin and body, but to get the facelift results you want, it's even doubly important that you drink at least eight glasses of water every day, including the day before the procedure. Your body will be cleansed and hydrated, which will be crucial to your recovery and healing.
#5: Get to an Optimal Weight
Being at or close to your optimal weight can help your cosmetic surgeon do his or her job better. If you're above your optimal weight by more than a little, losing weight slowly and steadily can help – crash dieting is neither necessary nor recommended – because your skin is usually looser, making it easier for your surgeon to manipulate, stretch, and pull your skin to get your desired effects. Dr. Kulbersh recommends that all patients be within 20lbs of their ideal weight before having a facelift. Learn more about facelift surgery at medlineplus.gov
Considering a Facelift? Contact Us with Your Questions
If you are considering a facelift, I would recommend seeking a consultation with a facelift expert. As a double board-certified Charlotte facial plastic surgeon, facelifts are one of the most common procedures I perform. If you would like to schedule a consultation, contact Carolina Facial Plastics today by filling out the online contact form or calling 704.842.3644.
Next, read about Surgical vs Non-Surgical Necklift – How to Know Which is Right For You.