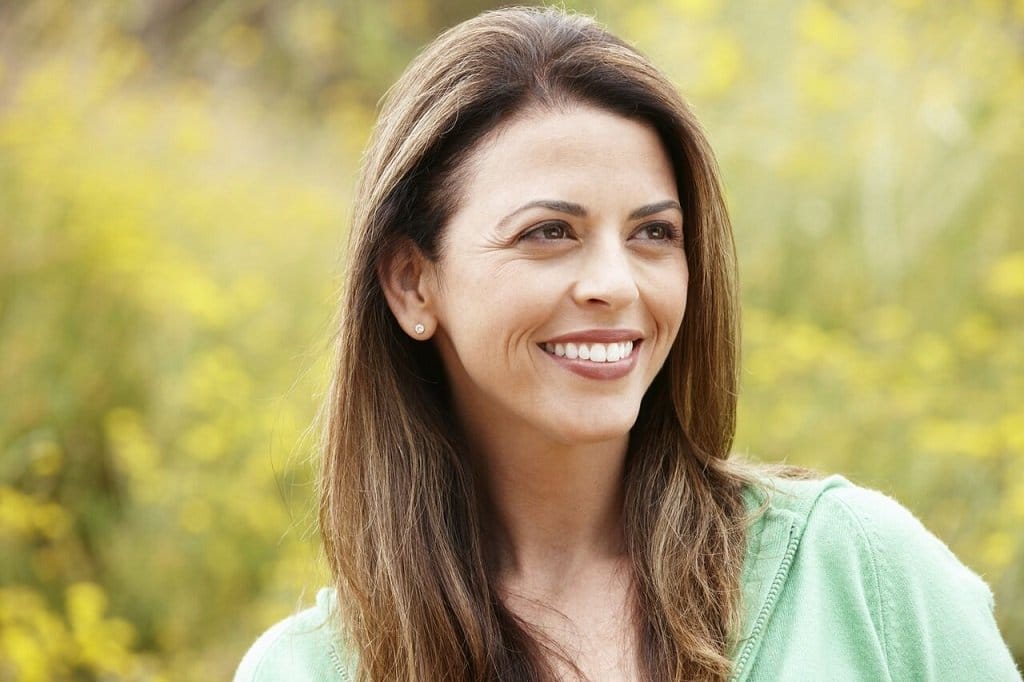 The skin around the eyes is quite soft and sensitive in the first place, but coupled with pandemic anxiety, sleepless nights, or being glued to your gadgets in quarantine life, your eyes might look more tired than ever. 
While the right concealer will give you a quick fix, there are ways of effectively getting rid of those dark under-eye circles. With procedures such as a blepharoplasty, you can wake up looking healthier, better rested, and years younger.
At Carolina Facial Plastics, our team of experts focusses 100% on treatments for the face and neck, so patients can receive remarkable results and exceptional care in our Charlotte, North Carolina offices. As a double board-certified facial plastic surgeon, I've brought my Beverly Hills training to the South to provide patients the best possible results with the latest aesthetic techniques.
Why Dark Circles Develop Under the Eyes
There are conditions and lifestyle habits that may contribute to dark under-eye circles. Examples include:
Rough handling of skin – because the eye area is delicate, being too rough while washing or removing make-up can cause inflammation, swelling, and broken blood vessels.

Unprotected sun exposure – because the skin around the eyes is thin, sun damage and its associated skin discoloration may become more apparent.

Alcohol – causes dehydration which affects blood circulation, resulting in eye puffiness. It may also change your normal sleep patterns, making you restless throughout the night, causing you to wake up with dark circles under your eyes.

Allergies – cause the blood vessels to dilate, leading to skin discoloration.
However, nowadays when we spend most of our time at home and depend on our devices, screen time can contribute to those shadowy circles under your eyes. Excessive screen time leads to more exposure to the blue light ("High Energy Visible" light) that devices emit, and this puts a lot of stress on the blood vessels around your eyes, forcing them to work harder. In effect, blood vessels can enlarge and cause the surrounding skin to look darker.
Spending time with those gadgets late at night can also negatively affect your body's ability to sleep. The blue light screens emit can delay your body's release of melatonin, the hormone that helps you sleep, so you might not be able to attain the full 7-8 hours of sleep your body needs to help rejuvenate your skin. That's why it's called "beauty sleep," after all. To find out more about how blue light screens affect sleep schedules, visit pubmed.gov. 
Brighten Your Eyes 
One way to address dark under-eye circles and bags is through a blepharoplasty procedure. Blepharoplasty (sometimes called eyelid surgery or eye lift) involves surgically removing excess skin, tightening loose muscles, and repositioning or removing fat around the upper and lower eyelids. After the eye bags are removed, the appearance of dark circles will also improve because most of the shadow effect you see comes from the bulging fat around the eyes. By eliminating the excess skin and fat, you may have a more rested look and rejuvenated appearance. 
Results of a blepharoplasty may last between 10 to 15 years. Because of the natural aging process and certain environmental factors, the elasticity of your skin and the condition of your facial muscles and underlying fat will continue to change over time. To maintain the results of your blepharoplasty and to protect the skin around your eyes, be sure to:
Use moisturizers – hydrating your eye area will help keep the skin plump and can help reduce the appearance of fine lines and wrinkles.

Be gentle – whether you are removing make-up or applying skincare products, always be gentle with the delicate eye area.

Use sun protection – consistently use a broad-spectrum sunscreen and consider wearing sunglasses with UV protection when spending prolonged time outdoors.

Protect your eyes from blue light – lower the color and brightness settings of your devices (or use "night mode"). You may also use blue light screen protectors and shields. If you can't limit your screen time, look for skincare products that are loaded with antioxidants and other ingredients that help protect and repair the skin.

Practice a healthy lifestyle – How you look reflects what's happening inside your body. When you don't get enough sleep, don't exercise, eat lots of salty foods, and don't hydrate regularly, your eyes look puffier and darker. By subscribing to healthier lifestyle practices, you not only get to nourish your body and improve blood circulation, but you get to slow down the aging process too.
Mini-Lift For the Whole Face
A mini facelift may also help brighten your eyes, and it may be performed in conjunction with a blepharoplasty. Mini facelift results last about the same amount of time as a blepharoplasty, making these procedures a good pairing for overall brightening and improving of the face.
Why Trust Carolina Facial Plastics with Your Eyes?
At our fully accredited surgery center and luxurious recovery retreat in Charlotte, NC, I use a special technique for lower blepharoplasty that ensures results are more long-lasting. By removing less fat from under the eye, I can lower the probability of hollowing due to loss of volume. This will not only rejuvenate your entire face, but it will also help correct the proper contour and function of your eyelids with natural-looking results.
All surgeries are performed at our Fairview Surgical Suites, a safe, private surgical center that is more sanitary than a hospital because only one surgery will ever be taking place at a time. Fairview is certified by the American Association for Accreditation of Ambulatory Surgery Facilities (AAAASF), so you can feel sure you're receiving top-notch care. 
After your procedure, you can recover at our Fairview Recovery Retreat. The first 24 hours after your procedure, it is important you are able to rest and relax. A nurse will be on-call during your stay, all your meals and snacks will be prepared for you, and you will be able to enjoy a quiet, private room and bath. You may also stay here the night before your surgery if you would like.
Brightening Without Surgery
Although the results are not as long-lasting as a blepharoplasty, there are other procedures that may also give you a refreshed and well-rested look. Examples include:
Facial fillers

– these injectables can restore volume and lift the delicate skin up and away from the blood vessels under the eyes.

Chemical peels

– acids placed on the face will expose fresh, new skin. This is great for lightening hyperpigmentation under the eyes.

Lasers

– with varying wavelengths and pulse durations, lasers can reduce hyperpigmentation, remove layers of the skin that contain excess melanin, or encourage collagen production to stimulate rejuvenation of skin tissues.
A Finishing Touch
To make your eyes look even brighter and more youthful, you can add neuromodulators to your beauty regimen. Neuromodulators such as Botox can relax the muscles around your eyes, smoothing the skin and minimizing the lines that usually accompany dark circles.
Along with my team of cosmetic experts that include board-certified physician assistant Heather Bryant and board-certified nurse practitioner Courtney Whitley, we can customize your treatment to your precise needs and goals, helping you safely achieve realistic and natural results.
Banish Those Dark Under-Eye Circles Today 
Whether your dark circles or under-eye bags are mild or severe, you can benefit from treatments provided by skin experts. At Carolina Facial Plastics, we focus 100% on cosmetic treatments for the face, using aesthetic techniques designed to fully enhance your own unique attractiveness. To learn more about our cosmetic procedures, contact our Charlotte, NC office.