As a facial plastic surgeon in Charlotte, I am commonly asked about the best timing to undergo a face or neck lift procedure.  Patients want to know if it better to have a lift at a younger age or it is better to wait until they have more signs of aging.  In this blog, I am going to cover the common questions older patients have when considering undergoing a facial lifting procedure.
Facelift Types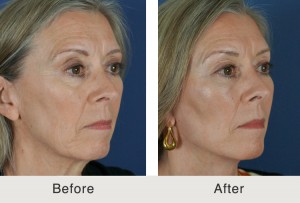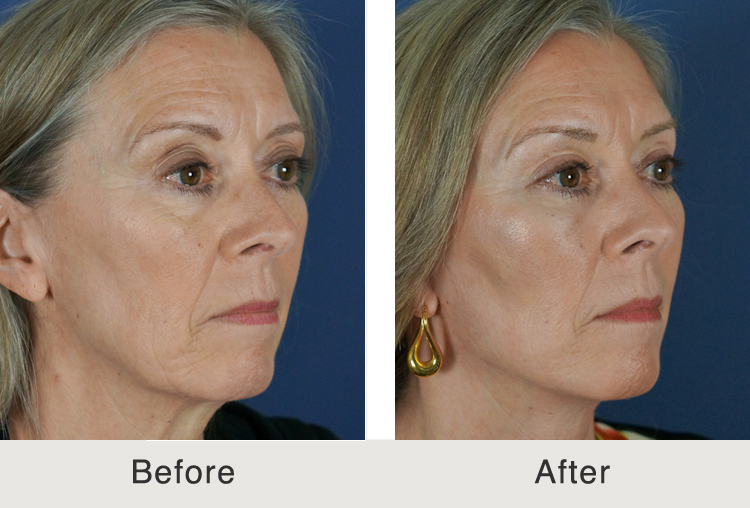 Facelifts are far from a one size fits all solution. In the lexicon of modern plastic surgery different types of facelifts have been given different names, which may be confusing to patients. Due to different marketing practices by doctors and surgical centers across the country many different names for these procedures have appeared. Some examples being lifestyle lifts, thread lifts, feather lifts, s lifts and a variety of other convoluted names.
At Carolina Facial Plastics I offer a traditional facelift procedure (commonly known as a rhytidectomy), neck lift, and a mini lift (a minimally invasive facelift). Even within these categories, there are many different techniques that I will use based on the anatomy and goals of the patient. In this way, a facial lifting procedure at my office in Charlotte is a truly customized lift for the patient.
My focus to ensure that the procedure chosen by each patient is the correct fit and that the results are both stunning and natural. With all of that being said lets take a look at some of the most common questions asked by older patients who are interested in undergoing a facelift procedure in Charlotte.
Are Facelifts for Older Patients Safe?
Facelifting is a time tested and common procedure in patients older than 60 years old to define the neckline and lift the sagging tissue of the face.  In the last twenty years, we have seen facelifts become more common for younger patients in order to preemptively combat the aging process.
 The most important question regarding safety is the health of the patient undergoing surgery.  If the patient is in good health then a facelift is an overwhelmingly safe procedure.
In 2011 the Cleveland Clinic conducted a three-year study of over 200 female patients to determine the risk of facelifts for older patients. The concluded that "patients who undergo a facelift after the age of 65, if screened properly, are at no higher risk for complications compared to younger patients."
At my practice in Charlotte, I have all patients undergoing a facelift get checked by their doctor to ensure that they are in great health to undergo surgery. I only perform surgery at the highly qualified surgery centers and hospitals and I always ensure a board certified anesthesiologist is present during the important aspects of the surgery.
What are the Disadvantages of Undergoing a Facelift at an Older Age vs a Younger Age?
There are some advantages to undergoing facelifts at earlier ages. Patients commonly ask me the best time to undergo a facelift. I believe the best time to undergo a facelift is when the patient has aging changes in the face, and they are mentally ready to undergo surgery. The longer they wait, patients may experience the following.
Longer healing time- as the body ages it takes longer to heal from surgical procedures
More Aggressive Surgery-   The longer patients wait to undergo a facelift, the more severe the aging changes. The heavier the neck becomes and increasing sagging of facial skin will require more aggressive surgery to get a great result
More Expensive- The more aggressive the surgery, the longer the surgery will last and typically is will become more expensive
What Will a Facelift Achieve?
 Face lift procedures are extremely effective in combating a variety of different signs of aging:
Jowls
Loss of definition in Jawline
Facial sagging
Fat that has accumulated in the facial region
Loose skin or fat under the chin and jaw
The Facelift Myth
For many years' celebrity magazines and tabloids have ran stories on celebrities who have undergone facelift procedures with less than desirable results.   These stories are usually accompanied by a celebrity who has had an extreme procedure and the results can appear unnatural. These pictures give the facelift and the entire field of plastic surgery a disservice. Those results are not the results or goals of at Carolina Facial Plastics. At Carolina Facial Plastics, we believe in creating a custom tailored solution that will meet your needs. The best compliment I can receive from a patient is the patient tells me that can appreciate a great improvement in their appearance, but nobody can tell they had surgery when they walk down the street.
Facelift Recovery
Recovery time varies widely depending on many factors including the aggressiveness of the lift and the general health of the patient. On average, mini lifts take around one week to heal and facelift take about 2 weeks to become presentable. More information about recovery of a lift can be read on our website here.
Why should you choose Carolina Facial Plastics?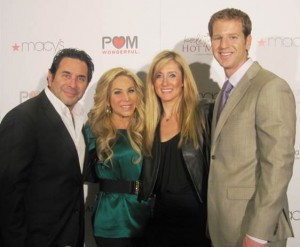 I have received extensive training in facial plastic surgery from renowned plastic surgeons Dr. Babak Azizzadeh and Dr. Paul Nassif in Beverly Hills. My expertise in facial plastic surgery and advanced surgical techniques provide my patients with unparalleled results.
Unlike any other facelift surgeon in Charlotte, I do not believe in a one-size-fits-all approach to cosmetic plastic surgery. I always develop unique treatment plans, based on the specific needs of each patient. You can rest assured that you are in the hands of an expert and that I will customize a facelift that best suits your goals.
To schedule a consultation or call today to talk more about your individual needs or concerns call (704) 842-3644 or fill out the on-line consultation form.