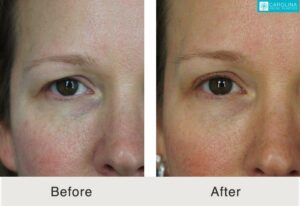 Just like any other surgical procedure, eyelid surgery (or blepharoplasty) will require some downtime. Understanding what the recovery entails will help ensure a smoother healing process, so you enjoy the benefits of the eye enhancement procedure much quicker.
After treating hundreds of patients at my Charlotte plastic surgery clinic, I know the importance of proper recovery after any surgery.
To help you make the most of your eyelid surgery recovery time, and ensure an optimal outcome, here are five eyelid surgery recovery tips to create the best healing environment.
1. Follow Your Facial Plastic Surgeon's Instructions
Before surgery, I provide patients post-operative instructions – from how to care for your incisions to medications to take after surgery and symptoms that could indicate a potential problem. I always encourage patients to review the instructions before surgery so they will have everything they need to prepare for their eyelid surgery recovery.
Diligently follow the instructions during your blepharoplasty recovery time, especially for the first few weeks after surgery. Those directions ensure you have a smooth recovery free of any complications. Pushing yourself too much at the start, or performing tasks before your body is ready could set back your recovery.
2. Protect Your Eyes From Sunlight
Sun protection is always necessary, and it is even more important to protect your eyes from the elements during your blepharoplasty recovery. In addition to consistently applying sunscreen, wear dark sunglasses and a wide-brimmed hat to shield your extra-sensitive eyes from sun exposure and the wind to minimize your risk of future scarring. I will recommend specific sunscreens that are safe to use around the eyes while you are recovering.
3. Avoid Strenuous Activity
Skip strenuous activities like running, intensive workouts, and heavy lifting for 2-4 weeks after your eyelid surgery. Too much exertion can strain or stress your body during your recovery because it can increase pressure in the head and force more blood flow to your eyes. Resting your body means resting your eyes too. Eliminate all sources of eye strain. Do not read, watch TV, go to the movies, or read emails. Such activities can cause your eyes to dry out.
4. Do Not Smoke
Smoking delays healing and prolongs your eyelid surgery recovery time. Ideally, patients should avoid smoking for 4-6 weeks before surgery and continue to be smoke-free while recovering. Nicotine in cigarettes can delay wound healing and increase your risk of infection. Smokers are also at higher risk of stroke, heart attack, and blood clots.
The other chemicals found in cigarettes may also increase the amount of inflammation and swelling in the body, causing smokers to experience more pain and discomfort than non-smokers during their recovery after eyelid surgery.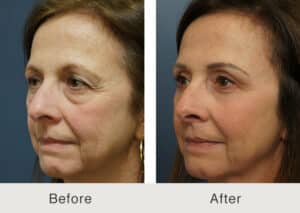 5. Rest During Blepharoplasty Recovery
Recovery from blepharoplasty should involve getting plenty of rest which applies to not only your body but your eyes as well. Healing requires lots of energy, so expect to feel more tired than usual.
Take all the naps you need, and get a good night's sleep. Napping or sleeping is a great way to not only fill up your energy tank but accelerate your recovery too. It is best to sleep in an elevated position (use a stack of pillows) to help reduce swelling and prevent the accumulation of fluids in the incision sites.
Resting also means avoiding stress. Step away from work and avoid strenuous activities. Stock up on audiobooks and listen to your favorite playlists –anything you can enjoy while you relax your eyes and body and focus on your recovery.
For more information on eyelid surgery recovery, please visit plasticsurgery.org.
Contact Top Charlotte Plastic Surgery Clinic For More Information
I am a double board-certified facial plastic surgeon who trained in Beverly Hills with two of the most prominent oculoplastic (eye plastic) surgeons in the country. I now offer my patients the most advanced techniques from Beverly Hills, coupled with my expertise in eyelid anatomy to provide excellent blepharoplasty surgery results.
Eyelid surgery is one of the most rewarding facial plastic surgery procedures as it can restore the bright, sparkling eyes of youth. With my team of cosmetic experts, a fully accredited plastic surgery clinic, and a private recovery retreat all located in the heart of SouthPark, Carolina Facial Plastics is known for unparalleled and natural-looking results exclusively for the face, as well as stress-free recovery. To learn more, contact Carolina Facial Plastics in Charlotte, NC today.
Next, read 5 Things to Know before Getting Eyelid Surgery.