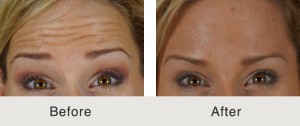 The stigma behind cosmetic procedures has faded away as years have passed. In the 80's and 90's, no one was talking about their cosmetic procedures. However, as technology has improved and procedures have evolved, the taboo has started to fade away.
Many celebrities now openly discuss their procedures: from Iggy Azalea's rhinoplasty, to Kylie Jenner's lip augmentation, and Ariel Winter's breast reduction, women are speaking out about why they chose their procedures and why women should be proud to admit they made the decision to enhance their appearance.
It's not only celebrities who are detailing their cosmetic procedures. Instagram has a new hashtag called #rhinoplastydiary where men and women alike can detail step-by-step their recovery process after a procedure.
Perhaps the most popular and rapidly growing procedure of choice is Botox. Women and men in their 20's are openly discussing getting Botox injections on their lunch breaks. Articles are being written on the subject in mainstream magazines as young adults all over the U.S. take preventative measures to ensure that they are starting the anti-aging process early. It isn't only the American millenials who are leading the "Botox boom" either. China reports that women in their 20's and 30's are receiving Botox at a rapid rate, which is contributing to 70% of its annual business.
Botox and its counterpart, Dysport, are neuromodulators that can be injected in as little as 5 minutes and typically do not cause any noticeable side effects, allowing patients to return to the office after lunch. Botox and Dysport are not the only popular injections on the market.
Dermal fillers have become increasingly popular over the years, especially to enhance the cheeks, lips, and the brow. Juvéderm is a popular dermal filler used to plump these areas as well, most recognizably the lips.  Many celebrities have discussed their decision to have lip injections including: Jessica Simpson, Britney Spears, and most notably Kylie Jenner.
Uses for Botox
Even with all these options for injection procedures, Botox is still the front runner because it is beneficial in a variety of ways. While Botox is most commonly known as a preventative measure for fine lines and wrinkles; however, Botox can also be used to treat migraines, a gummy smile, excessive sweating, and teeth grinding.
Migraines
Botox is an extremely effective treatment for migraines. At least 70% of patients that suffer from migraines report an improvement of their symptoms after treatment with Botox.
There are four areas of the face and neck that have been shown to trigger a migraine: frontal, temporal, occipital, and the inside of the nose. When a nerve is irritated in one of these areas, it can trigger a migraine. Three out of four of these trigger points can be treated with a Botox injection to the affected area, or trigger point. The only trigger point that can't be treated using Botox is the inside of the nose.
Gummy Smile
A "gummy smile" occurs when the upper lip lifts too high and unveils a lot of "gummy" space. In order to reduce a gummy smile, a very small amount of Botox is injected into specific muscles of the lips to temporarily weaken the muscles responsible for raising the lip. The result is a milder upward pull when a person smiles, allowing the teeth to be seen but decreases the amount of gum that is revealed.
Excessive Sweating
If a patient suffers from excessive sweating, injecting Botox into the armpits to prevent the nerves from stimulating the sweat glands can treat it. The results from the Botox injection can reduce sweating for 5-6 months.
Teeth Grinding
Bruxism is nighttime teeth grinding or clenching that can cause damage to the teeth, headaches, pain, and jaw disorders.  To reduce teeth grinding, Botox can be used to lessen the muscles' ability to clench tightly, which results in a decrease in the amount of grinding that occurs.
Why Botox Is Becoming So Popular
With all the benefits of Botox, quick injection times, and lack of downtime after the procedure, it is no surprise that Botox is considered one of the most in-demand, non-surgical procedures in today's cosmetic market.
The media coverage of these procedures as well as the personal stories from celebrities and 20-something young women are prompting more popularity among Botox procedures than ever before.
Millennials are paving the way for the cosmetic revolution because they want to ensure that they maintain their youthful appearances as long as they can. It's never too early to start taking preventative measures to ensure that you age gracefully.
Schedule a Consultation with Dr. Kulbersh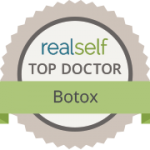 Dr. Kulbersh is a double board certified facial plastic surgeon.  To schedule a consultation with Dr. Kulbersh and learn more about the benefits of Botox, please call Carolina Facial Plastics in Charlotte, NC at (704) 842-3644 or fill out the online consultation request form.  Trust your face to an expert.
Next, read What are the Goals of Ethnic Rhinoplasty?